Perfect your sales pitch: How to wow your audience in 3 minutes
Anaplan participated in and won the top spot in an online Demo Jam event held by Salesforce in December. In this monthly competitive event, vendors showcase their innovative apps from the Salesforce AppExchange in less than three minutes. With over 1,000 participants and 5 vendors competing, Anaplan sealed the victory by showcasing its Territory and Quota Planning app. And now you can learn how to nail a sales pitch in three minutes or less—just as Anaplan did.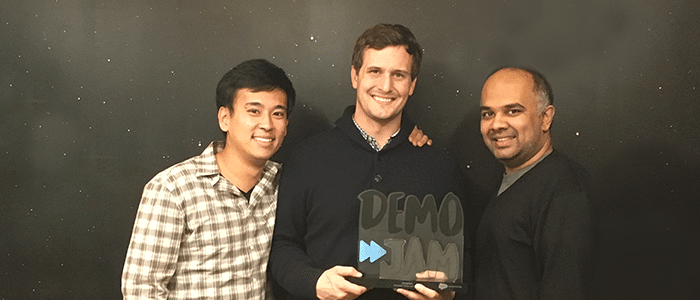 Tell a compelling story
Most sales reps know how to demo their product and tell a story based on a script. Top performers stand out due to their ability to inspire the audience through a compelling, contextual, and concise narrative. They are the masters of knowing what a prospective audience looks for and fine-tuning what they show and tell. They don't use a standard script, but instead adopt a personal and conversational approach when giving a demo.
Connect with your audience
For the Demo Jam event, Anaplan took a role-based approach towards showcasing the power and collaboration of Anaplan's Territory and Quota Planning app within the context of Salesforce. In three minutes, we presented a narrative for finance, sales managers, and sales reps. The messages were that CFOs need control over the target-setting process, territory managers need flexibility to optimize their patch by aligning the product-territory-target mix, and sales reps ultimately want their quota on time and optimized at the account level.
Skip the slides
While it might be easier to give a rehearsed, prepackaged presentation, live demonstrations are much more memorable. Consider skipping the slides and jumping right into the product demo for maximum engagement.
Ready to perfect your sales pitch? Ditch the slides, connect with your target audience using a compelling narrative, and boost your credibility by showing a concise and customized demo.
Learn more about Anaplan's innovative and powerful sales performance management solutions and discover how companies such as Hewlett-Packard leverage the power of Anaplan to achieve accuracy in sales forecasting and timely territory and quota planning.