Why your CTO should be crafting your customer experience
Anyone who has ever spent time on Twitter will know that today's consumers are exceptionally demanding. While they were once satisfied as long as brands delivered a great product, consumers now want a great experience, too. Most importantly, they want that experience to be personal.
This demand for personalized experiences is not only changing the way businesses engage with their customers, it's also changing the way certain roles interact within the business. Take, for example, the role of the CTO: Once largely concerned with the provisioning of internal resources, but now the CTO's scope of responsibilities has evolved to encompass the creation of personalized customer experiences that would have once been put together by marketing or product development teams. The reason for this is simple: getting close enough to your customers to deliver the kind of experience they demand requires access to great technology—something the CTO can help provide.
Achieving the personal touch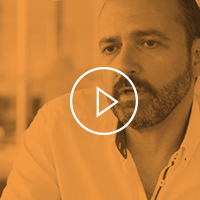 One of the keys to a great customer experience is making it truly personal. Being able to deliver this personal service means more than just getting to know your customer as intimately as possible—it also means using that knowledge to give them what they need. This is a skill that Carlos Morgado, CTO of food delivery app Just Eat, knows all too well. As Morgado explains in this video interview, true personalization relies on the ability to learn about the customer, absorb their habits, and anticipate their needs. At Just Eat, this means using data to take the pain out of choosing and purchasing takeaway meals by allowing customers to repeat previous purchases and storing payment card details for rapid transactions.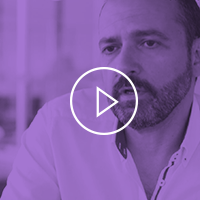 Morgado's vision of good customer experience is about delivering the service the customer wants to receive. One of the company's biggest successes in this area has been the creation of a "frictionless" customer experience through its smartphone app, an initiative that has been so successful at making the meal ordering process faster and more convenient that it now represents over 50 percent of customer interactions. This kind of success relies on strong technology-focused leadership—something the CTO is uniquely positioned to provide.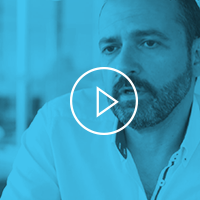 The next level in the personalization game is to start blurring the lines between the product a company delivers and the technology employees use. For example, Morgado is already thinking about using data analytics to deliver even deeper personalization by moving beyond facilitating customer desires to start predicting them. Essentially, that means the difference between a video streaming service that throws up what's new and popular, and a service like Netflix, which analyzes your viewing habits and serves up entertainment picks just for you. To make this work, companies need to ensure that their internal and customer-facing systems flow together seamlessly for that "frictionless" service.
It goes without saying that this level of customer experience can only be achieved with the right technology in place, which is why the CTO's input is indispensable. In today's landscape of digital disruption, the technology that companies use has a huge influence on the experience they provide. Whether a company is developing the technology in-house or choosing a vendor to provide it, the CTO's advice and perspective are intrinsic to the process. So the next time you schedule a product innovation meeting, make sure your CTO is on the invite.
.post img {
margin-right:20px;
}