Tradeshow
Join Anaplan at Gartner CFO & Finance Executive Conference
25 May | 11am EDT

Join our session to learn how Anaplan enables visionary finance leaders by providing a real-time and business-owned planning environment to address modeling needs across strategy, finance and operations. Create and test multiple dynamic scenarios to unlock top-line revenue growth, expand margins and optimize assets.
To receive a 33% discount code to the conference, please complete the form to schedule a meeting with us!
If you're unable to attend the conference but are interested in meeting with us, we are happy to share the insights we have prepared for the event. Please complete the form and our team will reach out to you shortly!
We look forward to connecting with you!
Featured Speakers
Vaibhav Sharma
SVP, Head - FP&A
GlobalLogic
Michelle Blunda
Vice President, Planning & Analysis
Prudential Financial
Michelle is a leader of the Enterprise Expense Transformation and responsible for the technology empowering the company's general and administrative expense. Michelle has held various financial reporting, strategic planning and analysis, and project positions over her 20+ year career with Prudential. Previous areas included SEC Reporting, International Insurance and Investments Finance, Corporate Functions Finance, and Enterprise Systems and Financial Services Project Management Office.
Moderator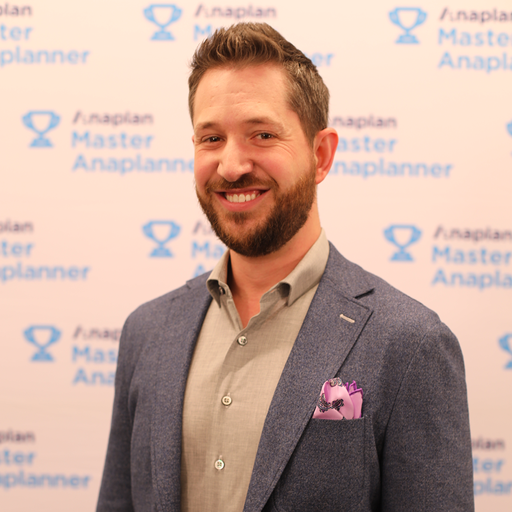 Chris Weiss
Leader, Centers of Excellence
Anaplan
Chris runs Anaplan's global strategy for customer Centers of Excellence, including strategic oversight of the Master Anaplanner program. We think of this as the connected people side of achieving Connected Planning, and my job is to create strategic initiatives and provide thought leadership to ensure that our customers are able to achieve their corporate objectives through effective planning, by building the people and processes to adopt, support, and thrive on our platform.