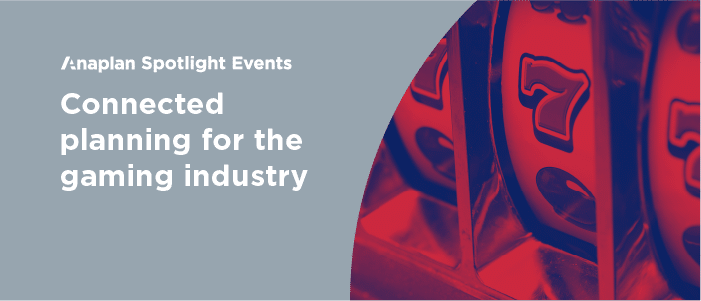 July 26 | 5:30 p.m. – 7:30 p.m. | Las Vegas
Join us at Montecristo Cigar Bar for an evening of whiskey and bourbon tasting while networking with your peers in the gaming and entertainment industry.
At this event, we will share the importance of using a connected planning platform to better forecast occupancy rates, which you can then use to plan staffing, create accurate food and beverage supply orders, and predict revenue streams for any given period of time.
With over 600 customers globally, Anaplan has been helping large and fast-growing organizations drive increased revenue growth. Our cloud platform can help revolutionize the gaming and entertainment industry by connecting business functions so leaders can make better-informed decisions and drive faster, more effective planning processes.
Complimentary appetizers will be served after the discussion.
Event Details
Date:
July 26, 2017
Time:
5:30 p.m. – 7:30 p.m.
Location:
Montecristo Cigar Bar
Caesars Palace Hotel and Casino
Las Vegas, NV, 89109
Directions to Venue