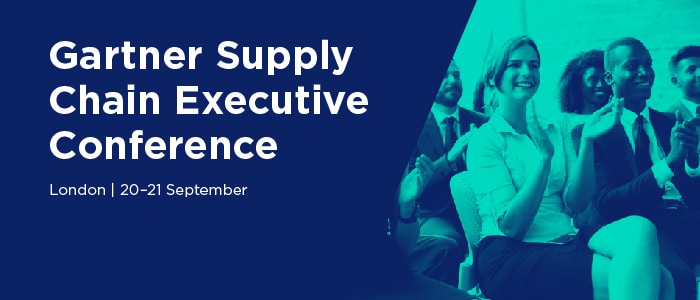 20–21 September | InterContinental London – The O2
European supply chain leaders are not going to want to miss this year's Gartner Supply Chain Executive Conference. This year's theme, "ACT: Aspire, challenge, and transform in a disruptive world," is sure to be an inspirational event.
As a platinum sponsor, Anaplan will join 800 supply chain leaders to hear—and create—transformational strategies that will empower organisations to exceed performance expectations as they navigate the disruptive nature of today's supply chains.
Join us at this event to learn more about how the Anaplan platform can help supply chain leaders and planners meet their end-to-end supply chain planning needs—from demand to supply to inventory—to deliver on cost reduction and profitability objectives.
Stop by the Anaplan booth to meet with Anaplan team members and receive personal demos for strategic planning, demand planning, supply planning, S&OP, and marketing planning.
Attend the speaking sessions and hear from Anaplan customers about their journeys to achieve connected planning across the supply chain.
Meet 1:1 with an Anaplan supply chain expert to learn how the Anaplan platform can help your organisation reduce costs, increase customer satisfaction, and align profitably to market opportunities.
We hope to see you there! Sign up on the right to schedule a 1:1 meeting at the show with an Anaplan supply chain expert.