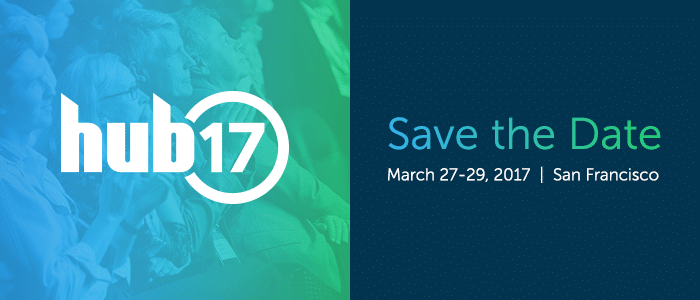 Discover endless possibilities with Anaplan at Hub17, our premier user conference. In San Francisco this spring, you'll learn how people and companies everywhere are building smart businesses—and fundamentally changing how they work. You'll learn from top experts how you can get more from the Anaplan platform. You'll network and form relationships with fellow Anaplanners from around the world. You'll be inspired by successful leaders and thinkers. And you'll help guide the future of the Anaplan platform.
Learn
Choose from more than 75 focused breakout sessions—many run by Anaplanners like yourself—showcasing practical, real-world ideas for transforming everyday planning and decision-making tasks in every function of the business.
Discover
Hear from dozens of Anaplan experts and find new and better ways to address the complex planning challenges you face every day.
Interact
Engage with more than 1,500 Anaplan users, partners, sponsors, and experts in the Expo Hall and at receptions and parties.
Grow
Hear from world-class leaders, experts, and luminaries who will inspire you and change the way you think about work—and life.
Guide
Meet with the Anaplan team to share your ideas for shaping the future of the platform.
Sign up to receive Hub17 updates