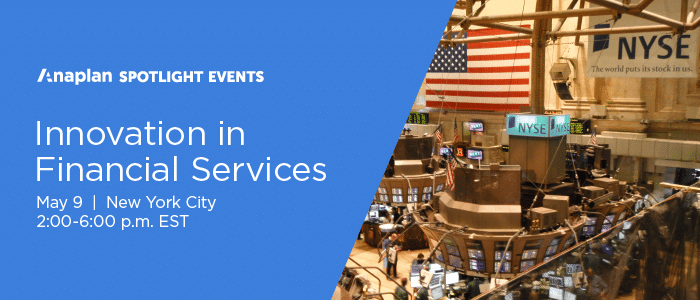 May 9 | New York City | 2:00–6:00 p.m. EST
Financial institutions must innovate more than ever to stay ahead of the game.
Hit by heavy and complex regulations, and faced with a volatile macroeconomic environment and digital disruption that challenge the traditional ways of doing business, financial services industry leaders need to adopt a new way of working.
Join Anaplan in New York for the inaugural Innovation in Financial Services, a premier event designed exclusively for banks, insurance, and investment management companies.
By attending this event, you will learn how Anaplan supports the innovation and transformation agendas of large U.S. financial institutions and how its platform can be used to address a large variety of use cases relevant for your industry.
Agenda
1:30 – 2:00 p.m.

Welcome/Registration

2:00 – 2:10 p.m.
Financial Services at Anaplan
Jim Rich, Anaplan, Area Vice President – East

Anaplan AVP East Jim Rich will kick-off the event , highlighting Anaplan's journey in Financial Services and our commitment to the industry

2:10 – 2:40 p.m.
Anaplan Platform Innovation
Michael Gould, Anaplan, Chief Technology Officer and Founder

Anaplan CTO Michael Gould will cover Anaplan's agenda of platform innovations with a specific focus on specific functionalities of high impact in the financial services industry

2:40 – 3:00 p.m.
Innovation With Anaplan: What This Means for Morgan Stanley
Shawn Melamed, Morgan Stanley, Managing Director & Head of Technology Business Development

3:00 – 3:20 p.m.
FP&A Transformation at Unum Group
Ray Curbelo, Unum, AVP FP&A

Learn how Anaplan is helping to enable transformation of the Global Financial Planning & Analysis and the value delivered to the enterprise.

3:20 – 3:30 p.m.

Break

3:30 – 5:00 p.m.

Breakout Sessions

3:30 – 4:00 p.m.
Arch Mortgage Insurance : Our journey to Anaplan
David Gorbach, Arch Mortgage Insurance, Senior Director FP&A

In this session, learn about Arch Mortgage Insurance's  needs for a new enterprise planning system and the process, timelines, alternatives, and ultimate basis for the implementation of their revenue forecasting and annual expense planning in Anaplan.  The session will also address the development and implementation phases and examines internal and external resource requirements, pitfalls and learnings that occurred along the journey, followed by next steps and potential future enhancements


Sales Performance Management in Insurance
Toan Huynh, Accenture, Managing Director CloudFirst
Zane Koeller, Anaplan, Solution Consulting

4:00 – 4:30 p.m.
Connected Planning in Insurance : A Revenue focus
Bill Sorenson, Voiant, Managing Director
Trevor Dunham, Voiant, Senior Director

In our current hypercompetitive and evolving insurance marketplace, the ability to deliver top-down revenue goals, operate within budgets, and plan for the unknown scenarios related to regulatory or industry changes is more important than ever before.
What if you could connect your business plans all the way through to agency performance, all in time to affect business outcomes? Would that be a competitive advantage for you?
In this session, Voiant will introduce how to connect your strategic Insurance Planning, Budgeting and Forecasting processes to Agency Performance Management. The result? A connected view of revenue, overall book of business profitability and agent level performance – with the ability to manage the business KPI's most important to driving top line growth for your insurance business.


Profitability Planning in Asset Management
Cyrus Karr, Deloitte, Analytics and Information Management Expert

Discover Deloitte's profitability planning in asset management app and learn how Anaplan help asset managers improve their forecasts of investment management revenues and expenses. The model simulates revenues (fees) based on an institutional investment management model where each fund can have multiple investment strategies and asset types.

4:30 – 5:00 p.m.
Connected Planning in Private Equity/Real Estate
Nick Moore, Lionpoint Group, Executive Director
Jonathan Balkin, Lionpoint Group, Managing Director

The private capital market is facing immense pressure from regulators and investors for greater transparency, automated data processing, and more auditable processes. The overuse of spreadsheets is a key pain point and has become a top priority for fund and asset managers to eradicate. Lionpoint Group has created Anaplan solutions to radically improve planning and modeling for private capital, real estate, and infrastructure.


Optimizing Labor Costs in Financial Services
Mitch Max, BetterVu, Partner and Co-founder

Labor represents or drives over 75% of costs for most financial services organizations; dynamically planning for labor is a critical capability for effective performance management.  In this session, you will learn how an innovative insurance organization is leveraging Anaplan to plan – under multiple scenarios – for the right level of operational Headcount in different roles, at the right time and place.  The goal is to optimize costs while meeting customer expectations and service level commitments.  This will include a short demonstration of BetterVu's Labor Planning App, which incorporates driver-based activity planning capabilities, team capacity optimization, statistical forecasting and advanced analytics.
Event Details
Date:
May 9, 2017
Time:
2:00 – 6:00 p.m. EST
Location:
W New York – Union Square,
201 Park Ave South,
New York, NY
Directions to venue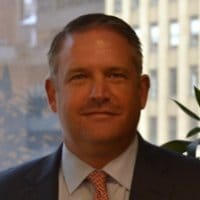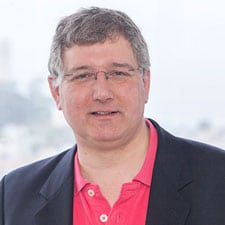 Michael Gould, Anaplan, CTO
Shawn Melamed is a Managing Director and Head of Technology Business Development at Morgan Stanley. He leads the Technology Business Development team focusing on technology strategy, vendor relationships, innovation and commercialization.
Before joining Morgan Stanley, Shawn led Strike Technologies LLC's commercial products division as the Global Head of Commercial Products and was responsible for the overall management of the division as well as the various underlying subsidiaries including StrikeRisk, a pre-trade and post-trade risk management solution, and StrikeNET, a wireless point-to-point networks provider for financial services. Shawn holds a Bachelor of Science degree in Computer Science and Biology from Tel Aviv University and has been developing software since the age of 9.
Ray Curbelo is Assistant Vice President of Global Financial Planning & Analysis for Unum Group, a leader in employee benefits in the US and the UK. He has spent the last six years of his career leading projects and teams across Unum including underwriting, claim operations and corporate finance. Most recently, Ray is leading the FP&A team towards building an integrated FP&A platform and operating model to drive data-based decision making and insightful analytics to be leveraged across the enterprise.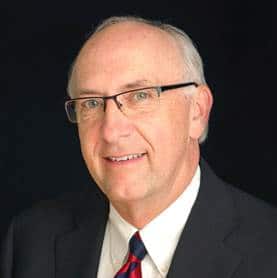 David Gorbach is Senior Director of FP&A at Arch Mortgage insurance Company, where he leads the enterprise-wide planning and forecasting processes. In 2015 and 2016 he led the selection and implementation of Anaplan for Arch MI's revenue forecasting and annual expense budgeting.  Prior to his 13 years with Arch MI, David was Director of Planning and Analysis, Corporate Strategic Planning for the Fireman's Fund Insurance Companies, where he also led enterprise-wide planning and forecasting.  Before that he was a consultant specializing in business planning and compliance primarily in the securities industry. David earned an MBA from Loyola Marymount University and is a certified Corporate Financial Planning & Analysis Professional."
Toan Huynh, Accenture, Managing Director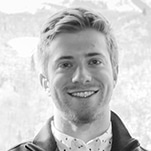 Zane Koeller, Anaplan, Solution Consulting
Cyrus Karr has 25 years of experience in developing financial models for the purpose of analytics, planning, forecasting, and reporting. He has managed finance system implementations across a wide range of technologies, and he has successfully delivered applications and business process improvements in Financial Services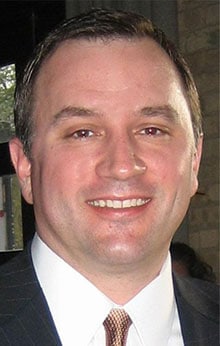 Bill Sorenson, As the Managing Director and Co-Founder of Voiant, Bill brings over 20 years of management consulting and executive sales expertise to help our clients improve their Sales Performance Management capabilities. With a unique focus on the Sales Data Desk, Voiant helps clients connect sales planning, operations and insight with more effective technology and sales data. Bill has served many leading financial services and insurance companies over his career. While at Accenture, Bill delivered a range of complex merger integration, back-office transformation, and field front office solutions with a focus on the Insurance Industry. At HP, Bill held executive sales and global account leadership positions at HP's largest US Insurance customers.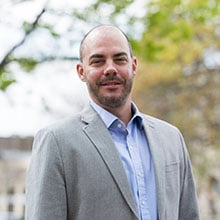 Trevor Dunham, Vice President of Sales Effectiveness at Voiant Group, helps customers meet the increasing demands inherent in sales performance management (SPM), with a unique focus on delivering sales insights. Trevor brings over 17 years of consulting, product, and thought-leadership experience working with Fortune 5000 companies across a variety of industries. He is passionate about enabling customers to achieve the "art of the possible."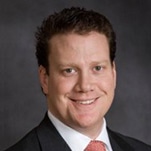 Nick Moore is a specialist in alternatives and defining and implementing world class operating models for front to back office operations of private equity and real estate firms.  Nick leads the global business development function for Lionpoint Group and works closely with Anaplan AE's in each region to identify and close opportunities.  He previously worked for Soros Private Funds Management, Andersen (US and Australia), Price Waterhouse and Lend Lease. He is a CPA and holds a Bachelor of Commerce from UNSW in Australia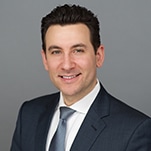 Jonathan Balkin is an expert in business analysis, project management, system selection and implementation consulting services across the front to back office of investment managers, Jonathan previously worked for another consulting group advising clients at top private equity firms. He has also worked at Accenture leading process improvement and governance projects at Fortune 100 clients. Jonathan holds an MBA from Emory University and a BBA from George Washington University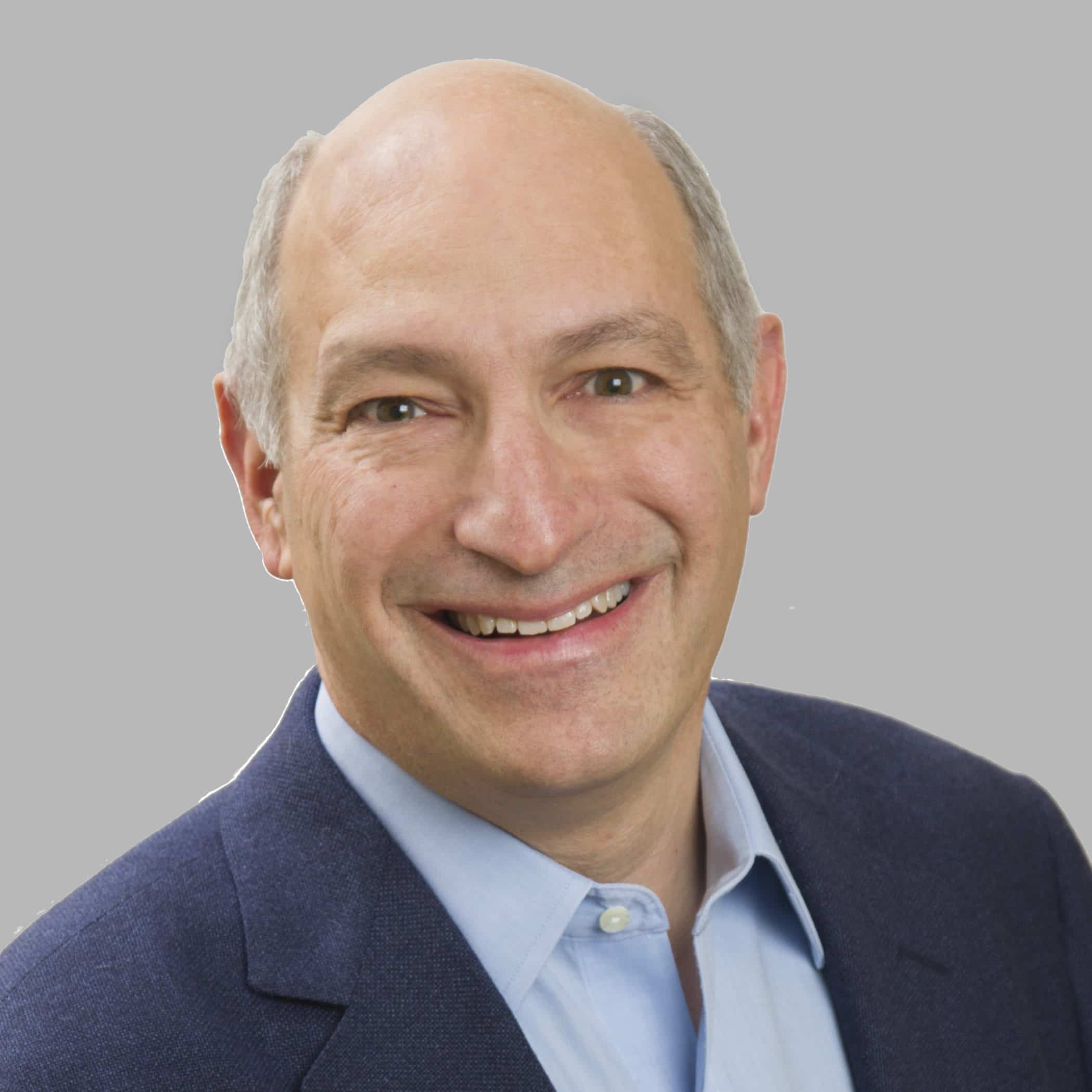 Mitch Max is a co-founder and Partner of BetterVu, and is a leading expert in advanced topics in financial and operational performance management in the financial services sector – planning and forecasting, costing and profitability, operational improvement. Mitch draws on over 30 years of experience both in consulting and management positions.  He has held a number of financial management positions in the banking industry, and led the Activity-Based Cost Management practice for the North American Financial Services industry as a Partner at Arthur Andersen. He is a frequent author, speaker and workshop leader and has served as Director, Financial Services with the Beyond Budgeting Round Table and as a member of the Advisory Board for the Association of Finance Professionals. BetterVu has been an Anaplan Partner since 2013. Mitch graduated from the University of Toronto in 1982 and is a Chartered Professional Accountant.