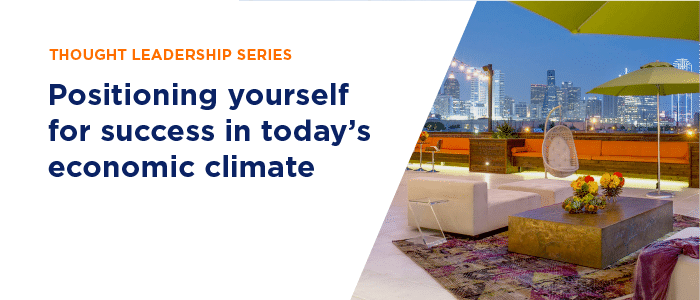 Thursday, September 28 | 2:00 – 7:30 p.m.
Due to popular demand, we're bringing to you our second annual Texas business event as part of our executive thought leadership series.
Join us as we bring Texas business leaders together to better understand the power of connected planning. At this year's event, you will:
Better understand how the economic climate may affect your business
Hear Dennis McCuistion, host of a nationally syndicated PBS show, deliver a keynote, "Trump, the Media, NAFTA, Banks and the Future of Texas"
Hear how some of the most successful executives from Texas-based companies use the Anaplan platform to align their teams, speed up critical analysis, and course-correct operations in every part of their business
Network with your peers and see tailored demonstrations of how the Anaplan platform can help you achieve success
Event Details
Date:
September 28, 2017
Time:
2:00 – 7:30 p.m.
Location:
D.E.C. on Dragon
1414 Dragon St.,
Dallas, TX 75207
Directions to Venue
2:00 p.m.

Registration opens

2:35 p.m.

Keynote: The Media, NAFTA, Banks and the Future of Texas

3:35 p.m.

Networking break

3:45 p.m.

Data Driven Anaplan: Creating a Culture around Data

4:15 p.m.

Customer Panel, moderated by Paul Melchiorre

5:30 p.m.

Hors d'oeuvres and cocktails on the rooftop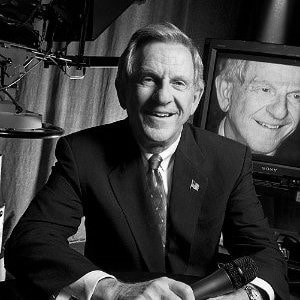 Dennis McCuistion is the host and co-executive producer of the award winning McCUISTION television program on PBS, filmed in Texas and syndicated weekly throughout the U.S. The McCUISTION Program provides an intellectually stimulating and objective forum of ideas, challenging accountability and awareness of things that matter. Dennis has interviewed thousands of individuals, including business leaders, politicians, academics, think tank personnel and others which included the following: Dick Armey, Tom Peters, Jim Lehrer, Dan Rather, Tim Berners-Lee (inventor of the World Wide Web), Robert Reich, Sam Donaldson, Ken Starr, etc. Dennis McCuistion is a popular Texas conference keynote speaker that draws on his personal experiences and thousands of interviews to inform and inspire audiences on issues that matter locally, nationally, and globally.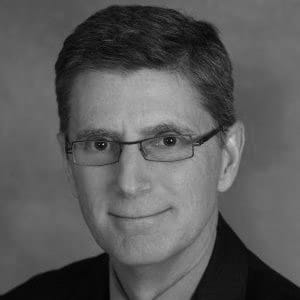 Bob Slaby is currently VP of Global Operations at Anaplan. Prior to joining Anaplan, Bob served as VP of Sales Operations at Hewlett-Packard Co. where he led a team of 700 people responsible for sales incentive strategy and compensation for 30k+ sales professionals. Bob also has extensive experience within IT, Sales, Finance, and Marketing in diverse industries including Healthcare, Banking and Manufacturing.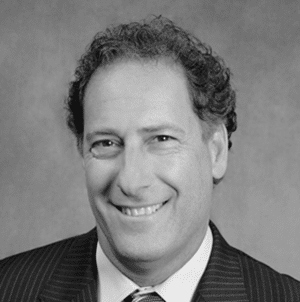 Paul brings to Anaplan 30 years of business solutions leadership experience. Prior to Anaplan, Paul was the President of iPipeline, a provider of insurance and financial services software, where he oversaw the company's global growth and operations. Prior to iPipeline, he built global operations for cloud-based B2B software provider Ariba, successfully growing the company until its acquisition by SAP in 2012. Earlier in his career as SAP's Senior Vice President of Global Accounts, Paul and his group were responsible for over 85 percent of the company's revenue. Paul also serves on the board of non-profit Spark.org and holds a B.S. in Marketing from Villanova University and an MBA from Drexel University.