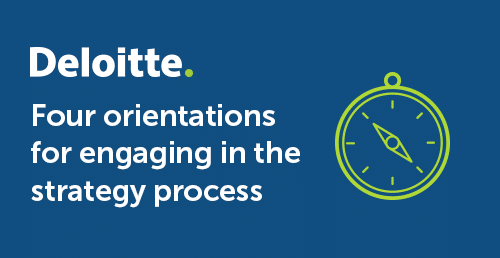 CFO Insights by Deloitte
The Strategist CFO: Four orientations for engaging in the strategy process
You may have observed the variance between answers from the CEO and the board when asked what they want from a strategic CFO. To help guide better alignment between CFOs' actions and CEO and board expectations Deloitte has framed the four orientations of the strategist CFO model based on practice observations, discussions with numerous CFOs, and knowledge gained from more than 500 Deloitte CFO Transition LabTM sessions. View the CFO Insights report by Deloitte detailing these orientations and how each is a choice regarding the scope of a CFO's role and involvement in the strategy process.