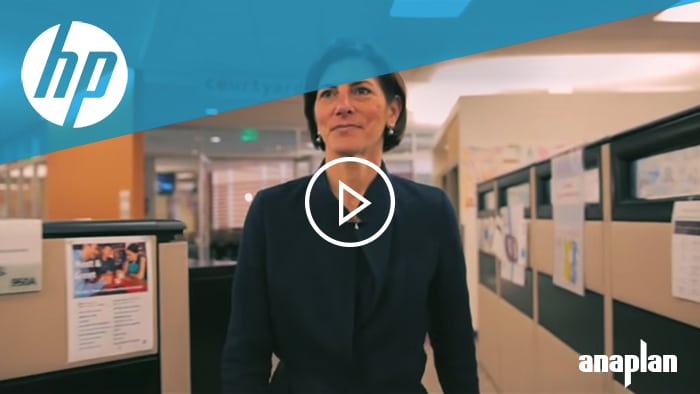 Creating and managing a sales plan with 170 countries and 20,000 sales reps may sound like a sales ops nightmare, but for HP, planning their sales territories is as simple as "1,2,3."
Plan – look forward with reliable data and "what-if" scenario planning.

Execute – salespeople come and go, quotas get adjusted, currencies fluctuate. You need an application built to adjust on the-fly.

Optimize – gain valuable insight based on actuals.
Hear how Sue Barsamian, Senior Vice President of Indirect Sales at HP, powers her sales plan with Anaplan.
You might also like
Case study: Hewlett Packard
Video case study: HP leaders
Video: Territory and quota planning
Research report: Harvard Business Review, The New Science of Sales Performance