Anaplan enables business users across your organization to turn the complexity of your business operations into powerful, easy-to-use planning applications.
Rapidly respond to changing dynamics with our flexible, user-friendly platform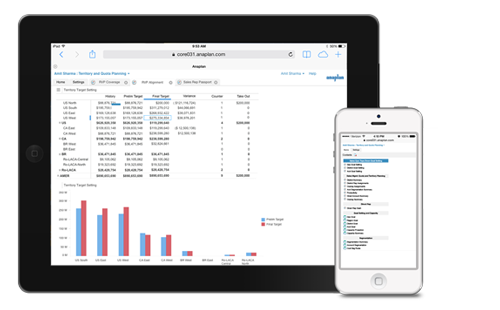 Not only did we want the Anaplan experience to be immediate and responsive, we wanted it to be easy for anyone to create, maintain and change a plan. With Anaplan, there's no complicated scripting language required to build a planning application—just simple formulas expressing dependencies. With the platform's open data model, you can simply construct whatever combination of dimensions you need.
Easy access to your plans's logic, calculations and settings
Your planning applications are also easy to adapt and extend. There's no need to ever go back and rebuild from scratch. Key to this flexibility is our Living Blueprint™—a single, easy-to-manage store of all the logic, calculations and settings in your plan.

Get started with Anaplan quickly
An Anaplan implementation takes 1/10 of the time of a traditional planning software deployment due to our agile approach. With Anaplan's cloud-based delivery, there's no waiting for hardware or software installations and no software version numbers, upgrade hassles, and IT queues.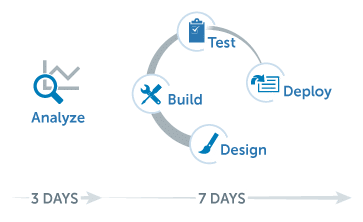 Features that make application building a breeze
Intuitive Modeling Interface
Business users can use familiar business syntax, drag-and-drop hierarchies, and built-in logic for time, versions, and scenarios. With Anaplan there are no technical barriers between you and business insights. No reliance on IT for business rule adjustment, model creation or changes. No more scripting or broken cell references.


Central Data Repository (The Anaplan Hub™)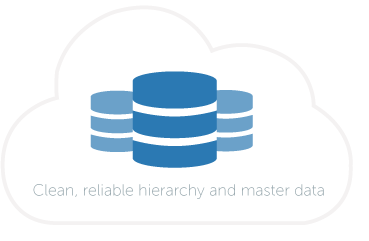 Anaplan delivers a central repository—The Anaplan Hub—to reconcile various sources of data for clean, reliable hierarchy and master data (products, employees, cost centers, etc) accessible to analysts around the enterprise. The Anaplan's Hub ensures all users are leveraging a single source of truth for analysis and key business decisions. Eliminating the need to chase down and aggregate data, Anaplan automatically reconciles data descrepancies so that business users leverage only the most up-to-date, consistent data sets.
Multi-dimensional planning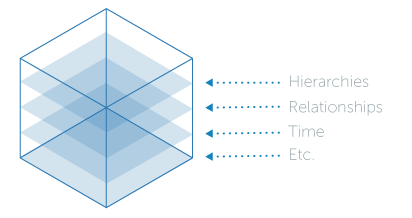 Anaplan enables business users to build multi-dimensional models to the right level of detail that matches business sophistication—all the way down to the smallest unit size. Build models to any level of granularity with any number of dimensions—layer in time (daily/weekly/monthly), hierarchies, relationships and more. Easily create dynamic scenarios in minutes using our time, version and dimensions. Using our breakback feature, quickly deliver top-down planning.
Custom Rules Repository (Living Blueprint™)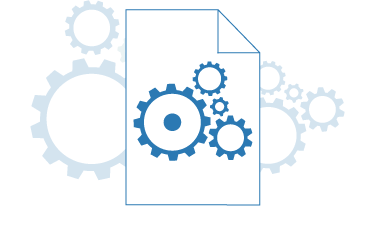 Using our Living Blueprint™ technology, all your complex business rules (in natural syntax) are stored and managed in one easy to understand worksheet. This master repository gives non-technical users the ability to define, manage and adjust business rules—accelerating the model building prociess, delivering visibility and control and completely removing IT dependency.
Mobile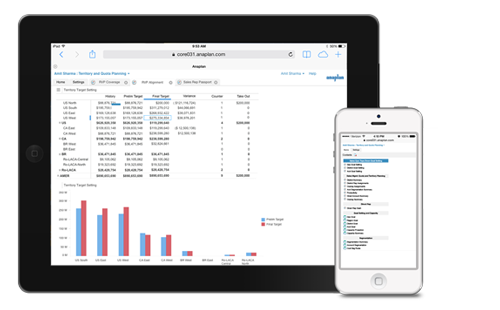 Anaplan is fully supported from any mobile device (iOS, Android, Windows) so you never have to be disconnected from your data. Users can access plans anywhere, anytime.
A global community of customers