THREE REPORTS OFFER BEST PRACTICES FOR SALES PERFORMANCE MANAGEMENT, INCLUDING AN EXCLUSIVE STUDY FROM HARVARD
As businesses grow more optimistic about opportunities for growth, the pressure is on for sales organizations to meet ever-higher revenue targets.

Download these exclusive reports from Harvard Business and McAfee to learn new insights and stats on how data and analytics is spreading to enterprise sales organizations.

Featured Highlights:
94% of sales organizations say their 2014 revenue targets are higher than last year's.
58% of sales reps are struggling to meet current quotas.
49% identified insufficient revenue growth as the top pressure motivating sales management initiatives.
Learn how you can improve the planning and optimization of:
Territory & Quotas
Sales Capacity
Incentive Compensation

Sales Forecasting
Configure Price & Quote
Register to download your free kit today!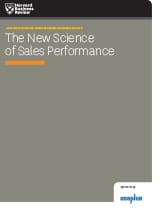 THE NEW SCIENCE OF SALES PERFORMANCE MANAGEMENT
White Paper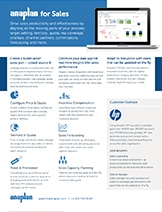 Anaplan for Sales
Data Sheet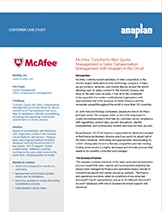 McAfee
Case Study and Video Series