"Anaplan is not a tool. It is a capability to cover any process you have. To the great extent you have numbers to play with it is the right tool. There is no limit in terms of what you can do."
– Yves Cabanac, Head of Sales Compensation, HP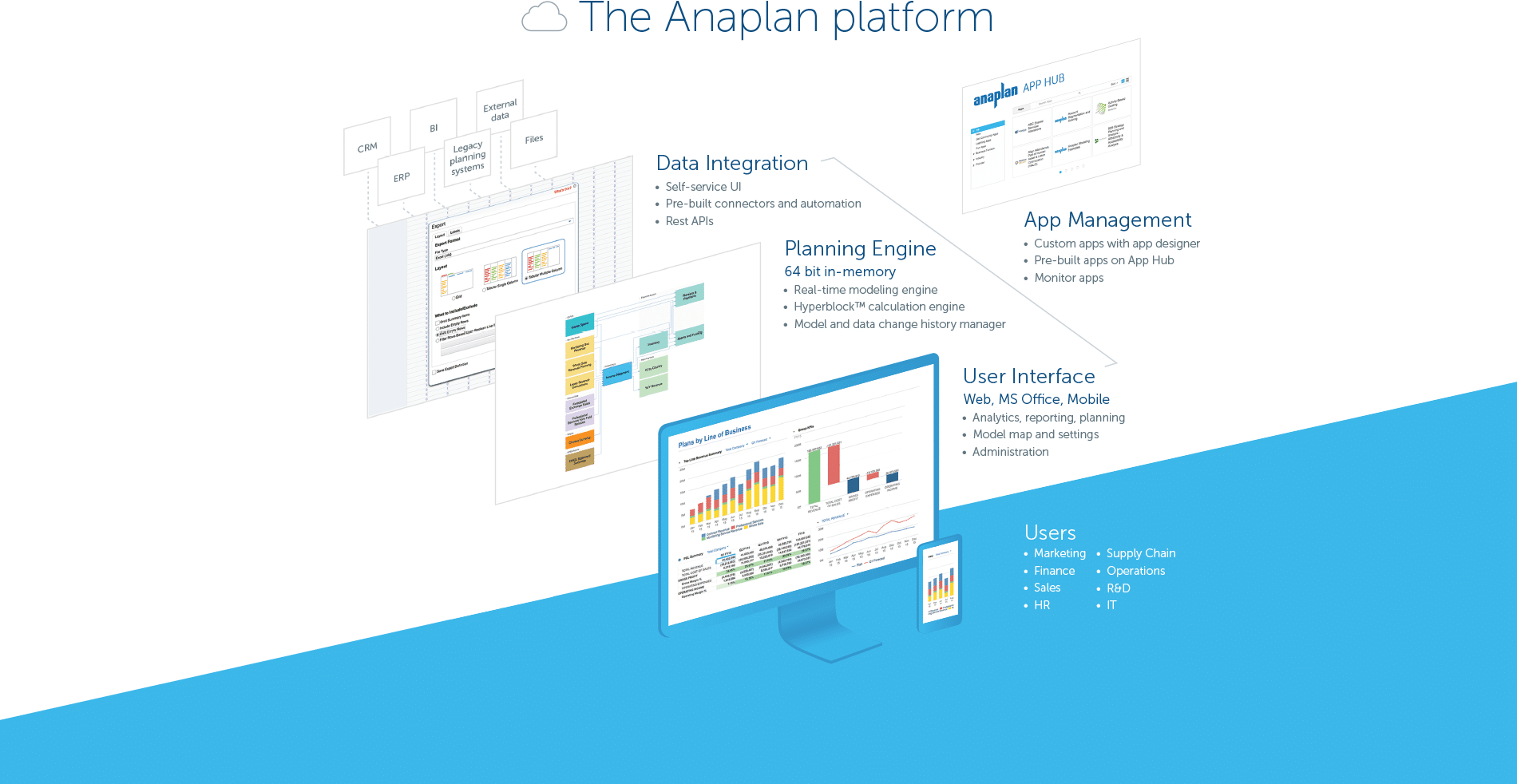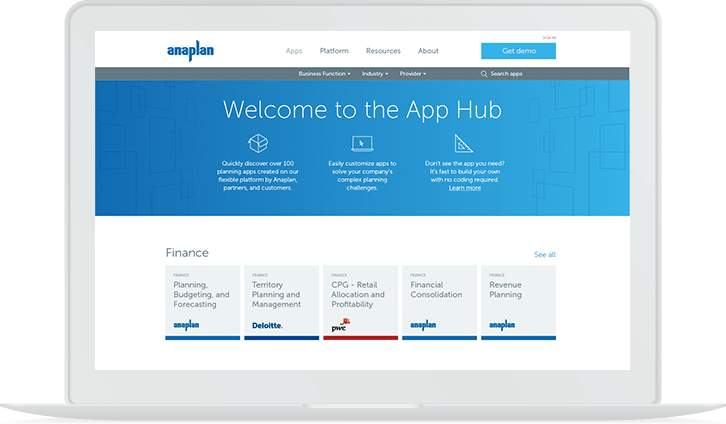 Anaplan App Hub
Anaplan App Hub enables customers and partners to build, share, and deploy planning apps. The first-ever planning app community brings together planning experts from a wide range of business domains, industries, and organizations. You can quickly discover the applications you need, deploy them in one-click, and customize them to solve your company's complex planning challenges. They can also easily build their own planning applications on the platform and share them with others.
Hyperblock™: a new cloud-based, in-memory architecture
Only Anaplan offers scalable in-memory technology able to handle trillions of planning cells for thousands of users across multiple models. Built for large enterprises, Anaplan does not use off-the-shelf in-memory computing, but instead has a patented in-memory, Java-based planning engine. Anaplan's Hyperblock™ technology is optimized for planning and not merely analytics.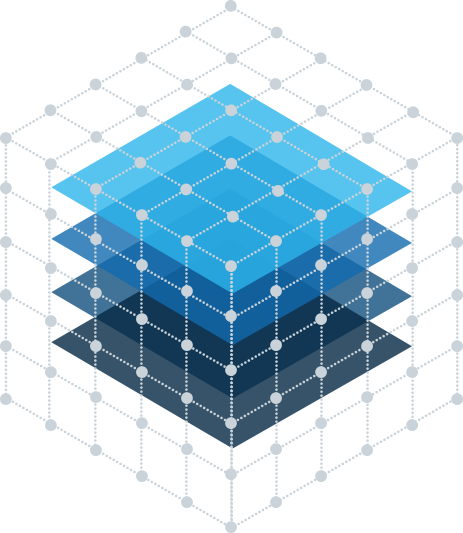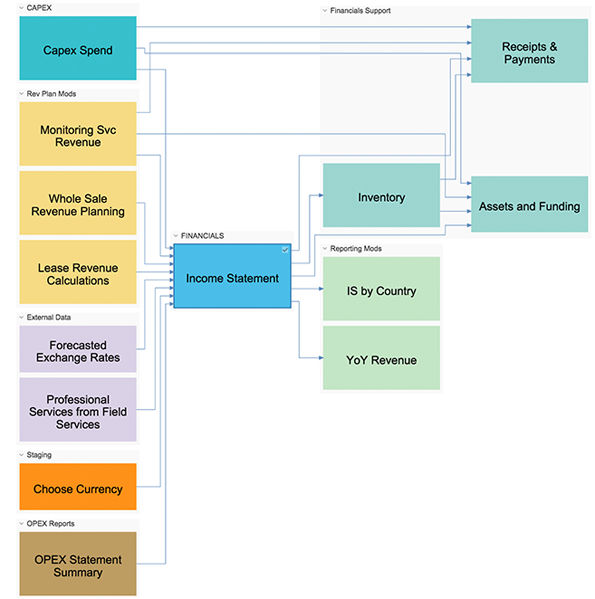 Modeling innovations
Only Anaplan modeling can do justice to the spectrum of planning disciplines within finance, sales, supply chain, workforce planning, and beyond. Anaplan customers can create apps with models across these areas or customize apps available in the Anaplan App Hub. This modeling flexibility ensures high adoption by the business, and enables planning automation via business rules and predictive analytics techniques.
The Anaplan user experience
What makes the Anaplan user experience so unique? To start, all changes to plans or the model happen in real time for Anaplanners. This breaks the traditional planning routine of waiting minutes and hours, if not overnight, for plan changes and interrelated calculations to process. Anaplan updates numbers immediately. Anaplan also offers an innovative Model Map to visually explore, zoom in, analyze, and change planning models—similar to being able to visualize Excel formulas within and across workbooks.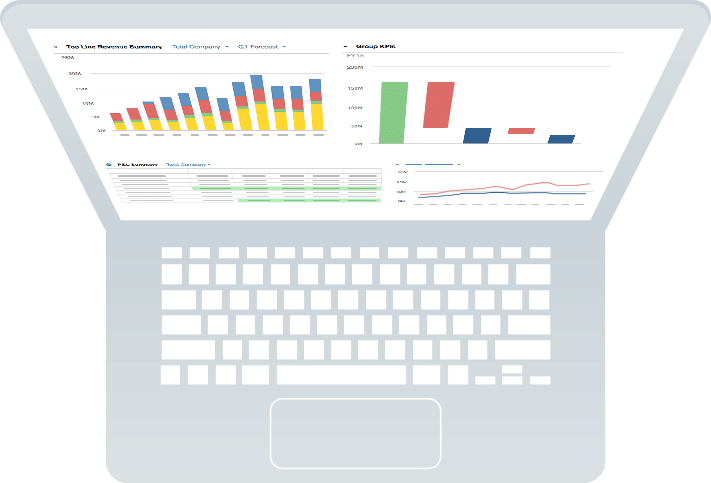 Comprehensive real-time view
Compare current plans, prior plans, KPIs, and goals across the entire organization immediately as plans change.
Empower everyone to plan
Empower all levels in an organization to effectively identify, assess, share, and respond to threats and opportunities in one real-time environment.
Apps tailored to and by the business
Quickly roll out flexible planning apps tailored to and by the business, or get standard apps in one click, all in a single real-time planning environment covering all line-of-business planning needs.
Single cloud environment
One cloud-based environment for all use cases, rather than multiple types of legacy planning tools, with automated upgrades and guaranteed SLAs.
Accurate predictions
Accurately predict future growth of revenue and profit through real-time cross-functional collaboration, exception-based planning, and automated planning methods like predictive analytics.
"What-ifs" across the enterprise
Create scenarios on the fly and collaborate on them across all lines of business to form an optimal response.
Translate into a common language
Consolidate and translate into comparable terms all your disparate plans including: bookings, revenue, launches, P&L, volume/ mix, distribution, production, and inventory.
Simplify data integration
Where data integration is needed, leverage hub-spoke model for shared data (master data and transactions) across planning processes. Leverage self-service data integration UI and prebuilt connectors.
Plan at the level of impact
Allow all parts of the business to easily plan, capture assumptions, and build detailed planning models that evolve over time to match business reality.
Cross-organizational alignment
Swiftly communicate decisions and align plans across the organization in response to threats and opportunities in one real time cross-organizational environment.
Collaborate in real time
Empower all business functions to propose and change plans and assumptions in real time for transparent decision-marking across the organization.
Secure cloud platform
Avoid shadow IT with a single, secure planning platform, enabling business flexibility, collaboration, and ownership. Eliminating Excel, email attachment–based collaboration, and unsecure business-owned databases helps ensure compliance with Sarbanes-Oxley, PCI, GAAP, and HIPPA.