The Anaplan planning cloud is built on a revolutionary platform that allows you to quickly modify, extend, or build your own planning applications.

Powerful
Turn the complexity of your business operations into powerful, easy-to-use planning applications
With Anaplan's highly performant platform and applications, you can translate your data into multi-dimensional plans at the right level of detail—from corporate strategy all the way down to the smallest unit size. Our real-time modeling and calculation engine can easily load large volumes of transactional data—instantly accessible for advanced calculations at any level of granularity and dimension.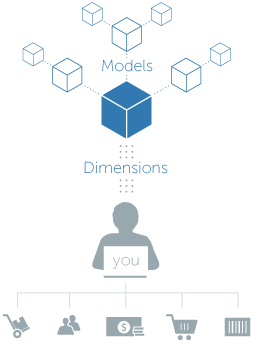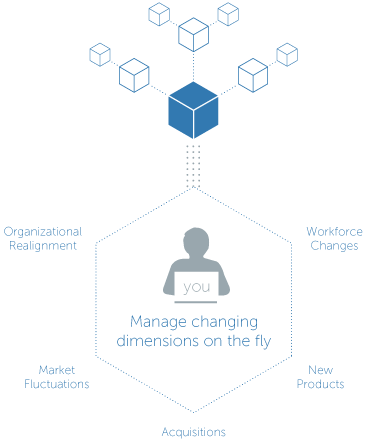 Immediate
Update plans on the fly for changing business dynamics
With just a few clicks and no expert support, you not only can adjust business rules but also update key drivers—dimensions, hierarchies and more. Sit back and watch your changes ripple through connected plans. Whether your question is big or small, Anaplan's engine responds immediately for instant what-ifs. From acquisitions to changing pipelines to team changes, Anaplan enables you to stay on top of critical business events, model potential impacts and course correct in real-time for the best outcome.
Connected
Collaborate and execute on plans across your company
Anaplan's disruptive platform creates a hub for collaborative planning and execution from corporate level plans all the way to the store or account level. Anaplan delivers a high rate of user adoption and engagement by combining self-service power with true usability. Anyone, anywhere, anytime can engage on models and plans from any device. Anaplan's unified platform enables cross-functional planning and brings distributed, on-the-ground expertise to corporate plans—delivering top-down, bottoms-up alignment.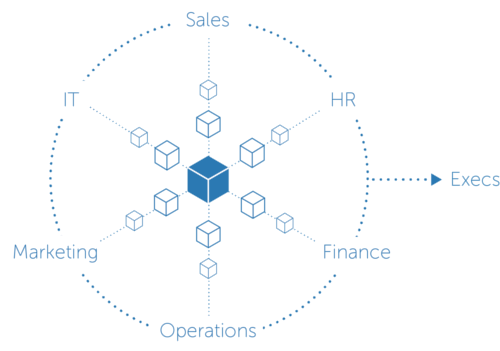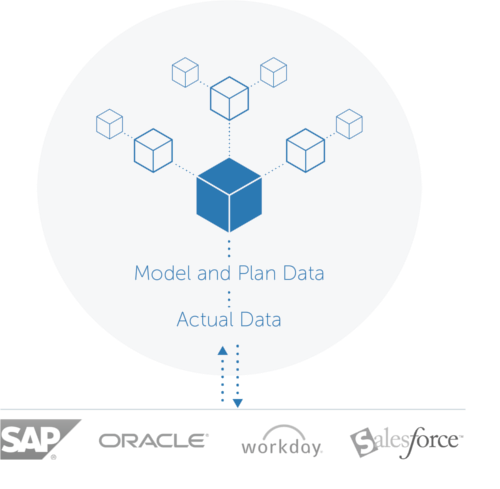 Trusted
Have total confidence in the accuracy of your data, reports, forecasts and plans
With Anaplan, you will never have to deal with miscellaneous spreadsheets, unwieldy planning systems, disparate databases or siloed organizational plans again. With a single solution that IT will love, Anaplan unifies data from across your enterprise and interconnects plans to give you unprecedented trust and visibility into the planning process. Audit, trace and manage all your data in conjunction with business rules and users. Be confident that your data and plans are telling a consistent story.
Multi-dimensional Planning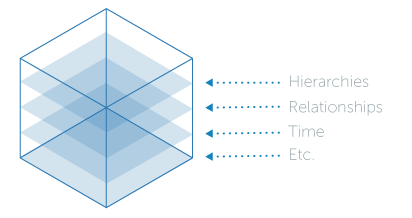 Anaplan enables business users to build multi-dimensional models to the right level of detail that matches business sophistication—all the way down to the smallest unit size. Build models to any level of granularity with any number of dimensions—layer in time (daily/weekly/monthly), hierarchies, relationships and more. Easily create dynamic scenarios in minutes using time, version, and dimension elements. Using our breakback feature, quickly deliver top-down planning.
Real-time Modeling & Calculation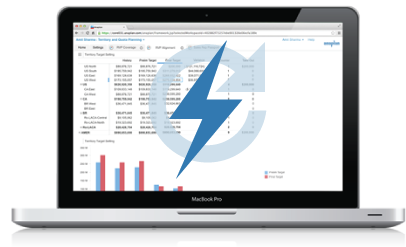 By tracking dependencies at the level of the line item, our HyperBlock™ technology enables updates or changes to models of any size, from one to one trillion cells, in real-time. With Anaplan, simply update a key driver and see changes ripple through your model. Whether your question is big or small, Anaplan's engine responds immediately. Anaplan delivers instant visibility into the impact your decisions will have on business outcomes with no worries that the model will ever crash due to data complexity and volume.
Read more
Central Data Repository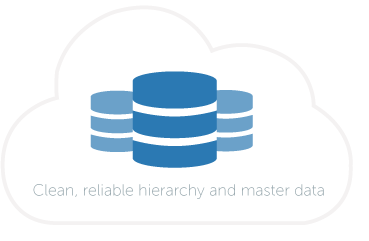 Anaplan delivers a central repository—The Anaplan Hub—to reconcile various sources of data for clean, reliable hierarchy and master data (products, employees, cost centers, etc) accessible to analysts around the enterprise. The Anaplan's Hub ensures all users are leveraging a single source of truth for analysis and key business decisions. Eliminating the need to chase down and aggregate data, Anaplan automatically reconciles data descrepancies so that business users leverage only the most up-to-date, consistent data sets.
Collaborative Workflow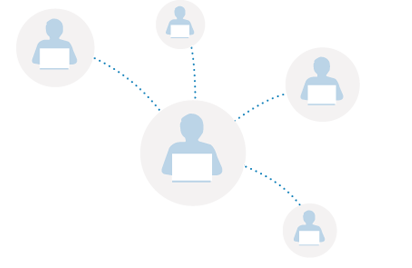 Monitor status and approvals with a collaborative workflow that streamlines top-down target allocation and consolidation of roll-ups from the field. A robust audit trail ensures that changes are easy to track. Anaplan streamlines and speeds up employees' workflow by centralizing communication around specific plans. Never lose track of where the project is at or waste time searching for the latest model or plan version.
App Catalog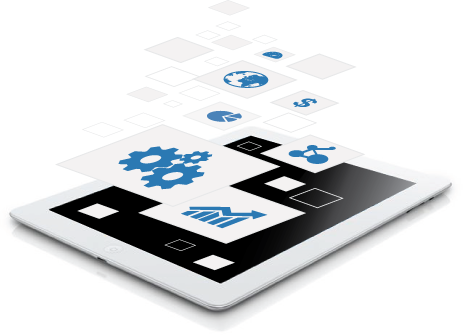 To get users started quickly, Anaplan supports a growing collection of plug-n-play apps for common use cases. This app catalog of pre-built models dramatically speeds up time to value for business users by eliminating hours of model building.
Visit the catalog
.
A global community of customers