Anaplan Connected Planning on AWS Cloud
Connected Planning empowers dynamic, collaborative, and intelligent planning across all areas of your organization, including finance, sales, supply chain, marketing, human resources, and operations. With Anaplan on AWS, you'll make well-informed, confident business decisions and optimize your cloud investments.
Modernize your approach to intelligent forecasting
In this eBook, we detail common demand management challenges and how organizations can adopt insights-driven decision-making by leveraging the latest artificial intelligence (AI) and machine learning (ML) solutions.
Make smarter, faster, and more informed business decisions
In this eBook, we present a business-friendly approach to intelligent cloud spend management that allows you to accurately account for cloud initiatives, so you can improve ROI and rationalize actual costs.
Anaplan in AWS Marketplace
Transform how you see, plan, and run your business using the Anaplan Connected Planning platform. You can deploy directly in AWS Marketplace to start your Anaplan journey and unlock new capabilities within your organization.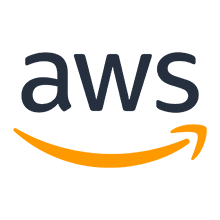 Explore Anaplan Connected Planning on AWS Cloud