The planning cloud for Sales, Finance, and Operations
POWERFUL
Turn the complexity of your business operations into powerful, easy-to-use apps
IMMEDIATE
Update plans on the fly for changing business dynamics
CONNECTED
Collaborate and execute on plans across your company
TRUSTED
Have total confidence in the accuracy of your data, reports, forecasts and plans
Gartner looks into Sales Performance Management (SPM). Sees Anaplan as a Visionary.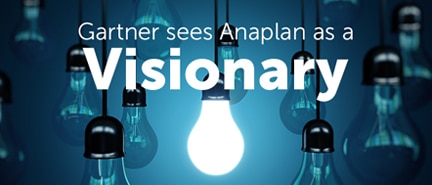 According to Gartner, "Visionaries are ahead of most potential competitors in delivering innovative products and/or delivery models. They anticipate emerging/changing sales needs, and they move the market ahead into areas in which it hasn't yet been." Get the Gartner Magic Quadrant for Sales Performance Management report now.
Become more agile: Discover a viable alternative for spreadsheets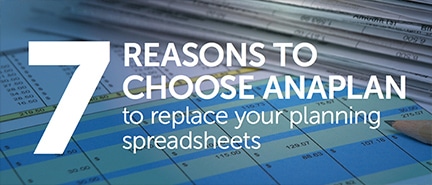 Download our whitepaper, 7 reasons to choose Anaplan to replace your planning spreadsheets, to learn how our clients have transformed their planning and analysis across their organizations. You'll learn about the seven most common challenges our customers have faced and how we have successfully addressed them.
A global community of customers