The planning cloud for Sales, Finance, Operations, and HR
POWERFUL
Turn the complexity of your business operations into powerful, easy-to-use apps
IMMEDIATE
Update plans on the fly for changing business dynamics
CONNECTED
Collaborate and execute on plans across your company
TRUSTED
Have total confidence in the accuracy of your data, reports, forecasts and plans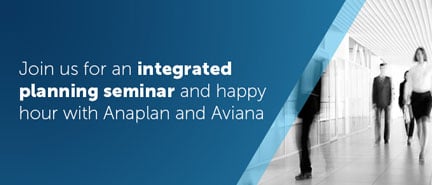 Hear Michael Robers of Aviana, an Anaplan partner, discuss the FP&A process and how technology is improving collaboration and better decision making between business, finance, and executive management.
Gartner labels Anaplan a CPM Visionary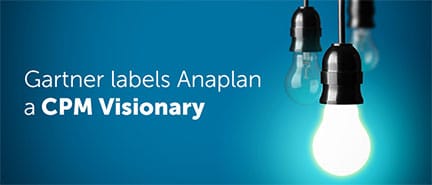 For the second time in 2015, Gartner has released a Magic Quadrant report that labels Anaplan as a Visionary—this time for corporate performance management (CPM), in Gartner's marquee format for assessing solution providers and relevant market trends. Get the Gartner Magic Quadrant report for CPM now.
Become more agile: Discover a viable alternative for spreadsheets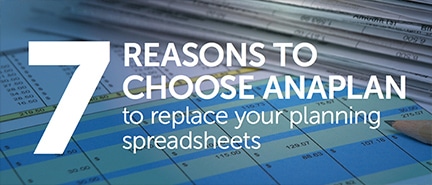 Download our whitepaper, 7 reasons to choose Anaplan to replace your planning spreadsheets, to learn how our clients have transformed their planning and analysis across their organizations. You'll learn about the seven most common challenges our customers have faced and how we have successfully addressed them.
A global community of customers