World-class security on a single platform
The protection you need for the decisions you make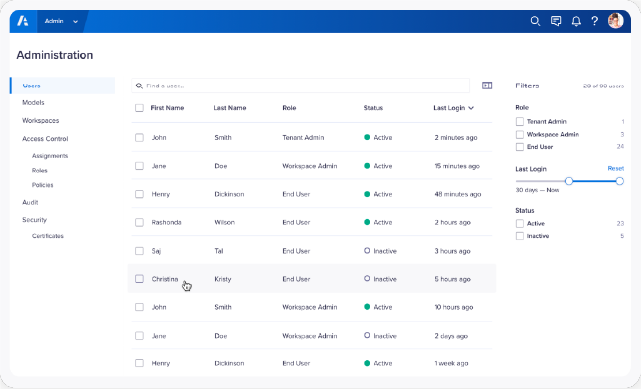 Protect your business and plan with greater peace of mind
The best strategies can be undermined with improper security. Anaplan delivers enterprise-wide cloud security. Manage tools for user access, data encryption, and compliance with today's industry standards. Act with assurance and safety on a single planning platform with secure architecture and stay focused on running your business and reaching your financial goals.
Superior security capabilities
Technology innovations often come with growing concerns around the security, trust, and protection of data. With the Anaplan platform, robust protection keeps your data safe. Best-in-class security and compliance include BYOK, role-based access control, user management, SSO support with SAML 2.0 compliance, Central Identify Management (CIM) and data encryption at rest and in transit.
Other security and encryption capabilities within the Anaplan platform
Identity and authorization: User management, OAuth 2.0 delegated authorization, access control, and selective access.
Authentication: Single sign-on and certificates.
Encryption: At rest and in-transit, and BYOK.
Audit: Track user activity and access control security events.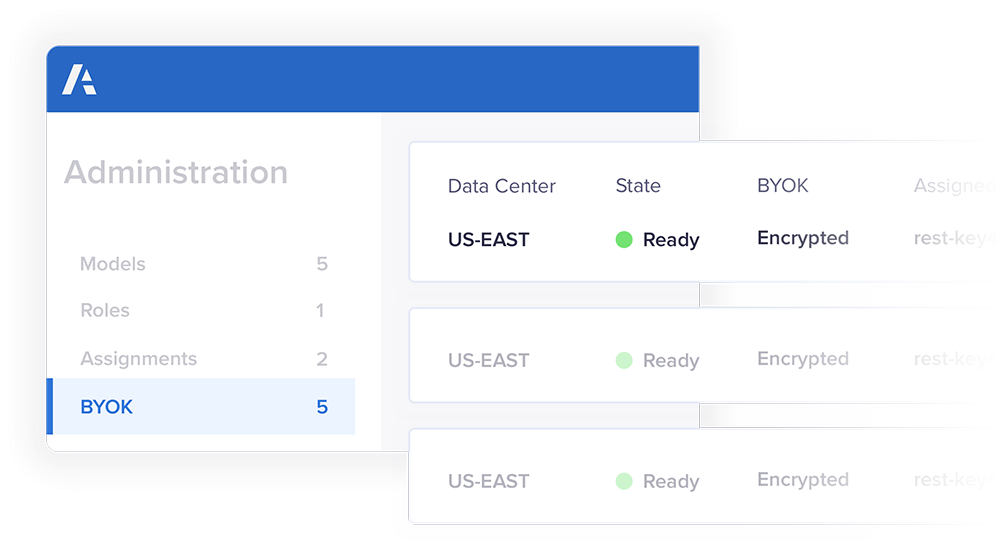 Manage all user permissions from a single pane of glass for greater visibility and security with Central Identity Management (CIM)
Enforce segregation of duties and enable audit tracking within the user interface
Centralized interface provides granular visibility and control via a single pane of glass
Simplify and streamline user access management to save time, costs, and boost productivity
System for Cross-Domain Identity Management (SCIM) application programming interfaces (APIs) integrate data from Anaplan to a SCIM-compliant identity source
Use SCIM APIs to: create, update, and delete users, as well as assign and remove them from workspaces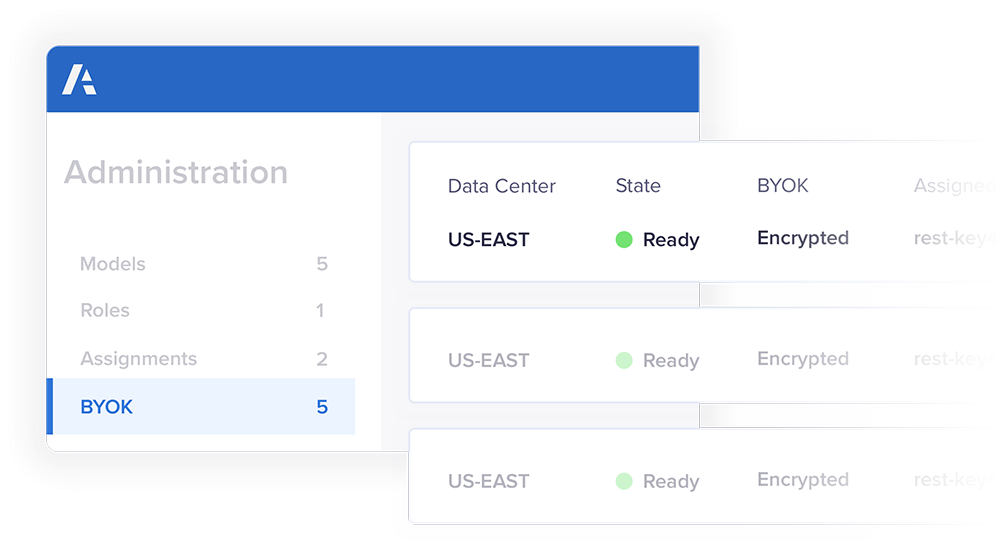 Key benefits of Anaplan security
In a fast-paced business environment, your business needs to adapt quickly to changes without disruption or exposure to risk. The industry-leading security capabilities of the Anaplan platform give your business the transparency, visibility, access and control it needs for superior data safekeeping and protection.
Limits provider access to company data, gives customers full transparency of activity on the system, and provides the option to fully control your data with BYOK
Encrypts, audits access, and protects data at the workspace level so that proprietary data can be incorporated into planning and forecasting
Enables customers to develop their own solutions for government regulations and compliance with ease by avoiding complex third-party integrations to reach acceptable security levels

Provides the right users with access to the right data while ensuring the protection of individual rights and privacy
 
Cloud security solution that doesn't require any on-premises hardware
We recognized that a properly controlled cloud-based solution could ensure that our data was more secure in Anaplan than in spreadsheets.
Chris Sharp, Finance Director, Crown Prosecution Service