Anaplan empowers marketing to make strategic plans to optimize budget allocation, spend visibility, and performance
Link plans to outcomes with confidence
Marketing leaders need to connect their financial planning process quickly and with clarity. Financial decisions need to be driven by marketing performance. Anaplan links revenue and audience engagement performance signals to help marketers determine where dollars are having the most impact in real time. Data-driven, dynamic, connected planning is essential to driving effective marketing in today's constantly changing business environment.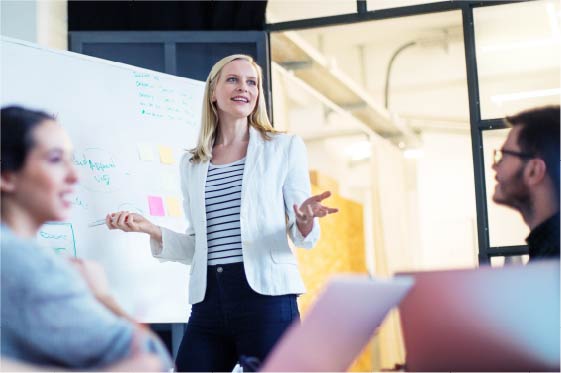 Design your marketing plan with purpose
Enable real-time collaboration across departments and functions
Tie together marketing allocation, spend and performance to calculate revenue impact with Anaplan's infinitely scalable hyperscale computing.
Create models that predict potential ROI to improve forecast accuracy. Identify optimization areas by leveraging an integrated, dynamic signals set.
Clearly identify marketing value and make orchestrated decisions by synchronizing plans with other business units.
B2B Marketing: Uncover hidden learning
Gain deeper insights and enhanced predictability
Discover target accounts and priorities by connecting past performance with predictive insights and advanced forecast scenarios.
Deliver learning breakthroughs with a rich analytic signals set, ad doc analytic tools and statistical capabilities.
Shift decisions from reactive to proactive. Empower teams with relevant, real-time customer insights and buyer intent.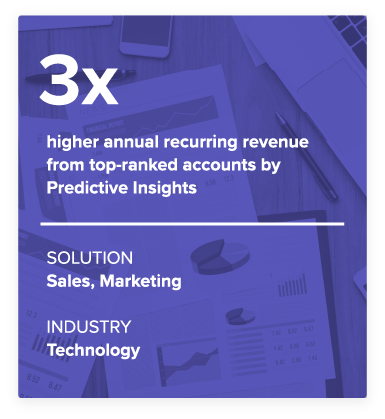 Test bold ideas for new plans
Continuous scenario modeling and forecasting
Control the budget process with top-down planning, bottom-up spend tracking, and performance forecasting.
Build effective plans by connecting sales results, marketing performance and finance signals to predict revenue impact.
Deliver fast, accurate revenue forecasts and goals that fully align to corporate objectives.
Execute with line-of-sight visibility and synchronized action
Respond to disruption clearly and swiftly
Dramatically decrease decision-making latency due to updating and navigating siloed work from various stakeholders.
Always know where you stand—and where you need to go—with visual reporting that brings your signals to life from across your enterprise.
Centralize marketing spend and performance to understand your business impact quickly.
Pivot marketing plans quickly and with agility by staying in lockstep with other business areas.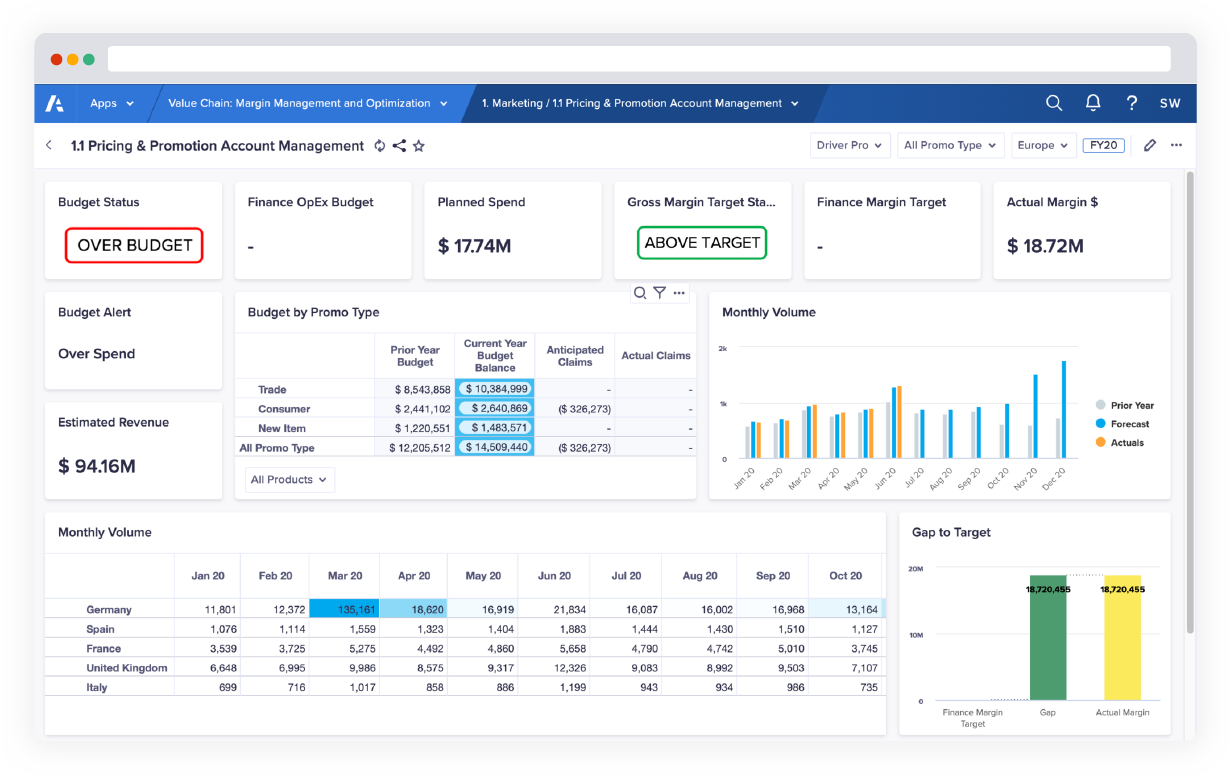 Anaplan gives us immediate insight into how trade promotions perform so we can optimize for efficiency and ROI.
Tom Whittier

, Director of Trade Marketing

,

Kemp's