Today, supply chain leaders and their teams have become the key driver to keeping up with volatility and complexity. With Anaplan and Google Cloud, understand the cross-functional business implications of your decisions and respond with more agility than ever before.
Transform enterprise planning with Supply Chain Twin
Watch our quick video to hear from Anaplan's VP of Global Supply Chain, Evan Quasney, as he highlights how this digital twin partnership combines cutting-edge data and insights to provide visibility alerts, and scale across the business on the path towards digital planning.
Preview the game-changing benefits firsthand
Learn how to level up your supply chain planning with AI and ML powered demand-sensing and forecasting. See how you can quickly translate data into planning decision support. Watch the on-demand webinar with Paula Natoli, Google Americas' Head of Supply Chain, and Tom McDonough, Anaplan Director of Supply Chain Solutions Marketing, to see Supply Chain Digital Twin in action.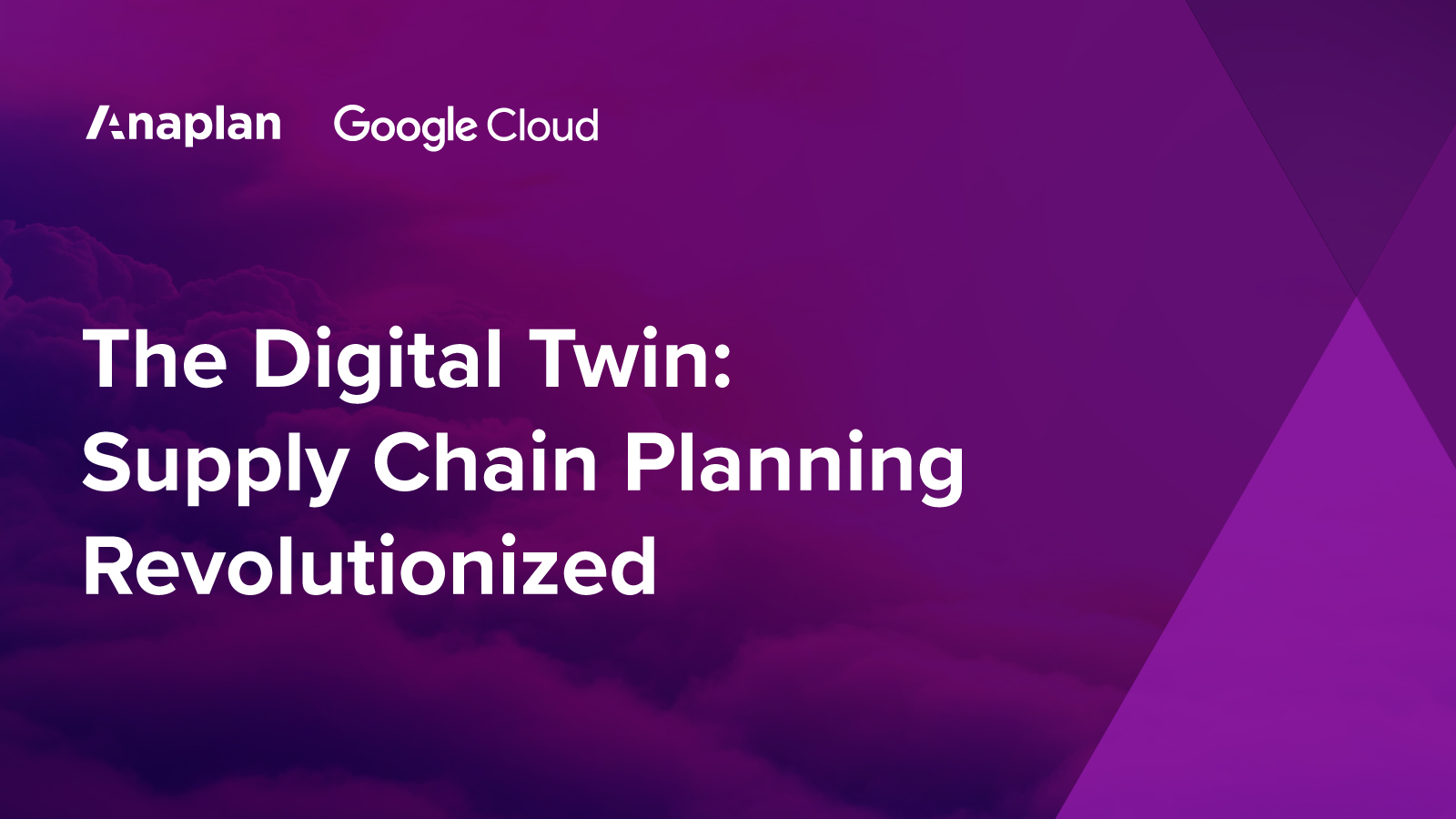 Charting the path to digital supply chain planning
Download our briefing document to learn how Anaplan and Google Cloud are jointly driving customer value with more insight and agility, a future-ready operating environment, and faster growth with better margins.
Stay informed as new information and assets become available