Advancing belonging at work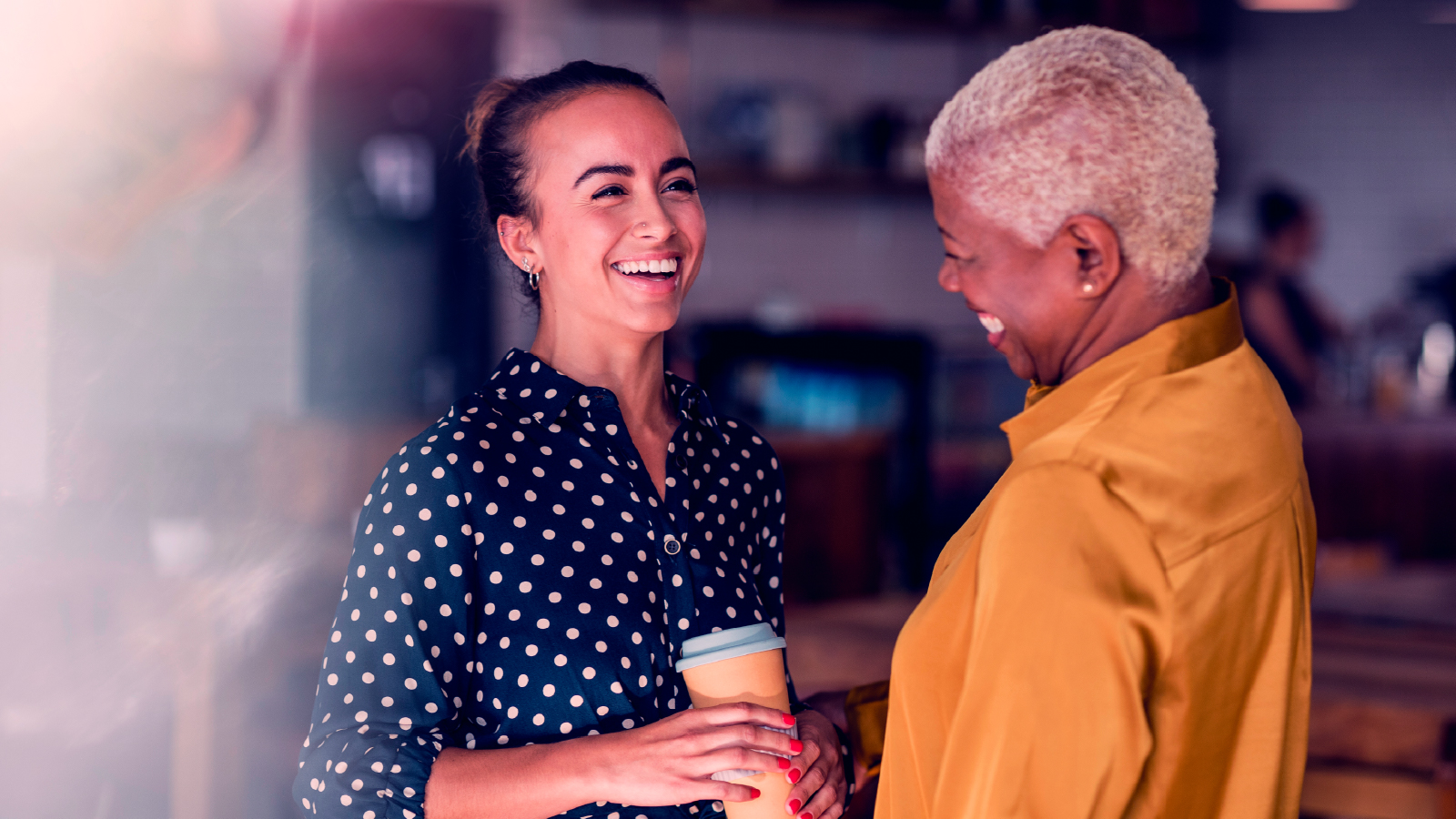 Over my 20-year career in DE&I and HR, I've seen many business trends come and go, but the importance of talent – and how to find, keep, develop, and get the most out of your people – never goes away.
Since 2020, DE&I has been front and center from a talent perspective and the Great Resignation has amplified that. The business case for more diverse and inclusive teams has been proven time and again, and yet many companies still struggle to attract, grow, and retain diverse talent. So, what's missing? How can companies move from activity to impact and unlock the bottom-line outcomes that only diverse and inclusive companies can achieve?
The answer is belonging – the central connection point within a workplace that allows people, teams, and companies to thrive.
Organizational belonging is not new, but this elusive concept continues to slip through the hands of corporate leaders. What does it take to build a culture where people feel they belong? How do you define, measure, and advance belonging so everyone contributes at their highest level?
At Anaplan, we had the same questions. Enhancing belonging within our culture is central to our growth. As we developed our belonging strategy, we wanted more evidence-based practices to ensure impact but struggled to find actionable insights that bridged research with the business world.
That's what this playbook does. We collaborated with one of the leading academic thought leaders in belonging – The Center for Equity, Gender & Leadership (EGAL), Haas School of Business, at the University of California, Berkeley – to create this playbook. The Advancing Belonging in Organizations playbook helps fill this gap with best practices – for us and for any other company, leader, or person passionate about enhancing belonging at work.
Supported by academic research, the Belonging playbook is packed with real-world applications, examples, and strategic plays to help foster belonging in the workplace. Anaplan and EGAL brought together our networks of business leaders across tech, retail, finance, academia, private equity, and more to contribute to this body of work. From prototyping sessions with practitioners to interviews with leading experts, this playbook gives you the insights, framework, actions, and tools to help you advance belonging in your organization today.
At Anaplan, living our values – authentic, collaborative, creative, inclusive, open, and tenacious – is key to enhancing belonging within our culture. To make this strategy more actionable, we're using the Belonging playbook to map our values to the five drivers of belonging that the research uncovered. And we're prioritizing the strategic plays that best embody our values and encourage the A-shaped behaviors we strive for every day.
For example, the Anaplan Culture team recently launched our first AnaplanLOVE day, which focuses on recognizing and expressing gratitude for our colleagues and teams. AnaplanLOVE day drove more than a 10x increase in our daily average of praise given on Lattice, a people success and recognition platform we use. We know that acknowledging everyone's contributions is critical to helping them feel they belong, and we're working to create more structure and accountability to ensure that employees are continuously recognized.
We also understand that embedding belonging into every facet of our business requires a long-term strategy that goes beyond culture days and praise. Although we're at the beginning of our belonging journey, this playbook is helping us put our commitment into action and take steps to integrate belonging into the entire employee lifecycle. From facilitated discussions about belonging during our employee onboarding program, to creating opportunities for connection and community through our employee resource groups (ERGs), to offering curated leadership development programs like Women Achieve, which cultivates strong women leaders at Anaplan, we ensure that belonging is at the forefront of Anaplan's culture.
Whether you're an equity-fluent leader or aspire to be one, I'm confident you'll find insights and ideas that you can apply in your journey of advancing belonging at work. We're excited to share this playbook with you because we believe that enhancing belonging can help all companies – and people – succeed.