Anaplan honors 2022 Certified Master Anaplanner and Center of Excellence Leader of the Year award winners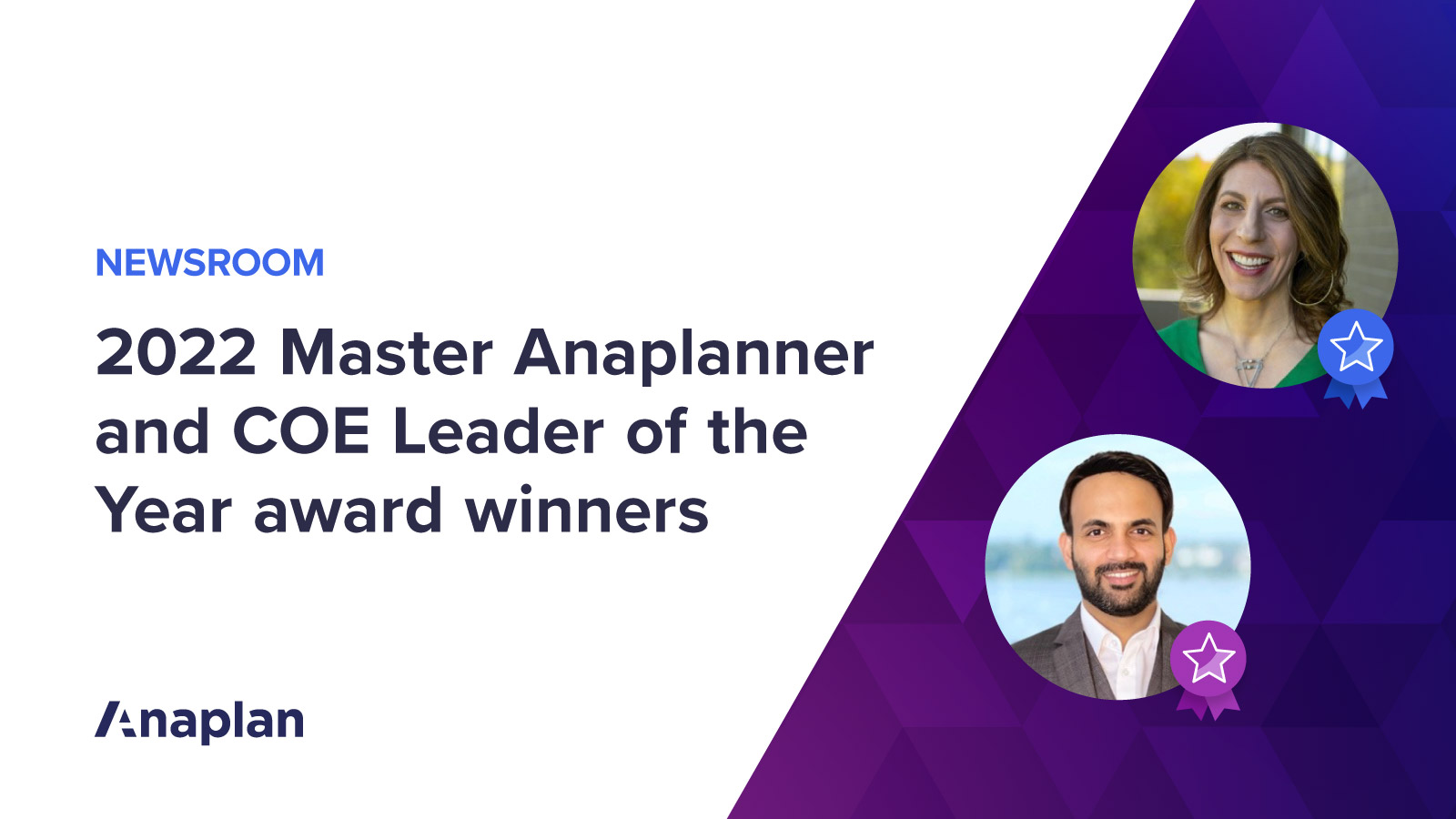 I am delighted to present this year's winners of the Certified Master Anaplanner of the Year and Center of Excellence Leader of the Year awards. Both of our honorees are highly skilled professionals who have demonstrated great initiative when it comes to leveraging the Anaplan platform to generate outstanding business value for their respective organizations. Each took the responsibility to develop, practice, and share their expertise within the Anaplan ecosystem while working to propel their own customer journey forward. They are prime examples of what pushing toward self-sufficiency and value creation can do for an organization.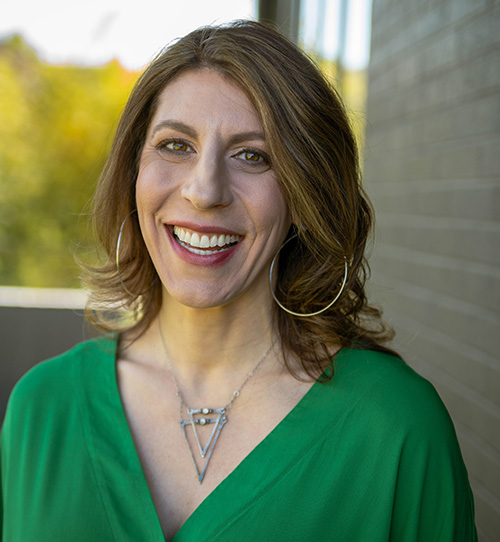 CoE Leader of the Year: Hayli Hay
Job Title: Senior Manager, Forecasting & Planning
Company: Autodesk
Location: Portland, Oregon
If you ask Hayli Hay what she does, she'll simply say, "I'm an expert at scaling technology teams by leading and empowering helpful people that get stuff done." Hayli spends her time making strategic decisions, optimizing operations, delivering objectives, and charting a path for Anaplan at Autodesk. Hayli credits Anaplan with transforming planning and forecasting processes; enabling the sales and finance teams at Autodesk to adopt changes that allow them to spend more time on important tasks.
As the Center of Excellence (CoE) leader at Autodesk, Hayli oversees the success of 34+ models across multiple finance and sales organizations ensuring that the CoE is strategically aligned with ever-changing business objectives. Hayli leads efficient, collaborative, and communicative engagements across 825 unique users and 12 model builders and PMs. We're honoring Hayli for her work in standardizing and advancing the following key CoE components:
the intake process for enhancements and new models
team structure and resource management
strategic aligned roadmaps that visualize the CoE's influence
post-implementation knowledge transfer and documentation
Hayli is a passionate evangelist of Anaplan during reference calls, customer connects, CoE meet-ups, and enables partner success with her stories of what works and what doesn't. You can read more about how Autodesk is using Anaplan here.
---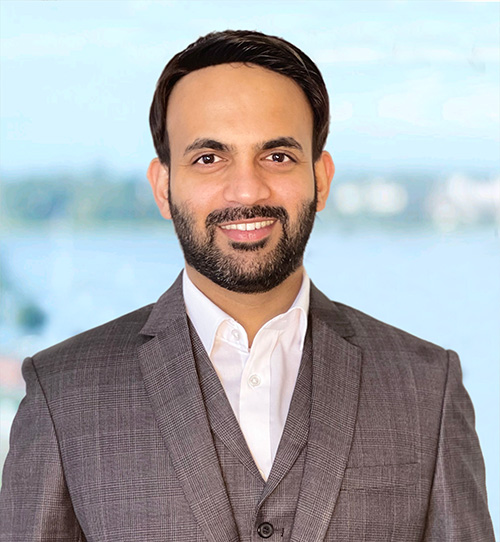 Certified Master Anaplanner of the Year: Asslam Umar Ali
Job Title: Principal Performance Management
Company: Fortescue Metals Group
Location: Western Australia
Asslam leads the enterprise planning digital transformation program at Fortescue Metals Group, which includes their Center of Excellence. He is passionate about the core concept of Connected Planning, and he specializes in business-led transformation that has a direct and positive impact across all business functions. One criterion for Certified Master Anaplanner of the Year is to broadly share thought leadership within the organization and across the Anaplan ecosystem. Asslam distinguished himself when he wrote a fantastic article for the Anaplan Community in recognition of Earth Day 2022. The article highlights how Anaplan solutions can play a central role in the mining industry's decarbonization strategy.
Asslam's thought leadership on this issue reflects his deep personal commitment to helping Fortescue Metals Group align its business strategy to its ESG strategy. He genuinely believes that technical innovations are central to achieving net zero, the internationally agreed upon goal for mitigating global warming. "To achieve net-zero emissions," Asslam writes, "technology and innovation will be the key driver for emission reduction, and all the initiatives will rely on one common vital component: data. Good quality data – as a single source of truth on an enterprise-wide platform integrated with strategy and plans – becomes critical for planning and decision-making for green programs."
With over 15 years of planning and data modernization experience consulting in various industries, Asslam saw the added value that the Anaplan platform creates when developing a future-proof business model. "Connected Planning provides a paradigm shift from a traditional planning function to a more dynamic, collaborative, and intelligent planning process that works across all areas of business," says Asslam. "It connects our complex operation to the decision-making tasks required throughout the mining operation."
Asslam was selected overwhelmingly as our 2022 Certified Master Anaplanner of the Year by a group of his peers within the Certified Master Anaplanner community. He was chosen because he is passionate about breaking down data silos and believes in helping stakeholders achieve their financial goals. As a Certified Master Anaplanner and CoE Lead, Asslam has successfully enabled the Anaplan footprint across Fortescue, delivering use cases for extended planning and analysis. Fortescue is the largest Anaplan implementation in all of Australia. Notably, Asslam is our first Certified Master Anaplanner of the Year award winner to come from the Asia-Pacific region.
Both Asslam and Hayli were presented with their 2022 awards during the Anaplan LIVE! Event held in San Jose, California.