Make Every Resource Count: 3 Reasons to Consider a Cloud-Based Planning Solution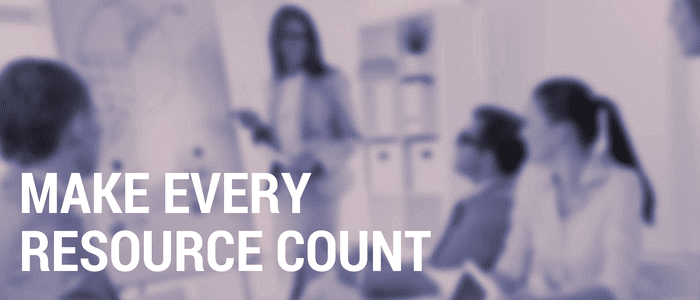 Upon entering a new, competitive market, it's crucial to leverage analytics to empower the right people with the right information, to ensure you make every resource count. This typically requires having an infrastructure that includes an IT department, but most new companies have competing priorities and have yet to fill this gap.
When Opus Bilprovning, a car inspection company in Sweden, moved from being government run to a participant in a new, competitive market, it required new processes and thinking to gain an advantage. Opus Bilprovning wanted to gain trust and visibility within its planning process to accelerate growth within the market. They did this by looking to advanced forecasting and sales and revenue planning, delivered by cloud-based solutions, rather than create their own IT department and invest in expensive servers.
Incorporating proven tips from Opus Bilprovning, here are three reasons to consider cloud-planning solutions:
Creating an IT department to unify data is expensive and difficult to maintain
Purchasing servers to house your data is expensive and painful, as is allocating IT resources charged with maintaining them. With a cloud-based solution, you can quickly implement a solution to allow you to easily collaborate in real-time, and see a spectrum of operations with just a few clicks. Opus Bilprovning implemented cloud-based planning to unify data from across its geographically dispersed stations to execute a range of activities, including booking inspection appointments, budgeting and forecasting, analyzing market information, and more.
Gathering information about the customer with accelerated speed is critical
Can you locate your customers and determine the best way to fill their needs before your competitors? Opus Bilprovning implemented a cloud-based planning solution to understand how many cars are in the local market, where are they going, and what kind of services their customer needs. As a car inspection company, they needed to provide new services to their customers to earn their loyalty and stay ahead of the competition.
New insights from your data help to gain substantial market share
Today's competitive market forces companies to grow quickly or become irrelevant. For Opus Bilprovning, their market is all the buses, cars, and trucks in Sweden. With new information about the customer's wants and needs, Opus Bilprovning was able to arm the right people within its inspection stations to offer something extra to gain a competitive advantage.
Opus Bilprovning recently selected Anaplan to manage its end-to-end planning process spanning finance, sales, and operations, replacing an old system that was better suited for managing operations when they were government run and had no real competition.
Check out the full press release for more information on the company and how it is using its new cloud-based, in-memory platform.