5 model builder tips & tricks to enhance your Anaplan navigation panel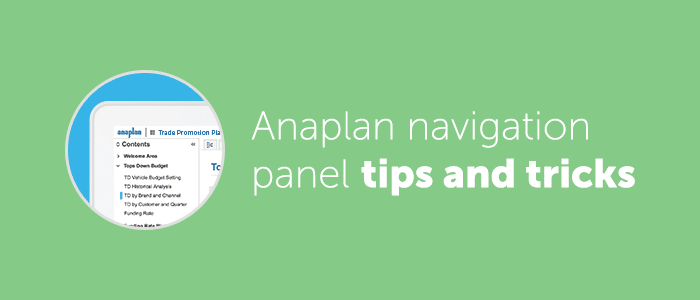 Are you an Anaplanner looking to hone your skills? Look no further! Anaplan is constantly innovating, and there are some exciting updates for Anaplanners in the latest platform release that will help you plan, collaborate, and act quickly across your business. Whether you are new to Anaplan or a seasoned model builder, these five tips and tricks from Anaplan model builder Vicky Ascencio will show you how to enhance your understanding of the navigation panel and amplify your capabilities. This is the second post in an ongoing series on Model Builder Tips & Tricks for Anaplanners. In case you missed it, the first post in this series covered Dashboards.
What is the navigation panel?
In our upcoming platform release, the Contents tab will be moving to a collapsible Navigation panel. The Contents tab was designed to provide quick access to the dashboards and modules that you need in your planning process. Figure 1 shows our current interface. Figure 2 is the updated interface, including the sliding Navigation panel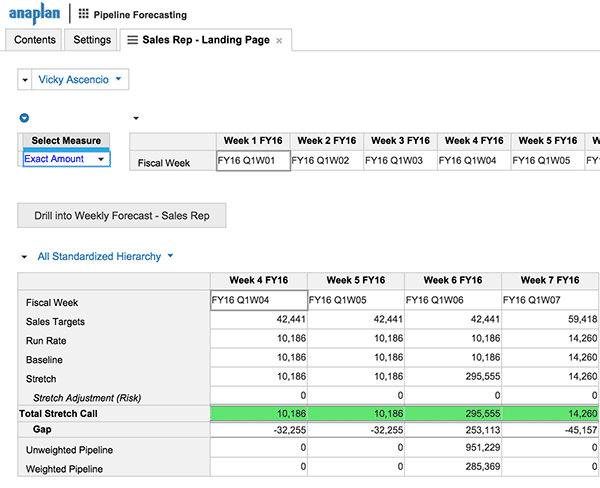 Figure 1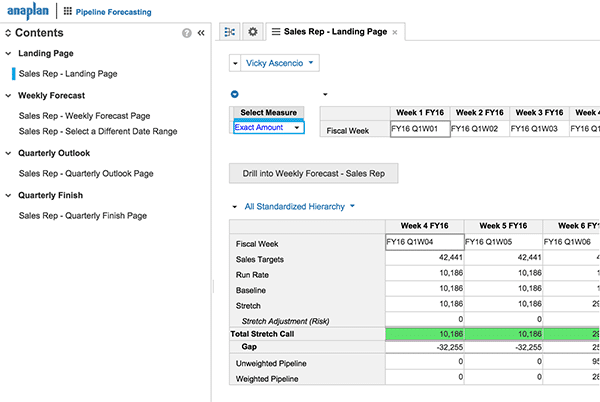 Figure 2
Can I control what's showing on the Navigation panel/Contents tab?
The Navigation panel/Contents tab is driven by the Model Role set for each user. Once a Model Role has been assigned, a user will only see Modules and Dashboards that have been set to Read/Write for that role (see Figure 3). You can further customize this view by reordering your Modules and Dashboards and also hiding items. Keep reading to find out how.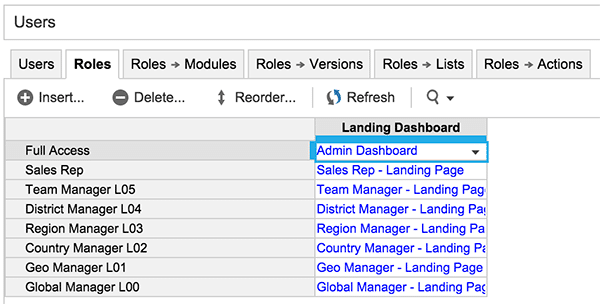 Figure 3
How do I test what's showing for a role?
To test the views of different roles, you need to log in to a model as a Workspace administrator. Once you are in your model, click Settings > Users, then find your name and the first column: Model Role. Use the dropdown to select a role to test. Click on the Contents tab to test what the user will see (see Figure 4). Do you see any unnecessary dashboards or modules?
Note: Do NOT select No Access. This will immediately lock you out and you will need to contact another Workspace admin to be re-added.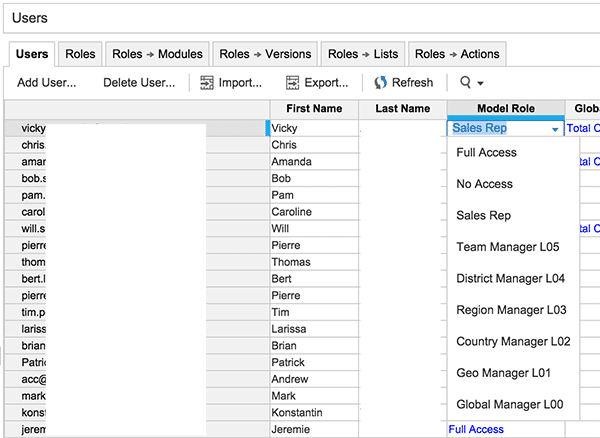 Figure 4
How do I show and hide different items on the Navigation panel/Contents tab?
As a Workspace administrator, click on Settings > Contents. In this section you will see a column per role, with checkboxes for all the items in your model. If a checkbox is grayed out, that role does not have access to that item. You can check and un-check to show and hide items from the Navigation panel/Contents tab. I usually hide all Modules and only show Dashboards (see Figure 5).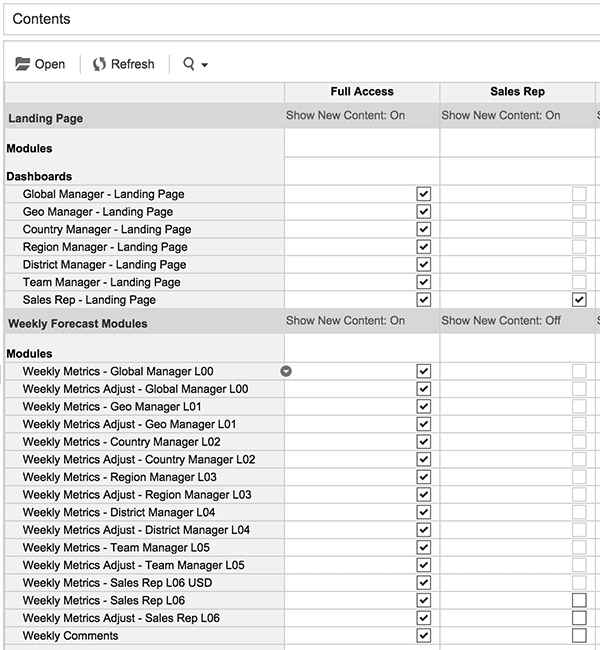 Figure 5
How do I reorder the Navigation panel/Contents tab?
The order of the items on the Navigation panel/Contents tab is based on the order of your Functional Areas. Within your Functional Areas, Modules always appear before your Dashboards (see Figure 6). It is best to order your Modules and Dashboards so that the flow matches your process and makes sense when read from top to bottom.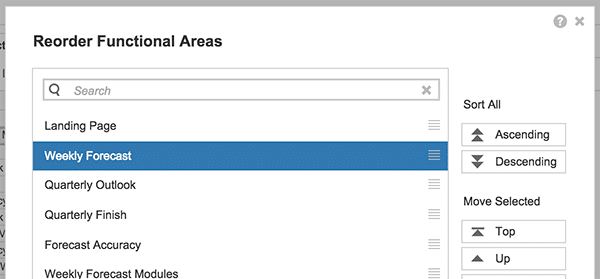 Figure 6
We hope you enjoy using the updated navigation panel and the other new features in Anaplan. We look forward to bringing you more exciting updates with next month's release.
2015.4 is coming…prepare your models now!
Anaplan's exciting new release is scheduled for October and has many new features and benefits. To be able to take full advantage of those features, there are some actions that Workspace Administrators will need to take prior to the release. Want to know what needs to happen? Check out the Pre-Release Enablement class in the Learning Center.
Haven't registered with the Learning Center yet? Learn how here.