5 reasons to be excited about Connected Planning Xperience London 2019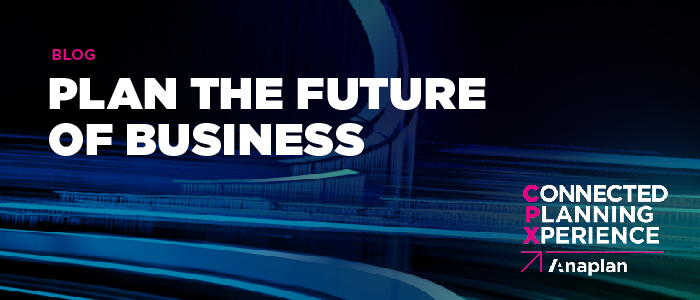 In just over a month, the Connected Planning Xperience (CPX) global tour begins in London on 1 October. We can't wait to plan the future of business with you, 20 expert speakers, and over 1000 other members of the global Anaplan ecosystem at the award-winning Central Hall Westminster. CPX London is your opportunity to accelerate your business and learn how to turn response time into real time through Connected Planning. Here are five reasons you should be excited to attend:
1. Discover how to make Connected Planning a reality across your organization
At CPX London 2019, you'll have the chance to hear directly from business planning leaders from top companies and learn how they're tackling some of their biggest challenges through cloud-based Connected Planning. With 20+ breakout sessions, countless networking opportunities, and customer panel discussions, you can build a customised agenda that suits where you are on your Connected Planning journey. Whether you're finding out what Connected Planning is or you're already living it every day, there will be something for everyone at this year's conference.
2. Expand your Anaplan skills with free training sessions
You can sign up to attend either the beginner-level model building basics course or the advanced-level model optimisation course taking place on Monday, 30 September, the day before the conference. Anaplan experts will teach you everything from foundational Anaplan concepts to technical model building skills, advanced modeling best practices, and technical decision points. These workshops are a great opportunity to get hands-on, get inspired, and get to the core of what's possible with Connected Planning.
Learn more about training and indicate your interest to register here.
3. Connect with over 1000 Anaplan users, customers, and business planning experts
CPX offers an unmatched opportunity for networking, making connections, and sharing Connected Planning best practices. One of the things that makes the Anaplan community so great is its readiness to share in knowledge and skills. From the very beginning of the conference to its final moments, you'll build valuable relationships to help accelerate your journey to Connected Planning and surpass your competition. Don't forget to visit the Anaplan Xperience Expo to explore a wealth of Anaplan resources. CPX London 2019 is your chance to get answers to your biggest Anaplan questions, see a glimpse of the platform's future and take a deeper dive into everything Connected Planning.
4. Hear real-life Connected Planning success stories from customers and Anaplan leaders
Get a behind-the-scenes look at how leaders at the world's most recognisable organisations are using Connected Planning to transform planning into a competitive advantage. Find out how to leverage Anaplan's advanced capabilities, including artificial intelligence, machine learning, and advanced modeling to improve outcomes for stakeholders throughout your entire organisation. Hear from Anaplan CEO Frank Calderoni in a keynote presentation on reinventing the future of business through Connected Planning. At CPX London, there's no shortage of chances to see for yourself how Connected Planning can have a significant impact on business outcomes.
5. Peer into the future of the Anaplan platform and Connected Planning
See what the future of Connected Planning could look like as Anaplan's VP of Product, Sampath Gomatam, gives a keynote presentation on the platform innovation that powers Connected Planning. Learn how the collaborative cycle of innovation drives Anaplan's evolution as the leading Connected Planning platform and see the advances within the platform that empower leaders to dramatically improve decision-making.
Spots are filling fast! You can register here, and we look forward to seeing you at Central Hall Westminster in London this October.


Join us in London
on 1 October!

Register