Five strategies for retail planning success: part two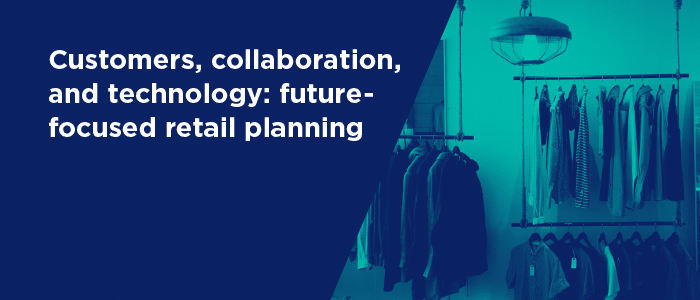 Retail has come a long way since the first online order was placed in 1994. Though some debate the point, many acknowledge that the first online purchase was a compact disc (remember those?) of Sting's Ten Summoner's Tales sold for $12.48 through an online retailer called NetMarket.
If the retail revolution we've seen in the last few years is any indication, the pace of inevitable change will be dizzying. Because of this rapid change, as a retailer, you have a significant challenge on your hands to meet the ever-evolving demands of the consumer.
In a previous blog, we looked at two retail planning strategies from Anaplan's new white paper, "5 strategies for retail planning success." Those two strategies were focused on better-informed inventory management, which can have a big effect on a company's bottom line (especially during busy seasons). Now let's take a look at three other retail planning strategies, which center around fulfillment channels, supply chain alignment, and digital transformation.
Balance fulfillment channels: Stay customer-centric
Consumer expectations have never been higher. Your customers want to buy items through the channels they choose, get purchases faster and more conveniently, and—if they're not pleased—they want to return items any way they choose. Though online shopping is ubiquitous, taking advantage of a combination of brick-and-mortar and online options is the new normal for consumers. For this reason, a smart mix of fulfillment channels keeps customers coming back.
Align with the supply chain: Collaborate with manufacturers on pricing
Commodity prices affect the cost of raw materials like palm oil, crude oil, and aluminum, and fluctuations in those prices can be directly tied to effects such as lower earnings and fluctuations in retail prices. But when retail planners are better aligned with suppliers, prices can be adjusted to account for the cost of raw materials—and that leads to what everyone involved likes to see: profitability.
Apply integrated technology to retail planning: Strive for digital transformation
Though many companies are working to improve their supply chains, digital transformation is coming along at a slower pace than you might imagine. A recent McKinsey study found that on average, only 43 percent of a typical supply chain is digitized, a number that lags behind the percent digitized in other business areas. The same McKinsey report recommends that companies define their supply chain vision first in terms of strategic goals—for example, "We will provide customers with seamless, satisfying experiences, from their first visit to a store or digital channel to the moment when they receive exactly what they ordered, when we promised it."
To enable that kind of broad strategic goal—and to create loyalty-building experiences for consumers—retailers should harness the power of cloud-based technologies like the Anaplan platform and its retail-specific applications.
To read more about these strategies for retail planning success (and more), download the full white paper.
| | |
| --- | --- |
| 5 strategies for retail planning success | |