Anaplan Expands its Presence in Minneapolis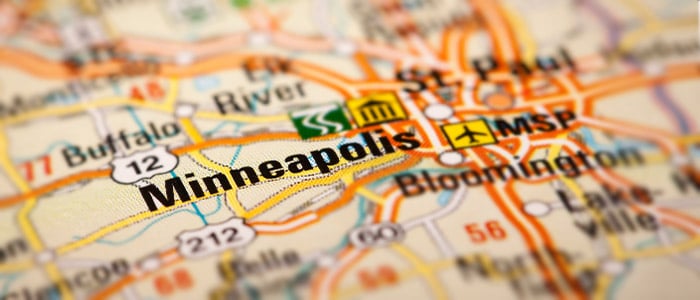 To accommodate our rapidly growing team, Anaplan recently moved into a new office in the North Loop district of Minneapolis. Fueled by a $100 million Series D funding round, it is safe to say we are in hyper-growth mode, and expanding our Midwest hub is a high priority.
The Midwest team had a modest start in 2012 as a team of two working from CoCo, a shared workspace housed in the Minneapolis Grain Exchange.  As our customer base in the region continued to expand, it became clear that our team needed to expand as well. We quickly grew to a team of ten, and our shared workspace was feeling the squeeze. There are currently 20 employees working out of Minneapolis, and our move to the North Loop couldn't have happened at a better time. Our growth shows no sign of stopping, and we plan on ending 2014 with more than 30 employees based in Minneapolis. This will give us a huge advantage as we continue to serve more and more companies in the region.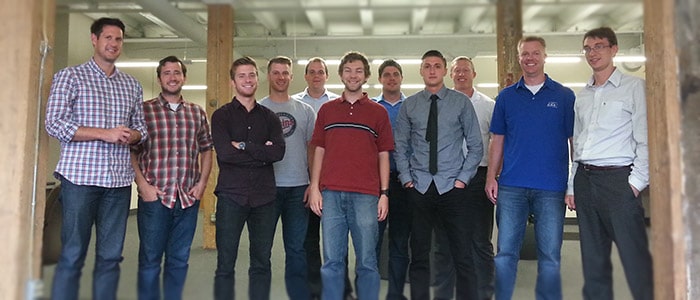 Anaplan has a unique connection to Minnesota. Many of the founders and current executives were involved with Adaytum, a Twin-Cities based budgeting and planning software bought by Cognos in 2002. Our new office in the North Loop places us among some of the Twin Cities' hottest companies, including software company Code 42 and digital ad agency Space 150. The location feels similar to that of our Global headquarters and with good reason: CEO Fred Laluyaux wanted to find an area in Minneapolis that had a similar vibe of the Anaplan HQ in San Francisco's SoMa neighborhood. Fred and I looked at a number of locations and found a fit in the North Loop.  The objective? Fill it with amazing talent and develop a culture that is consistent with our high growth brand.
The Minneapolis office is now home to a growing number of teams, including Apps, Consulting, Inside and Pre-Sales, and Global Training and Enablement.  Moving into our new office means more room to grow, and we are excited to welcome more Anaplanners to the team.
Interested in working at Anaplan? Visit our careers page to view a list of our current openings.
Learn more about Anaplan and explore the future of planning