Anaplan implementation tips: What to consider when moving off spreadsheets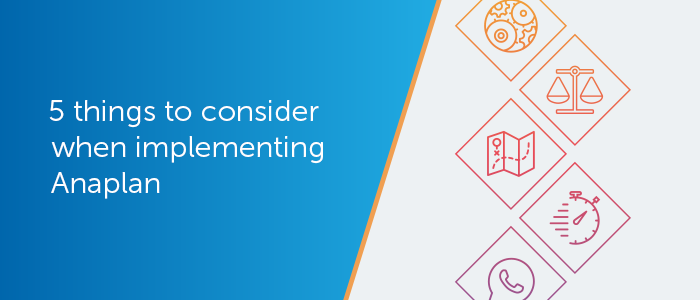 You've spent hours, days, and weeks (maybe months) pulling data from siloed point solutions into massive spreadsheets, hoping to consolidate and analyze the data holistically. But the reality is that this task quickly becomes a black hole for issues like spreadsheet version control, data inconsistencies, long processing times, and, of course, data security.
Regardless of which department or business unit you are attempting to plan for—whether it's planning for marketing spend, sales performance, workforce optimization, or supply chain management—it should not be a siloed activity. For example, supply chain must work with sales to sell products, marketing must efficiently spend their budget to support sales goals, and HR must know the growth strategy for each department.
But the reality is that we often see departments planning in silos and then passing these plans to finance to consolidate and roll up to a corporate-level plan. This is likely done in many massive spreadsheets—and it is a highly inefficient process.
Leading enterprise organizations are turning to Anaplan to streamline the planning process to enable transparency across all departments, and make advanced decisions through accurate and timely data. Unlike many point solutions or legacy systems, Anaplan has two unique benefits: (1) It is a platform that can integrate all department-level data into a single place, enhancing collaboration and transparency; and (2) it provides business users with control and ownership over their data without being dependent on IT.
Considering implementing Anaplan? Read these five best practices to Anaplan readiness and discover how you can implementation Anaplan in a matter of weeks—not months or years.