Anaplan recognized in Constellation Research ShortList™ for Cloud-Based Planning Platforms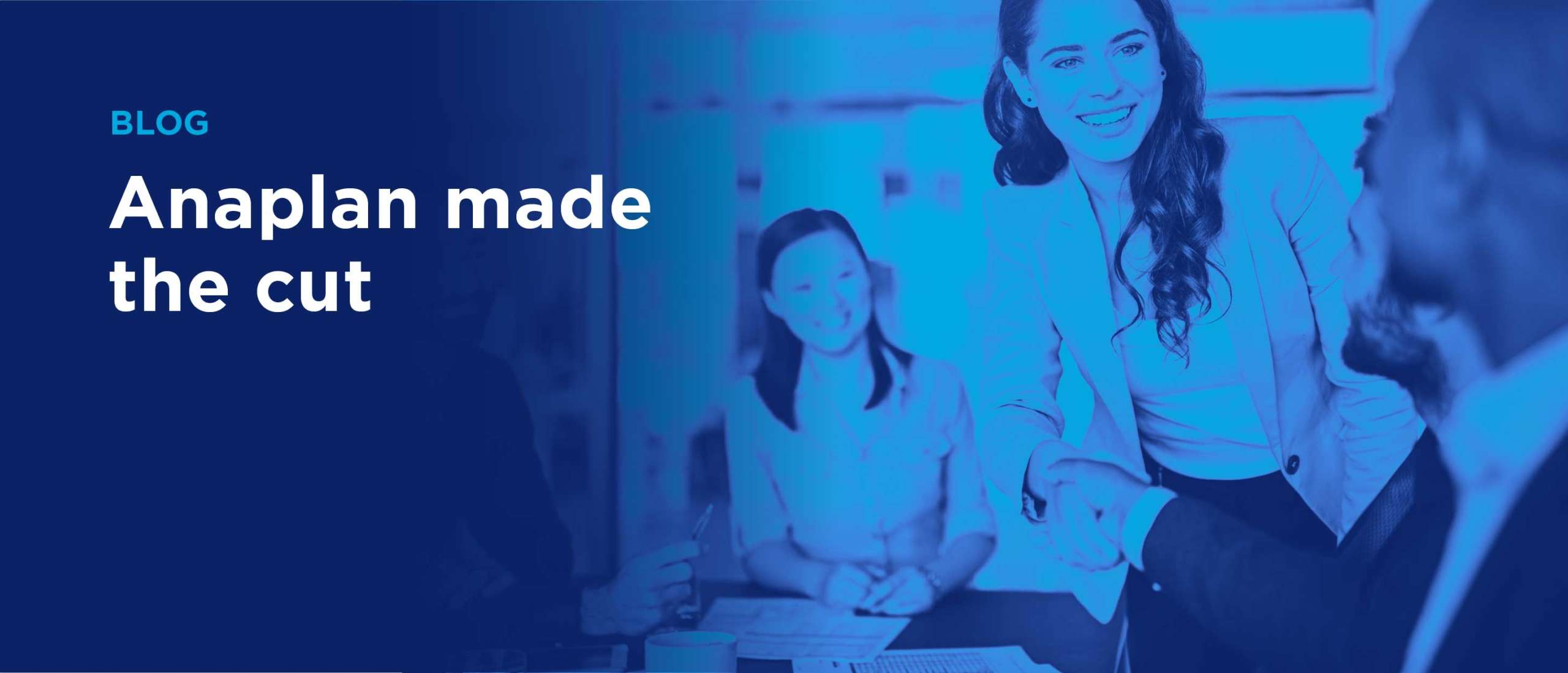 Today's business environments are increasingly complex. Due to market swings, economic uncertainty, and continued competition across industries, organizations are leaning on technology advancements to deliver transformation, drive growth, and take advantage of disruption. Enter Connected Planning. Anaplan's cloud-native platform for Connected Planning helps to arm business leaders with the insights, agility and confidence needed to make impactful decisions that propel business forward amid any market conditions.
That's why Anaplan is honored to be named to the Constellation ShortList™ for Cloud-Based Planning Platforms for Q1 2020. Our vision for Connected Planning is shaped by our global customers and partners, who leverage Anaplan to make planning more flexible, agile and collaborative, so decision makers can confidently turn on a dime and transform uncertainty into a competitive advantage.
How Anaplan delivers
To articulate Anaplan's Connected Planning vision, we've broken down the criteria Constellation considered in determining its Cloud-Based Planning Platforms ShortList and have outlined Anaplan's unique capabilities—from easy-to-use, on-the-go interfaces to rich data and actionable insights:
Rapid deployment and configuration of multi-tenant services. Anaplan is a cloud-native platform and allows multiple tenants across the enterprise to set up new planning instances within hours rather than days or weeks.
Agile budgeting, planning, and forecasting capabilities. The pace of change in markets and industries around the globe is staggering. Enterprise leaders need to connect their financial and operational plans simply to keep up. Anaplan is built to support them. Our in-memory calculations are among the fastest in the industry, allowing Anaplan customers to create or change plans in real-time.
Flexible modeling capabilities. Anaplan allows for multiple user roles and enables users to build and connect models without coding knowledge. Models are elastic and built to align to your unique business processes rather than forcing you to adapt to a one-size-fits-all application. Models can quickly and easily adjust and scale to changing organizational structures, product hierarchies, and market conditions.
Support for operational planning in areas such as sales and human resources. Anaplan enables self-service modeling and supports use cases in finance, supply chain, sales, workforce, marketing, and more.
Rich data analysis and reporting tools. Anaplan provides an intuitive and interactive interface to measure and monitor business performance for viewers and decision-makers with no separation of planning, performance reporting, and dashboarding. Embedded statistical modeling capabilities allow financial analysts to create reliable baseline forecasts directly from historical data without a third-party tool.
Modern, intuitive interfaces. Anaplan's new UX and mobile app deliver an intuitive, personalized experience that facilitates collaboration and accelerates decision-making. Multi-device accessibility simplifies planning from desktop to tablet to mobile, increases productivity, and provides users with direct access to their most important information.
As Constellation notes, "planning platforms bring vital 'what-if' analysis capabilities for dealing with rapid growth, fast-changing business conditions or the development of new products/business models." In a global market where change is the only constant, we couldn't agree more. Intelligent, collaborative, and executed with precision, Anaplan's Connected Planning platform connects the entire organization in order to increase productivity and break down siloed decision-making so leaders can make confident decisions that help their organizations thrive in 2020 and beyond.
Anaplan is proud to be named to the Constellation ShortList™ for Cloud-Based Planning Platforms for Q1 2020, and we look forward to the opportunities ahead to deliver value and drive transformation through Connected Planning.