Anaplan's MBA interns graduate to power the future of Connected Planning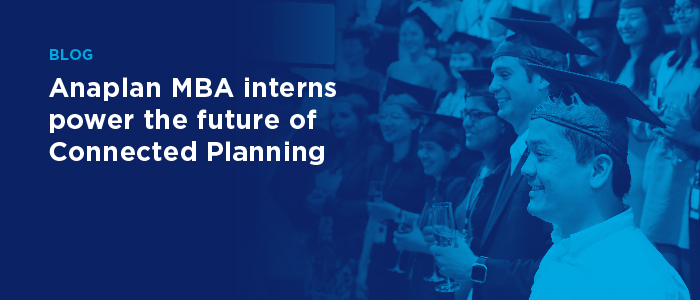 This week marked the conclusion of Anaplan's inaugural MBA Internship program, which trained top graduates from across the country at our downtown Minneapolis office during a three-month program. Our latest investment in the future of Connected Planning shaped graduates as the next generation of business planning experts for roles at Anaplan, its partners, and its enterprise customers.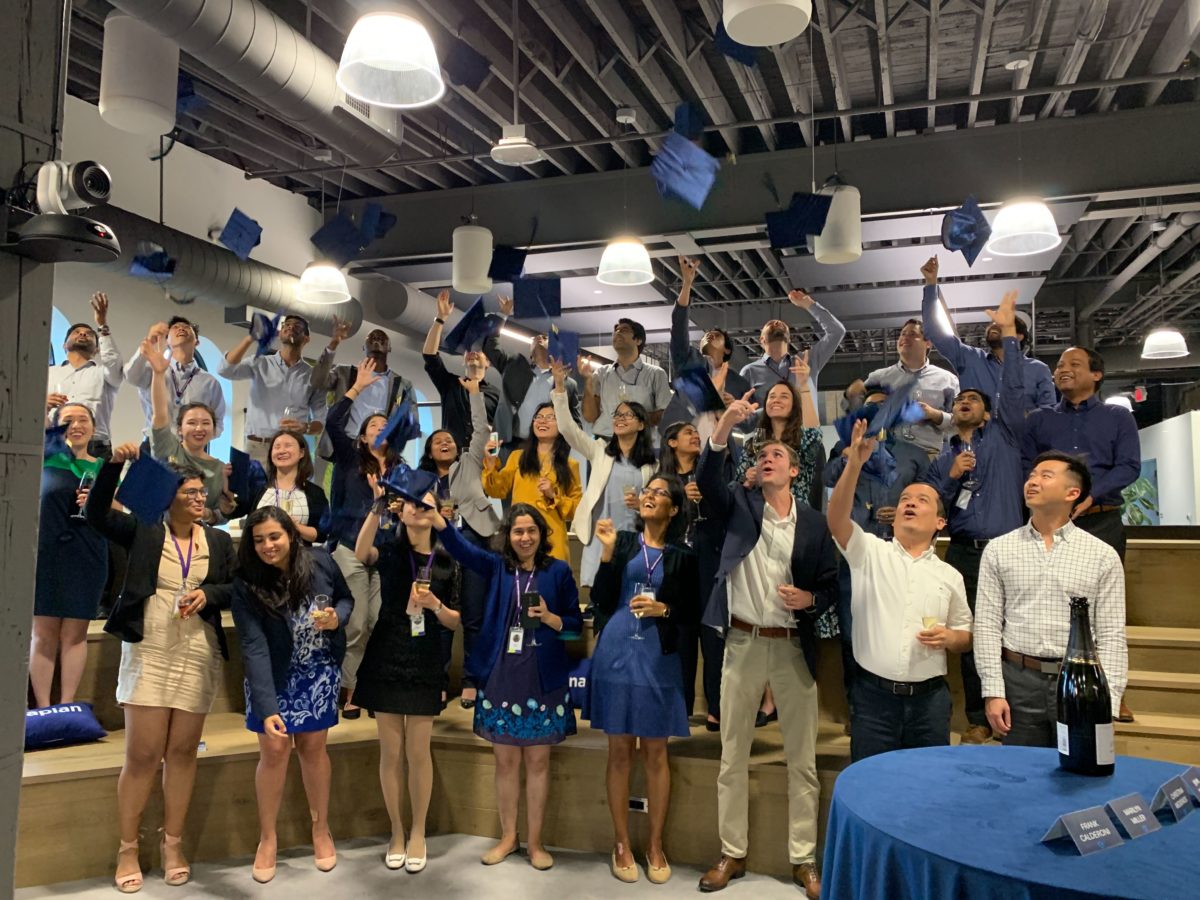 The goal of the MBA internship program was threefold, as Anaplan sought to:
Seed the next generation of Master Anaplanners (for Anaplan, it's partners and customers)
Provide interns with channels to real employment opportunities following the completion of the program
Further engage colleges and universities that recognize the value of Anaplan's platform.
Earlier this summer, with over 300+ applicants from 13 countries, Anaplan brought aboard 32 MBA interns to participate in a rigorous 11-week training and executive mentoring program. Hand-selected interns worked on a team to advise, design, and develop Anaplan models based on relevant industry use cases. Upon completion of the program, interns presented their models to a panel comprised of the Anaplan executive team. If their model(s) met the stated criteria, they took the first step towards becoming certified Master Anaplanners—a certification that is in high-demand in today's job market.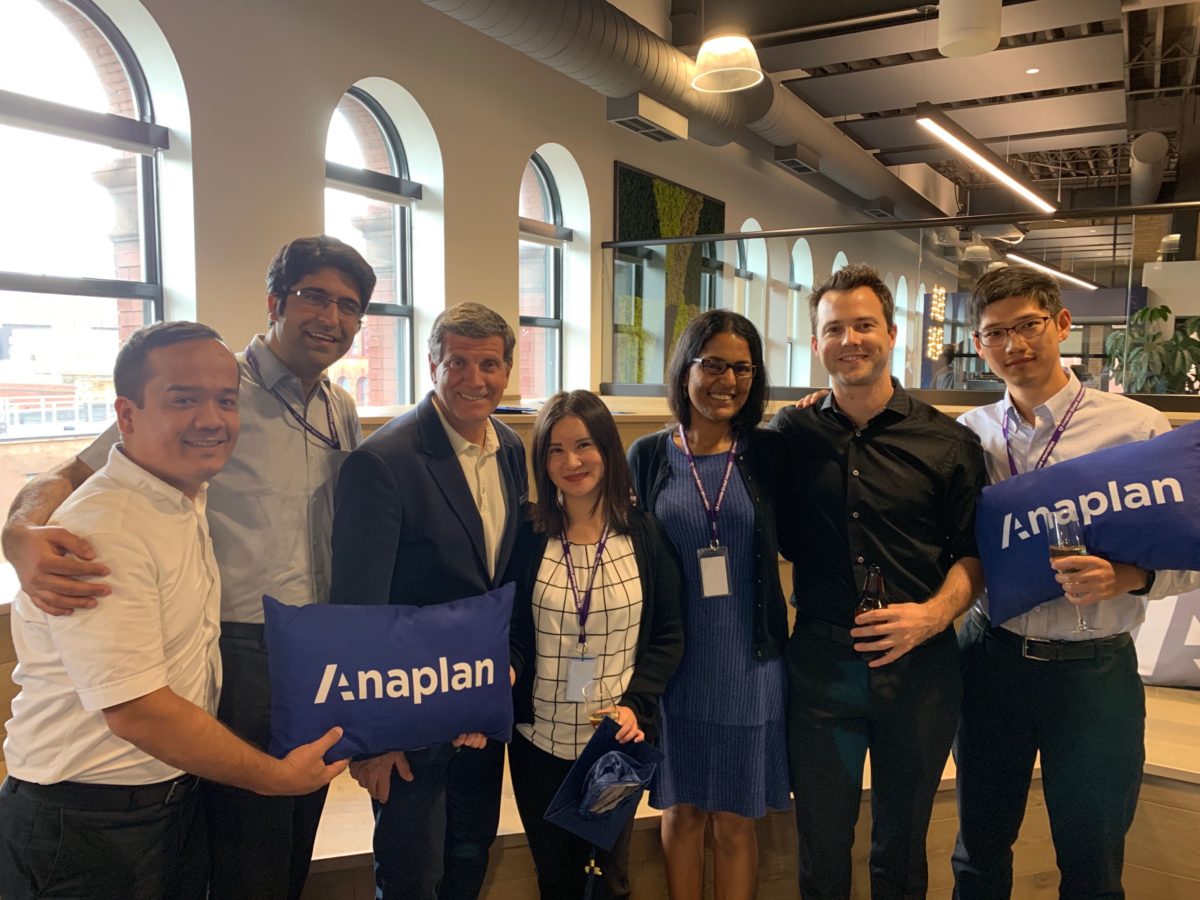 "Advanced technologies continue to transform industries around the world, but human talent is still the top asset for companies worldwide," said Marilyn Miller, Chief People Officer, Anaplan. "The right training for the future workforce is more critical than ever, and the Anaplan MBA Internship Program will create a pool of future-ready talent by certifying Anaplanners who can help companies compete and win in the Digital Economy."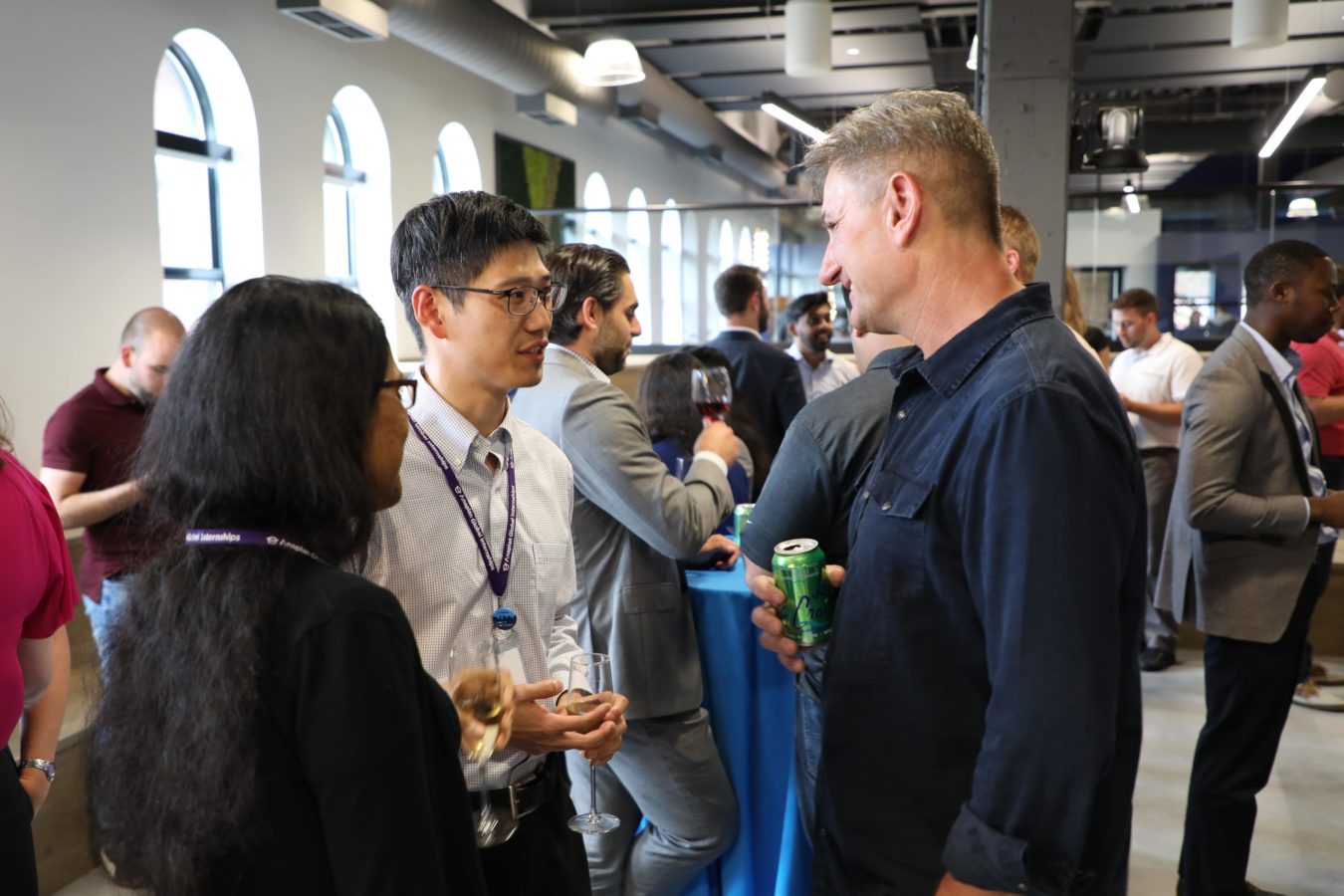 On Tuesday evening, Anaplan Chairman and CEO, Frank Calderoni, and other members of the Executive Leadership Team raised their glasses for a champagne toast dedicated to the interns' accomplishments, whereupon Anaplan employees and the interns participated in a graduation ceremony.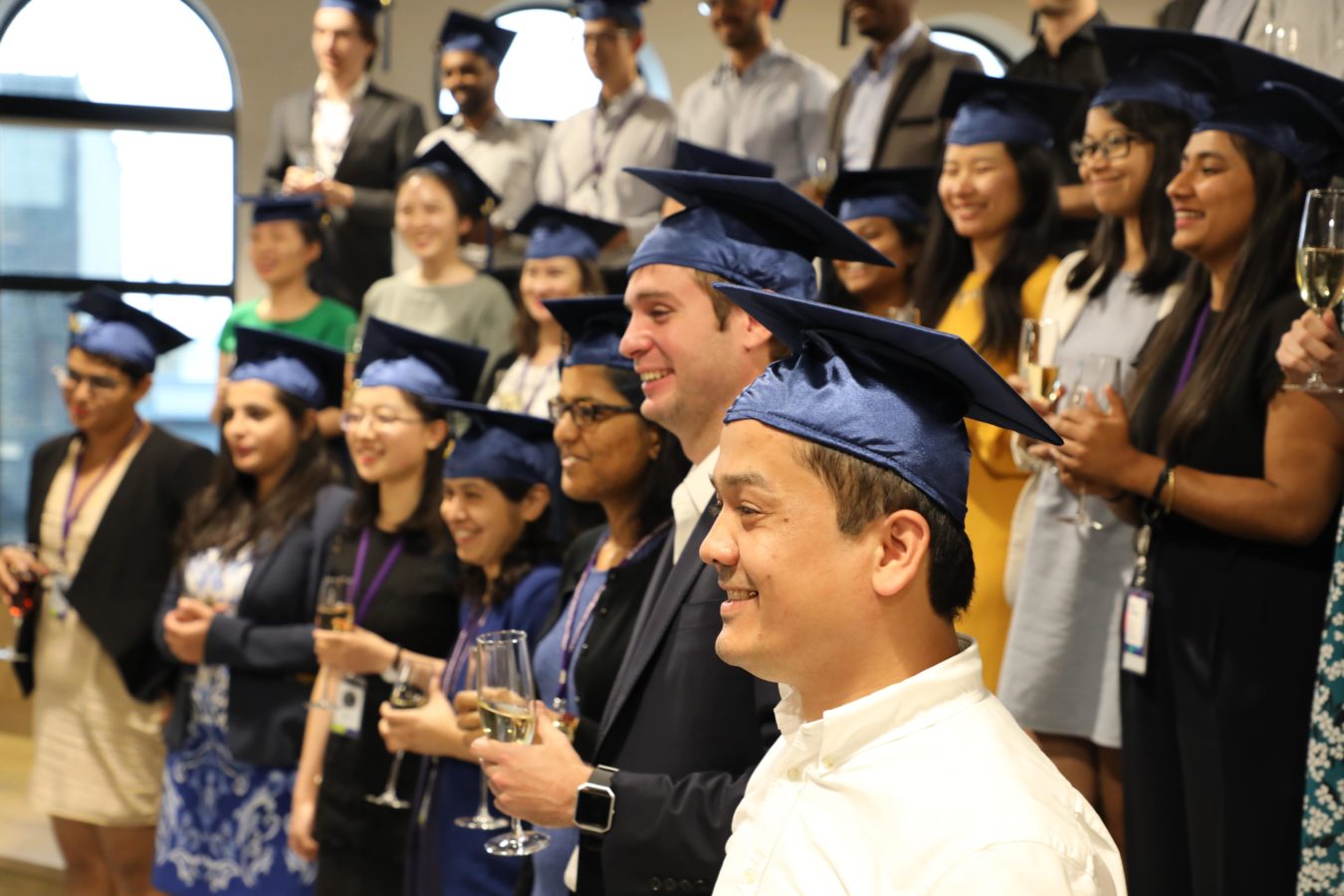 Given the success of this year's program, we plan on scaling the internship program and curricula to our global offices in 2020. To learn more about the program, email interns@anaplan.com.