COVID-19 and the workforce: The marathon no one signed up for but everyone is running
2020 felt like the start of any other year, and now we wish it was literally ANY OTHER year. I am a runner, a social runner (it always feels shorter when you run with friends). As I look back and reflect, this year reminds me of finding yourself in the middle of a race where you didn't pay much attention to the distance when you registered; now you've started and have no choice but to run to the finish. Indulge me in my analogy…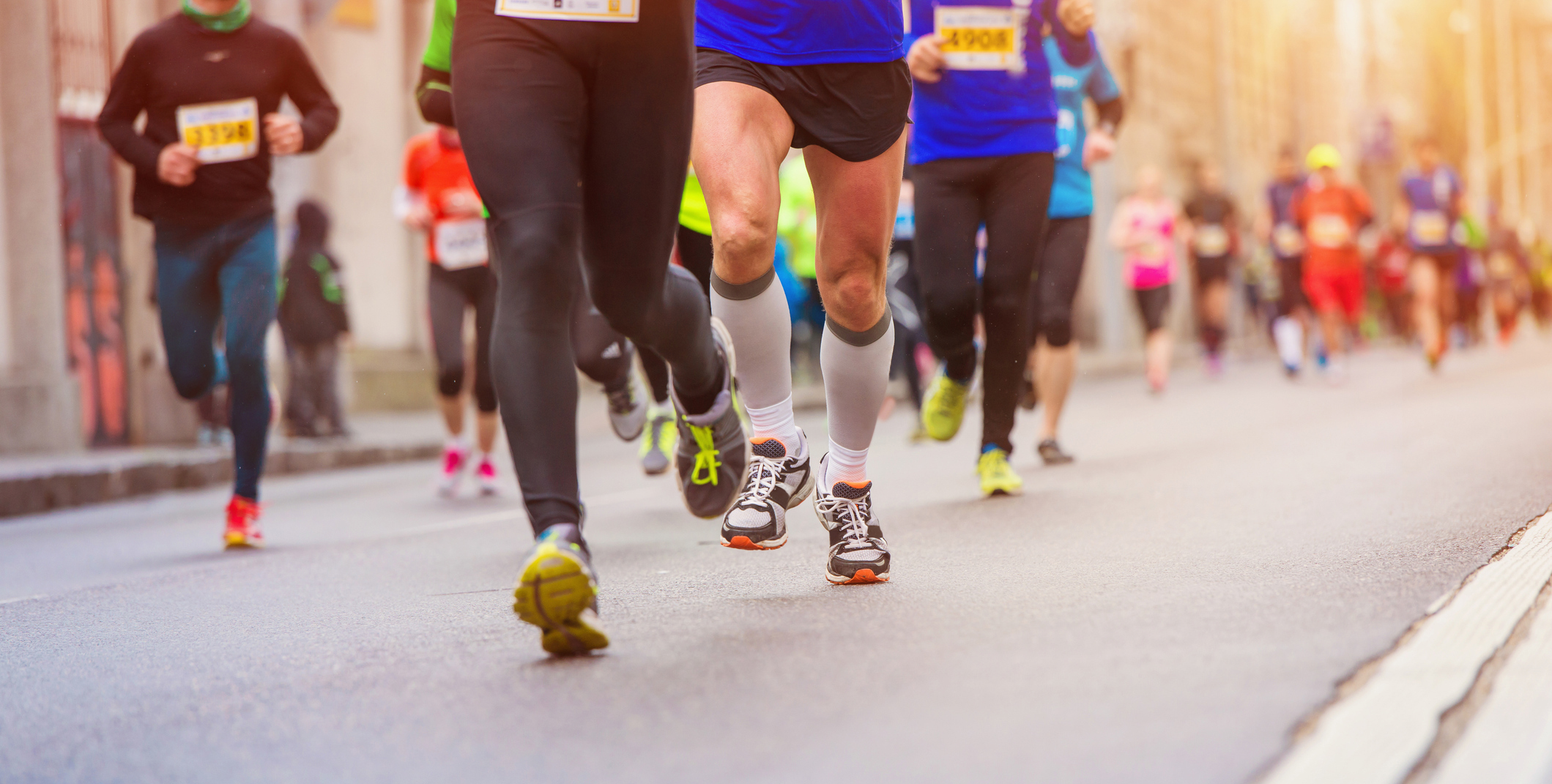 The race starts with the excitement of a regular 5k; it's achievable, one you could set goals for (maybe your first run, maybe a personal record, or to place in your category), no special preparation needed. Very quickly, you understand that this is not a 5k and the finish line is at least 2–3 months out. But the field of runners is hopeful; we would adjust our cadence and conserve for the end. Mentally, we figured this was more like a 10k, something we could all do.
It is clear from the signs all around us that this is becoming a full marathon. Something none of us trained for or have the much-needed fuel to complete. We need a mental reset, time to take stock of how we feel (strong and ready for more, or depleted and in need of fuel), are we on pace (did we slow down, or are we ahead and at risk of burning out), and what's our plan to handle the unknown? Racing a distance you haven't trained for is very testing: will you hit a wall and overcome it, or will it have you dropping out?
Running is as much physical as it is mental—and we can liberally borrow from this activity to help us think through where we have come from, and prepare us for what we have ahead of us to navigate to a better world of work. Let's view the last few months through the lens of workforce planning, to gain an understanding of why our work may never be the same:
The initial reaction was wait and see for some; many were still hopeful that this would be contained to "somewhere else" and we could continue on as "normal."
It was confirmed very quickly that the situation was only getting worse. Workplaces closed their doors. HR orchestrated the largest shift in the workforce around the world in days and weeks. Many jobs were put on hold or cut. Many barriers were removed and lessons were learned as our preconceptions defining "work" were taken down. There were also a few bold declarations made about the future of work.
It's become very clear that we are not over this and it isn't going away in the next months. The more we learn about COVID-19, the less clear our paths forward as companies becomes. Those quick returns to "normal" with a vaccine look less clear. But they give us the opportunity to do the hard work we need to, to re-invent our work in ways that are sustainable, engaging, and equitable.
We are still grounded in the reality of business and the co-dependence between workers and revenue. But there is plenty of room to look for inefficiencies to remove, learnings about what is truly business-critical and impactful, and how, as people, we need to find joy in what we do, and a new kind of balance between work and personal lives. HR has a huge job ahead and we all need to lean in.
Let's try to lay this out in bite sized pieces. We can think of it in three phases.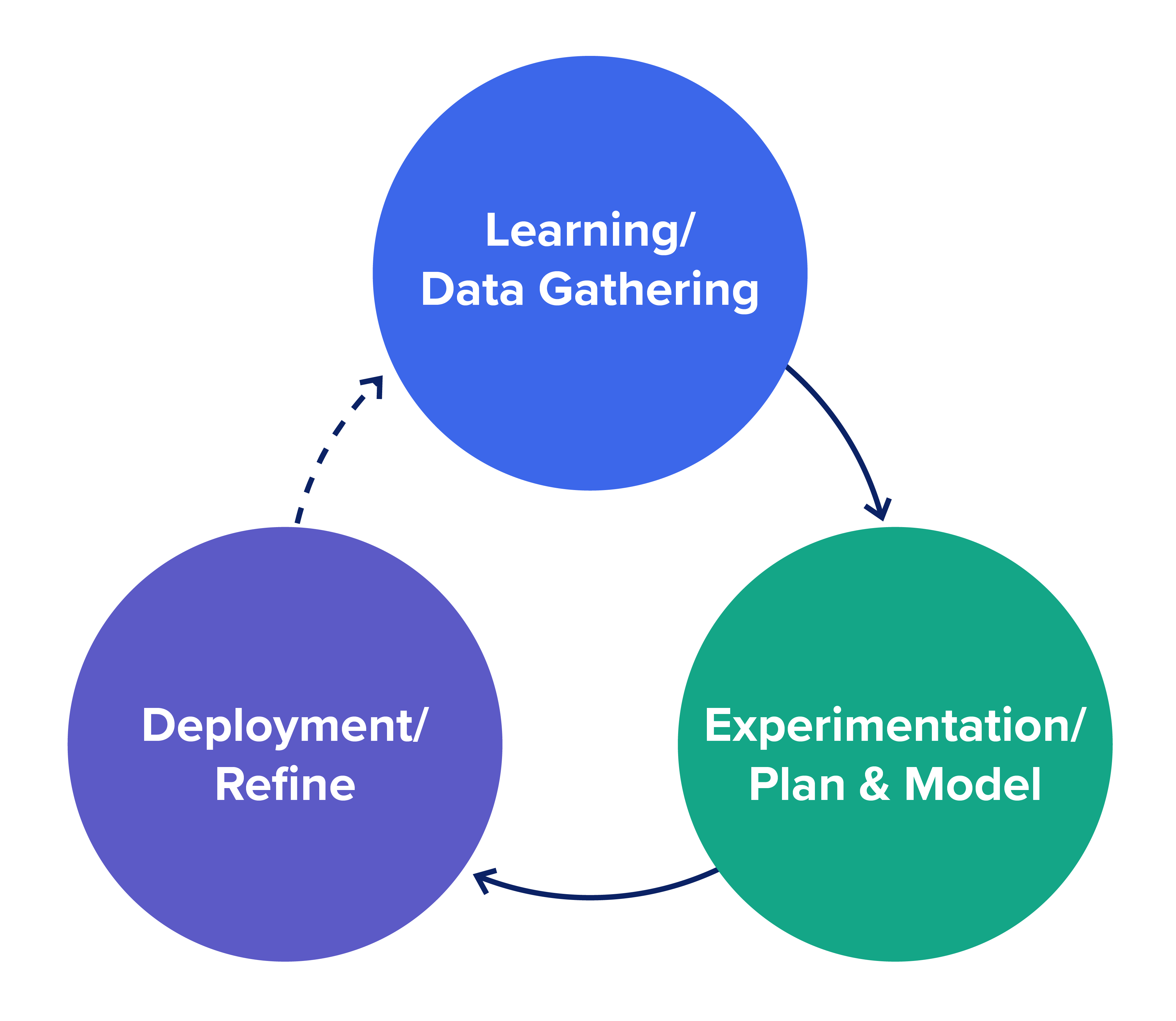 Phase 1: Learning and data gathering
This is happening now. We have already made the shift for many workers to be remote. We have heard various anecdotes—and often are living them ourselves—regarding productivity and engagement. We are becoming aware that there are skill gaps that require additional and immediate support and training, ranging from digital skills to remote employee engagement and management.
This is also the time we need to be purposeful about new data that we need to collect to help educate us about what might or might not need to change in the near future. Knowing how you measure productivity today and the changes in it are important as you begin to think about unpacking what is really meaningful and how well it delivers what you need.
Being thrust into remote work has forced us to think about what we've always done versus what actually matters. Ensure that you are appealing to the employees who do the work; they are your greatest asset to change and engagement.
Phase 2: Experimentation-Plan and model
Next comes the "how do we get there," which means applying those learnings from phase 1. The ability to develop workforce plans that are flexible, agile, and updated in real time cannot be trivialized.
As we learn and re-frame our perspectives about what is critical for a role or a function in our business, we need to create a model for what success might look like.
How has the demand changed?
What skills and capabilities have changed?
Where and how do we recruit for those changes or new requirements?
What has changed in terms of talent supply?
What are the downstream implications for activities like compensation management and succession planning?
We must be deliberate about our planning; spreadsheets and traditional, siloed workforce planning systems will not suffice as they are overly simple and rigid. We must capture and prioritize key and critical roles, and we need a scalable and agile solution to connect existing data with data from new sources and have the flexibility to model and plan our options and possible situations to be better prepared.
Phase 3: Deployment and refining
Execute on the plans and be transparent about what you're changing and why. Roll out those that makes sense and measure the impact of the changes. Gather feedback. Monitor changes in your productivity, your engagement, attrition, and recruitment process. Be ready to revise and refine.
HR is at an important fork in the road in how it brings value to the business. One way leads to an unknown and new world of work; the other, well, sometimes those roads are like taking the wrong turn at a race—you may get there in the end, but it will take you many more miles and if you're lucky, you might reach the finish before they take down the sign and finish line.
Please join us at CPX for our HR Agile workforce planning: Delivering the new world of work session on September 22 where I will be joined by Marilyn Miller, Anaplan's Chief People Officer, and Julian Mauhart, Partner, Deloitte Consulting GmbH from Deloitte's Human Capital Practice. In this session, we will discuss the forces of change we are all facing today, the science behind work, implications of remote work and productivity, and we will provide a practical perspective on how you can move forward.