COVID uncovered retail's cracks: Lessons learned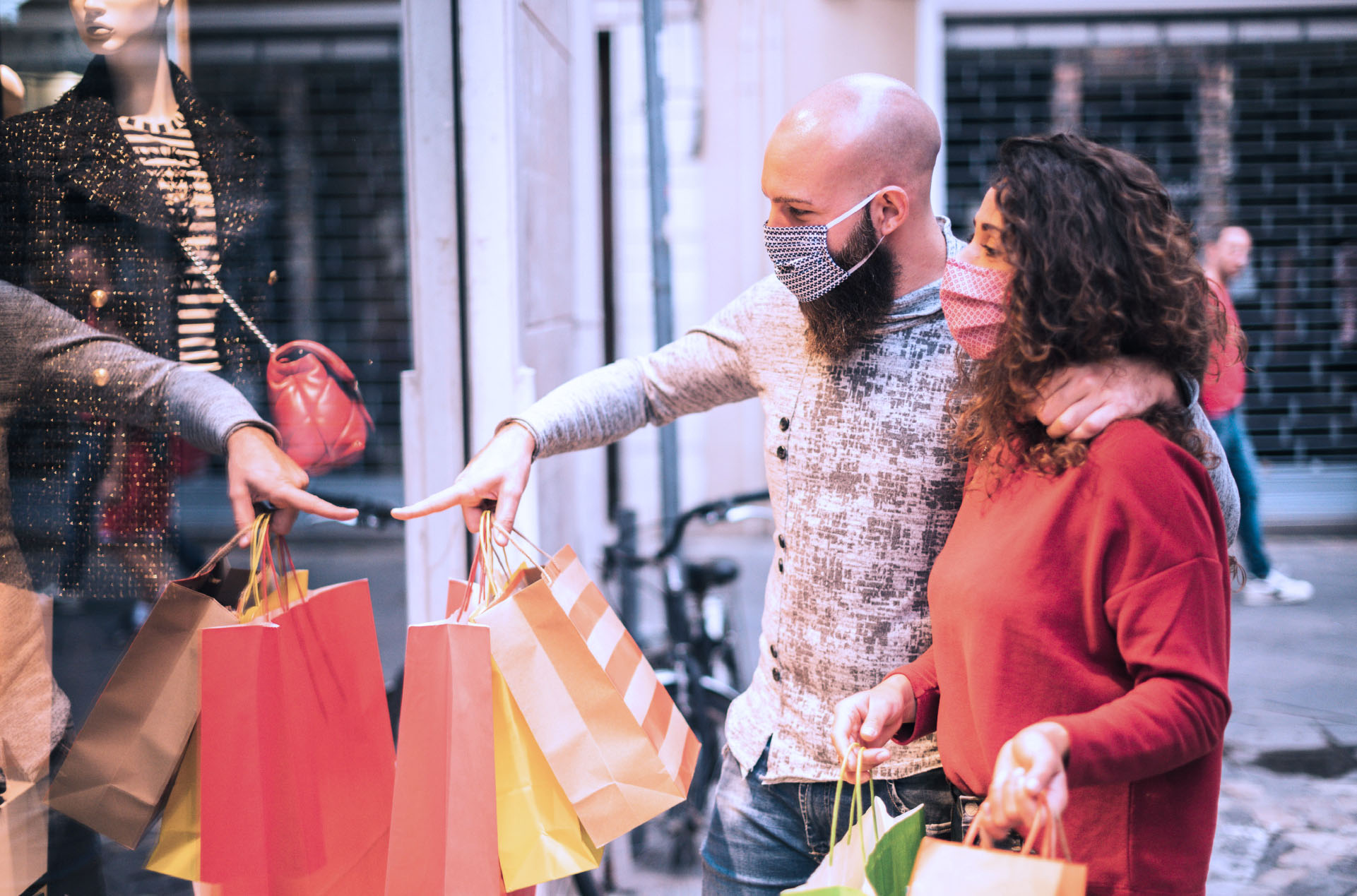 COVID-19 alone did not create the challenges retailers are facing. Instead, it laid bare and exacerbated some long-simmering problems – which won't simply vanish when things get "back to normal." However, there is a silver lining.
A recent survey by McKinsey and Company found that 71 percent of retail executives agree that changes brought about by COVID-19 will be one of the biggest opportunities for growth in the industry. For those looking to revive retail, here are five lessons to draw from the challenges of 2020:
1. Challenge your implicit assumptions. If the coronavirus has taught us anything, it's that conditions can change overnight and that every assumption can be tested.
For example, here's an implicit assumption that the retail industry has taken for granted for far too long: Logistics will rise to meet demand. True, logistics did mostly keep up as Amazon continued to push the envelope on shipping speeds and Black Fridays gave ground to Cyber Mondays, or as the early shocks of the pandemic shifted more buying to e-commerce channels.
That perception of resilience changed in the 2020 holiday season when the big shipping companies didn't have enough capacity to accommodate e-commerce demand, and many retailers were left scrambling to adapt.
The lesson here? In an unpredictable environment, it pays to challenge every assumption, no matter how deeply held.
2. Always have a Plan B (and C and D…). In a business where the only constant right now is change, a static annual plan is a relic of the past. Retailers need to be thinking in terms of multiple possible scenarios. They need new models that meld real-time event data with sophisticated analytics capable of delivering nuanced insights that empower decision-makers to continually adjust and recalibrate their strategies – on a dime, if necessary.
For example, how do you plan to absorb unexpected swings in demand or supply? Can you quickly move inventory between channels? What happens if one of your logistics suppliers can't deliver? Building resilience and agility into your business requires as much flexibility and transparency as possible across your supply chain network, planning processes, and information systems.
3. Customer relationships are more important than ever. Here's the unvarnished truth: Businesses are still going to have to respond to events that turn even the most flexible and agile plans on their head. And when that happens, managing customer expectations is key. In fact, completely broken plans should be one of the (many) scenarios that retailers should have a backup plan for.
What will you do when, for example, you can't deliver as expected? How about having customer support and agile workforce plans to deal with calls and emails about orders' status? How about having a plan to turn off/adjust automated promotional emails that may no longer be relevant or, worse, irritating in light of an unexpected event?
Building trust is a big part of the customer relationship, and handling service issues is a great opportunity to build trust with your customers.
4. Manage demand first, supply second. Traditionally, retail has been a "calendar-centric" business, focusing on seasonal demand touchstones like Black Friday. But the 2020 holiday season deepened the cracks that have been fracturing this model for years now. With e-commerce demand at an all-time high, logistics had a tough time keeping up on the supply side, slowing delivery times to such an extent that many customers who ordered after and even on Black Friday were left without their packages by December 25.
Smart retailers thought ahead and adjusted their pricing and promotional strategies to spread out demand, some offering discounts as early as November 1. Incentives like service add-ons and early "buy now/pick up later" discounts are ways to mitigate potential inventory and logistics issues during seasonal buying peaks. They also offer more opportunities to personalize relationships with customers that help differentiate their brand from the competition.
5. It's an omnichannel world now. Finally, COVID-19 merely accelerated the movement to omnichannel shopping that was already happening because busy consumers appreciated the convenience. And serving an omnichannel customer base demands a consolidated view of inventory in both warehouses and stores, flexible workforce planning to support sudden shifts in demand and capacity, and an ability to capture and synthesize real-time data across all channels.
Retailers that aren't aggressively working to close visibility gaps and logistical bottlenecks between their channels will get left behind. For those that can efficiently serve their customers, regardless of when, how, and where they shop, opportunity awaits.
For more detailed guidance on how to thrive in the retail industry despite the rapid change, look at our white paper, 5 strategies for retail planning success.