Developing the rising stars of Connected Supply Chain Planning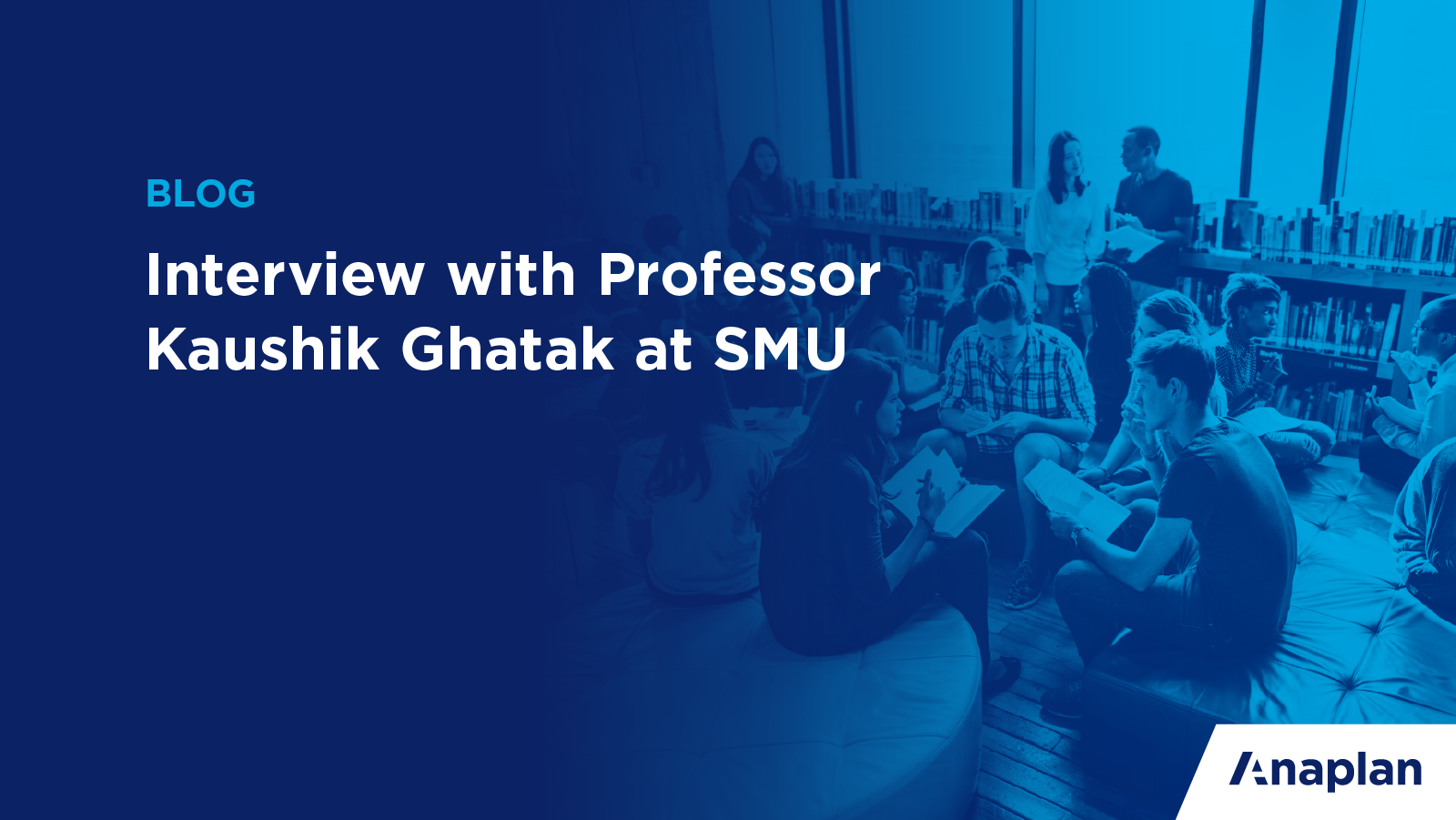 At Singapore Management University (SMU), Anaplan is becoming part of the curriculum. Starting in 2019, Adjuct Professor Dr. Kaushik Ghatak will use the Anaplan platform and Connected Planning principles to bring to life the theoretical learnings of sales and operations (S&OP) planning. And at this year's Hub Comes to You Singapore, Dr. Ghatak's students also competed in an Anaplan-issued supply chain hackathon challenge to deliver a working solution to solve William Grant & Son's demand planning challenges.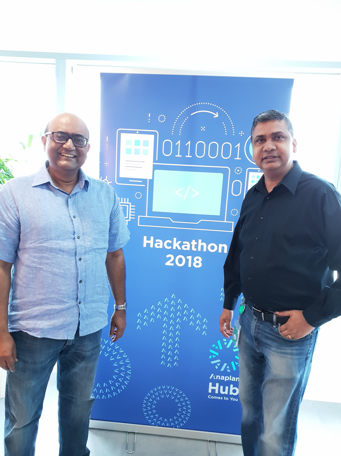 After the event, we had a chance to speak with Dr. Ghatak as he shared his vision for next-generation S&OP in higher education, and how he sees Anaplan fitting into the mix.
When did you discover Anaplan, and what do you find compelling about the Connected Planning platform?
I discovered Anaplan three years ago and started to understand what the platform was all about. What I like about Anaplan is that it's all about planning and the future. It is quite a user-friendly planning tool that is easy to adapt to. Planning itself is a very diverse concept. There are differences between planning at the business level and planning at the functional level—then you have to take into consideration the long-term, intermediate, and short-term plans of an organization. Finally, the important task is to get these plans talk to each other.
The Anaplan Connected Planning platform helps companies solve the problems of planning across the dimensions of temporality, functionality, and geography. After taking a good look at Anaplan, I felt that these three dimensions: time, geography, and business function were natively integrated into the platform.
Why do you want your students to work with Anaplan?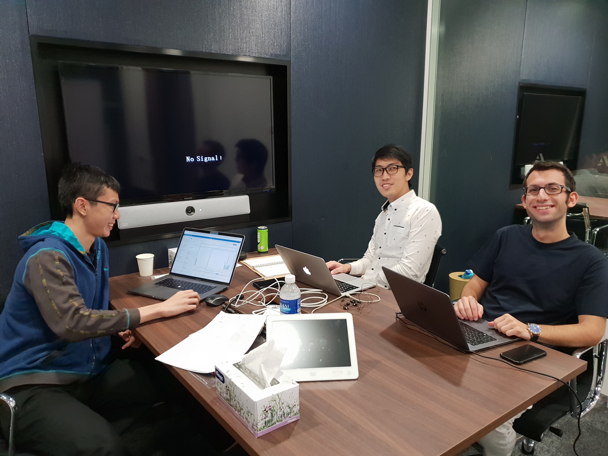 To understand business planning, one needs to actually do it. I want to make sure my students understand that different functions within an organization are interconnected. A common challenge in an organization is that sales is thinking differently than manufacturing, which is thinking differently than procurement, which itself is thinking differently from supply chain. It's a concept that people understand but, in order to really feel the risk of misalignment and to really see the benefits of aligned planning, one needs to experience it through a tool that is connected across these functions. In years past, I used Excel for my courses but I found it to be very restrictive. The multidimensional and connected capabilities of the Anaplan platform can remove these restrictions and demonstrate in real time the true importance of the theory we discuss in the classroom.
What would be a measure of success for the S&OP course?
I don't expect the students to become Anaplan model builders overnight; but I would like them to experience being in the shoes of planners in demand planning, supply planning, or S&OP. This is an experience that is difficult to simulate without a platform like Anaplan.
The measure of success will come if they can clearly demonstrate the value of sales and operations planning by understanding the concept of S&OP process framework and also be able to apply the planning concept for simulated real-life case examples.
How important is S&OP to finance?
Finance is an integral part of the S&OP process framework, hence it cannot be viewed in isolation. S&OP is the tactical planning process that integrates an annual business plan with operational plans. Any unit-level operational plan has to be translated into its corresponding financial impact, to understand how such operational plans will help in achieving an organization's financial targets. S&OP does just that.
To learn more about Dr. Ghatak's Connected Planning journey, follow him on LinkedIn or read our recent recap blog on the Hub Comes to You Singapore hackathon. Curious how you can incorporate Anaplan into your university's curriculum? Learn more about Anaplan's University Connect program.
| | |
| --- | --- |
| Help students become better prepared for today's careers | Learn more |