That's a wrap on DigitalCPX! See our favorite moments from week two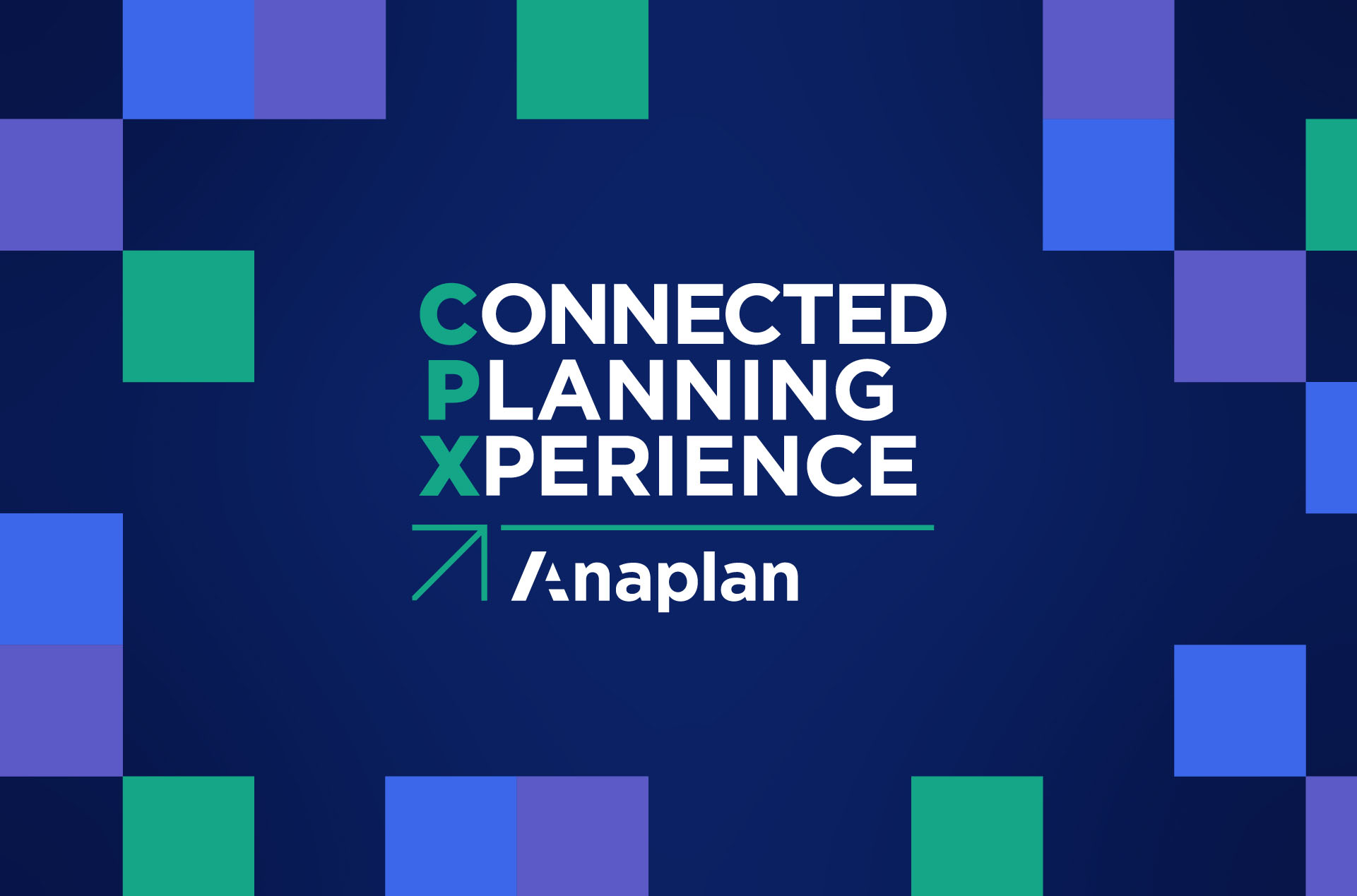 And just like that, we've officially wrapped DigitalCPX 2020! We had a blast working with our customers, partners, and community to make this event a success and are grateful to all involved.
Our second week of DigitalCPX included thought-provoking keynotes, insightful conversations with our solutions leads and customers, and the announcement of new technology and go-to-market partnership with Google Cloud! We also shared even more on-demand sessions, meetups, and training opportunities. If you missed DigitalCPX in real time, don't worry! Content will be available for replay at www.anaplan.com/cpx.
In the meantime, here are a few of our favorite moments from week 2:
"We've always been big believers that planning cycles have to be rapid … I don't think there's another option now."—Tiger Tyagarajan, Genpact
As businesses respond to epic shifts—like COVID-19—they can become stronger companies. To explore today's possibilities for growth, Anaplan CEO Frank Calderoni spoke with visionary leaders from CPG, consulting, and technology companies in a CXO Roundtable entitled "Turn Change into Advantage."
"Our vision at Anaplan is to push planning to the edges of the organization rather than it be just a centrally controlled function."—Dave Tharp, Anaplan
In "Unlocking Value in a Digital Transformation," the VP of Anaplan's Global Partner Organization spoke with top thinkers in telecom and corporate performance management about the key accelerators of successful transformation and the potential stumbling blocks that might derail projects.
"You need to go big to push people to think aggressively enough. That's the path to achieving true transformative change."—Junaid Ahmed, Applied Materials
Companies can transform their finance departments, but can finance transform the organization? The answer is yes, and several experts explored strategies in "The Path to Agile Finance" with Anaplan's Sara Baxter-Orr.
"Something significant: Acceleration from weekly, monthly planning and operational conversations to daily."—Christophe Bodin, Anaplan
In "Reinventing the Enterprise Despite Market Disruption," Christophe Bodin, Anaplan's Chief Customer Officer, joined with experts in CPG planning and business trends to look at the realities of orchestrating business performance amid market disruption.
"We've been given a chance to rethink, reimagine, and solve many of the problems and dissatisfiers that people had before the pandemic."—Marilyn Miller, Anaplan
Anaplan's Chief People Officer Marilyn Miller led a discussion on why this is an opportune time to reengineer businesses to be more people-centric and resilient in "Agile Workforce Planning: Delivering the New World of Work."
"Better data … is what's going to enable some more real-time and dynamic decision making in an uncertain environment."—Robert Crawford, Goodman Manufacturing
In "Driving Revenue Amid Market Uncertainty," Anaplan's Jason Loh spoke with Simmi Mehta, Principal at Deloitte; Robert Crawford, Finance Director at Goodman Manufacturing; and Becky Wagner, Director of Strategic Planning & Analytics at CDW, about how organizations have responded as traditional revenue sources became unreliable or disappeared entirely.
DigitalCPX content will continue to be available on Anaplan's website, so if you missed these sessions—or segments on supply chain intelligence, sales quota planning, trends and imperatives in the telecommunications industry, and other topics—visit www.anaplan.com/cpx to view them today.