Disparate or desperate? Transform the accuracy of your data and plans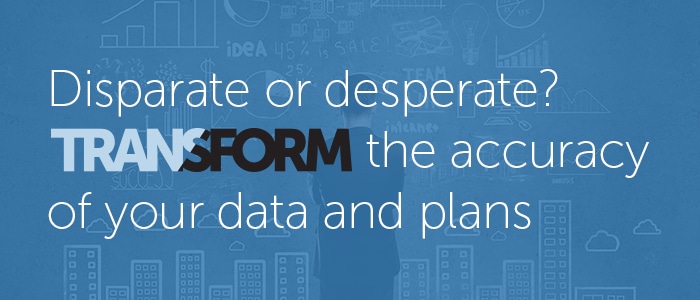 No matter the size of company or the industry, business transformation is inevitable. Shifting market trends and demands will require agility and the ability to plan in real-time. Only the quickest to adapt will thrive. This is especially true in the retail space.
As part of their business transformation initiative, one of Australia's largest retailers aimed to reduce costs and better deploy their resources in order to maximize customer satisfaction. The iconic company was looking for a wage modeling solution for a retail environment to help them to easily perform "what if" scenario calculations as well as easily importing and exporting data from the model.
Prior to this initiative, this retailer's planning efforts consisted of cumbersome spreadsheets, accessed by multiple users. The files were constantly referenced and edited, frequently resulting in multiple different versions with a number of errors. Adding to the complexity, one of the key planning spreadsheets had approximately 40 tabs. Adjusting calculations within these spreadsheets was a considerable challenge due to the number of formulas and poor layout of the content.
Using spreadsheets for planning didn't allow this retailer to adjust levers of their business planning by calculating scenarios. The wage model was not dynamic, real-time, nor able to handle complex variables. As a result, the company performed additional work to extract required information. Performing scenario calculations was complex and the spreadsheet templates not being dynamic added wasted time to these tasks. Creating a new wage model based on the company's business transformation strategy was going to be time consuming and expensive. Worst of all, it still would not address the issues of multiple users and multiple versions.
This retailer was looking for a dynamic, scalable, and user-friendly solution. Catering to all of their different store sizes, shapes, and locations, they wanted to build something that could later be shared as part of their strategy for "one way of rostering." With this strategy, the retailer aims to have consistency of scheduling across all locations.
Thanks to adopting Anaplan's collaborative planning and execution platform, this retailer will never have to deal with miscellaneous spreadsheets, disparate databases, and their associated unnecessary costs again. Additionally, Anaplan will empower one of Australia's largest retailers to:
Easily perform scenario calculations that impact the wage model
Review data/results at granular levers as well as aggregated levels
Manage multiple versions and users
Easily import/export data in and out of the platform
Reporting and analysis is now quicker and easier, thanks to easy access to real-time data at the company's fingertips.
What is your greatest challenge around business planning? Leave a comment and let us know. We can help.