Don't get left behind: A sales legacy is yours to create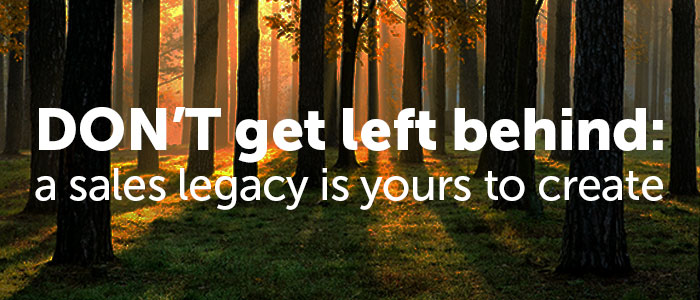 Resilient, tenacious, extremely confident, and never taking "no" for an answer. Sales people are a unique breed of their own.
As a sales leader, there's nothing better than watching my team come together to achieve a shared objective. Whether it's winning new business or rolling out a sales demo, celebrating the team's hard work and success in accomplishing that goal makes it all worthwhile.
At Anaplan, we're looking for leaders to join the sales team. We're looking for sales people that will come in as Account Executives and exhibit characteristics that demonstrate a track record of being a leader. We believe in investing in these people and putting them on a track where they are going to have myriad opportunities to get promoted. It's a great opportunity for people to come in, make their mark, and then move on up.
We may be a smaller company in size, but our logos tell another story. We have a massive addressable market. Joining a small, hyper-growth, and pre-IPO company at its early stage provides an opportunity to not only make your mark, but also catalyze your career growth and create your legacy. We're looking for winners that want to come win with us. Here are three reasons why you may want to pay attention.
Make your mark (don't be a minnow)
Working at a larger company, you are part of a multi-thousand person sales organization. You're part of a well-oiled machine. But at the end of the day, it's all about numbers. At Anaplan, you'll be a leader, reputable by your name—not a number. We're still developing our processes, so you'll have a hand in influencing our strategy and quickly moving up the ranks to take on more responsibility. You'll never feel like a minnow here. We have mountains to climb together and will rely on your expertise.
Catalyze your career growth with endless possibilities
As companies expand, it becomes increasingly difficult to grow top-line revenue by 40 percent, 50 percent, and 60 percent year-over-year. Larger companies need to squeeze more out of their people, hence why they're increasing their reps' quotas while shrinking their territories. At Anaplan, you'll start with a reasonable quota and receive a sufficient territory to enable overachievement. You'll catalyze your career growth from the get-go, with a great line of sight to actually make new money. What's more, you'll have visibility into how the quotas are calculated, which rarely occurs at larger companies. There is only transparency here. That's what we sell and what we believe in.
Create your legacy at a disruptive, winning company
We're hiring sales people that are going to help shape our go-to-market strategy. They go outside the box when approaching numerous use cases in different industries. Our sales people are building a valuable playbook that they can bring to their next job or career opportunity within Anaplan. We're looking for folks that do not want to be small contributors. Ultimately, our ideal sales people are those who want to lead a sales organization. They want to make a groundbreaking impact on a hyper-growth company where we haven't figured it all out yet.
Finally, we're looking for team players that will exceed their own objectives while adding value to the company. They will be able to provide mentorship, share best practices, and truly go the extra mile to help build and grow the company. They are extremely confident in their abilities, thus comfortable with their clients, and give back to the organization internally.
If this sounds like you, then let's talk. Your legacy is yours to create at Anaplan.
Learn more at our Facebook careers page.