Don't miss a thing! Interactive and on-demand content at DigitalCPX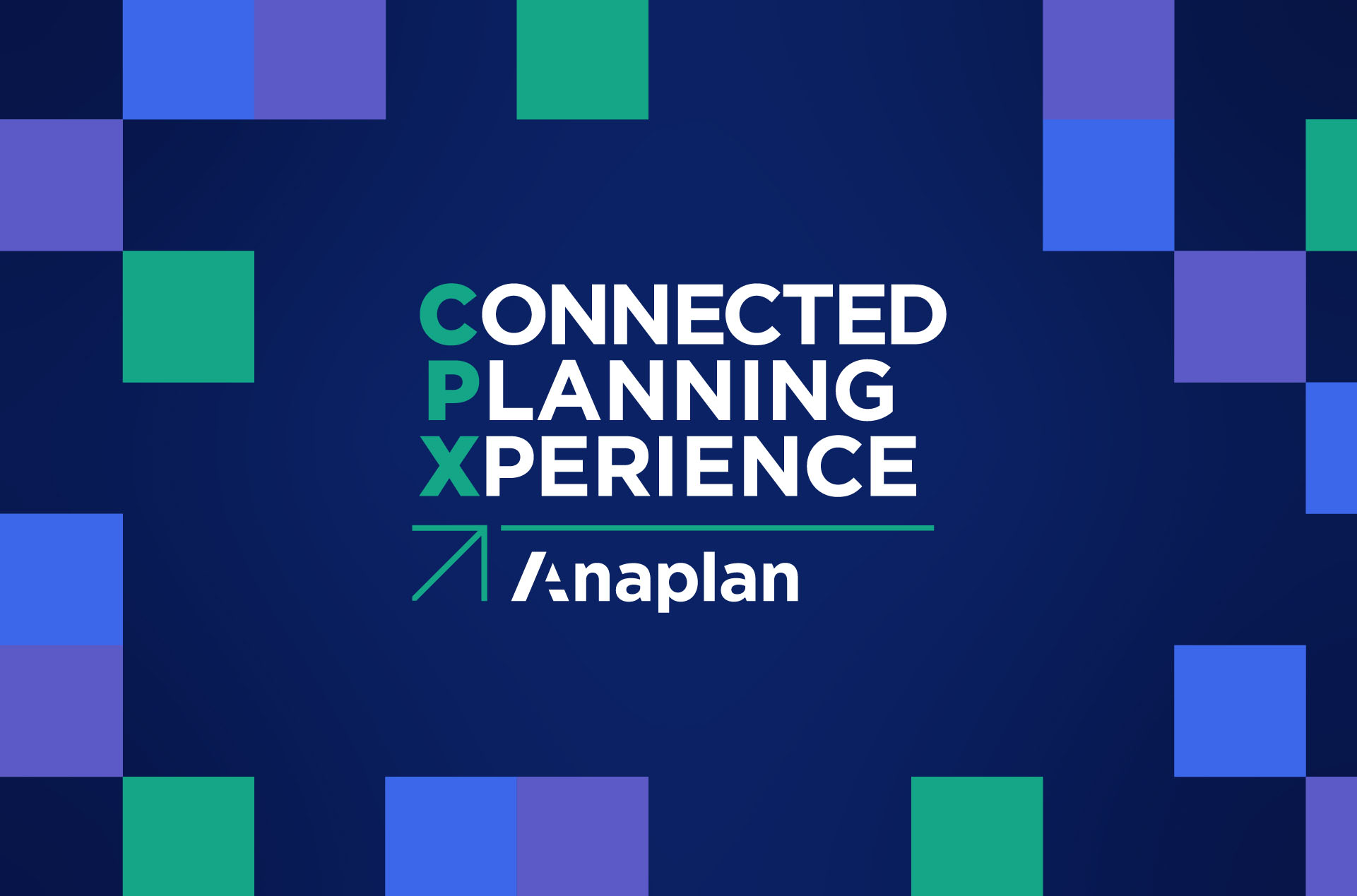 Have you ever gone to an event and found multiple sessions you want to attend are scheduled simultaneously? With DigitalCPX we've deleted that dilemma. Immediately following our keynotes on September 15 (September 16 in Europe and Asia/Pacific), we drop tons of content for viewing on demand. Other interactive sessions—focused interest group meetups, product chats, and training opportunities—are staggered over several days. The result: No scheduling conflicts!
The mix of content—from high-level thought leadership to deep-in-the-weeds technical sessions—means there's something for everyone. Anaplan customers including Applied Materials, ASK Industries, and Goodman Manufacturing, along with Anaplan partners like Accenture, Deloitte, and Genpact will share their knowledge and experience.
We've pulled together a how-to video to help you navigate registration and make the most out of the session builder tool. We've also included a small sample of the sessions and activities below:
On-demand Sessions
The CFO + CHRO Mandate: Hear Eric Hutcherson, CHRO of the National Basketball Association, discuss how a synergistic CFO/CHRO partnership develops, inspires, recruits, and sustains top talent.
Winning When the Game Changes: Uncover Jeopardy! winner Ken Jennings' strategies for remaining agile and competitive.
Insights with Data & Intelligence: See how you can manage disruption and change in your organization by using Anaplan's seamless data integrations and machine learning–driven insights.
Expert Advice on Model Cleanliness: Learn how to optimize your models for performance, scalability, and maintenance as you build them.
Scheduled Interactive Activities
Product Xperience Chats: On September 16, technical experts on ML and Optimizer, Cloud integrations and APIs, the Anaplan calculation engine, and other subjects will hold 10+ live 45-minute Q&A sessions.
Education Day: Anaplan Academy instructors will host live, local-time-friendly office hours on September 21 to help you earn Level 2 and Level 3 Model Building certifications. This is your chance to learn from the best. Prerequisites apply.
Anaplan Group meetings: More than a dozen virtual meetups on September 23 and 24 will let you meet people who share your interests in Workforce Planning, Supply Chain, Retail, Anaplan Centers of Excellence, and other topics.
You'll find the complete list of CPX offerings and detailed descriptions at www.anaplan.com/cpx. (Click the Xperience Tracks tab.) Some scheduled activities require preregistration, so sign up for DigitalCPX today and follow #CPX2020 on social media for more news and announcements.