Experience the Red Dot Design Museum at Hub 2015 Singapore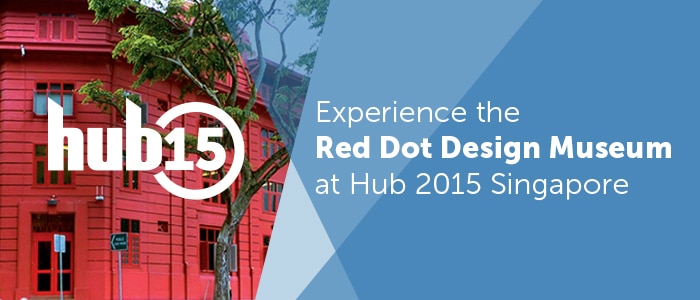 The planning conference for unstoppable business kicks off in less than one week in Singapore. At Anaplan Hub 2015, attendees will discover how connected, data-driven, collaborative planning enables successful companies to not just see where they've been but know what's possible.
If you have yet to register, it's not too late to join us at the Red Dot Design Museum for the event. The venue offers an engaging setting so Anaplanners from around the globe can collaborate, listen, share, and get inspired—all while enjoying more than 1,000 exhibits from over 50 countries, meticulously curated by design experts from around the world.
Anaplan Hub 2015 Singapore offers an excellent opportunity to learn from your peers, in sessions covering:
Real life customer use cases and planning scenarios
Keynotes about Anaplan's vision for the future of the platform
Panel discussions on the latest trends in planning and forecasting
Anaplan app demos from partners and customers
Industry best practices from our sponsors, including Workday and Salesforce
Join us for Anaplan Hub 2015 at the Red Dot Design Museum and experience a special day of learning, networking, contributing, and debating with APAC thought leaders and business leaders at Anaplan Hub 2015 Singapore. I look forward to seeing you at the conference!
You can find more information at /hub15/
Where: Red Dot Design Museum, 28 Maxwell Road, Singapore City Centre
When: 18th march 2015. (5 minutes walk from Tanjong Pagar MRT).
What are you most looking forward to learning at Hub 2015 Singapore? Connect with me on twitter and let me know: @samirneji