The first week of DigitalCPX attracted over 6,000 attendees. The replays are available now!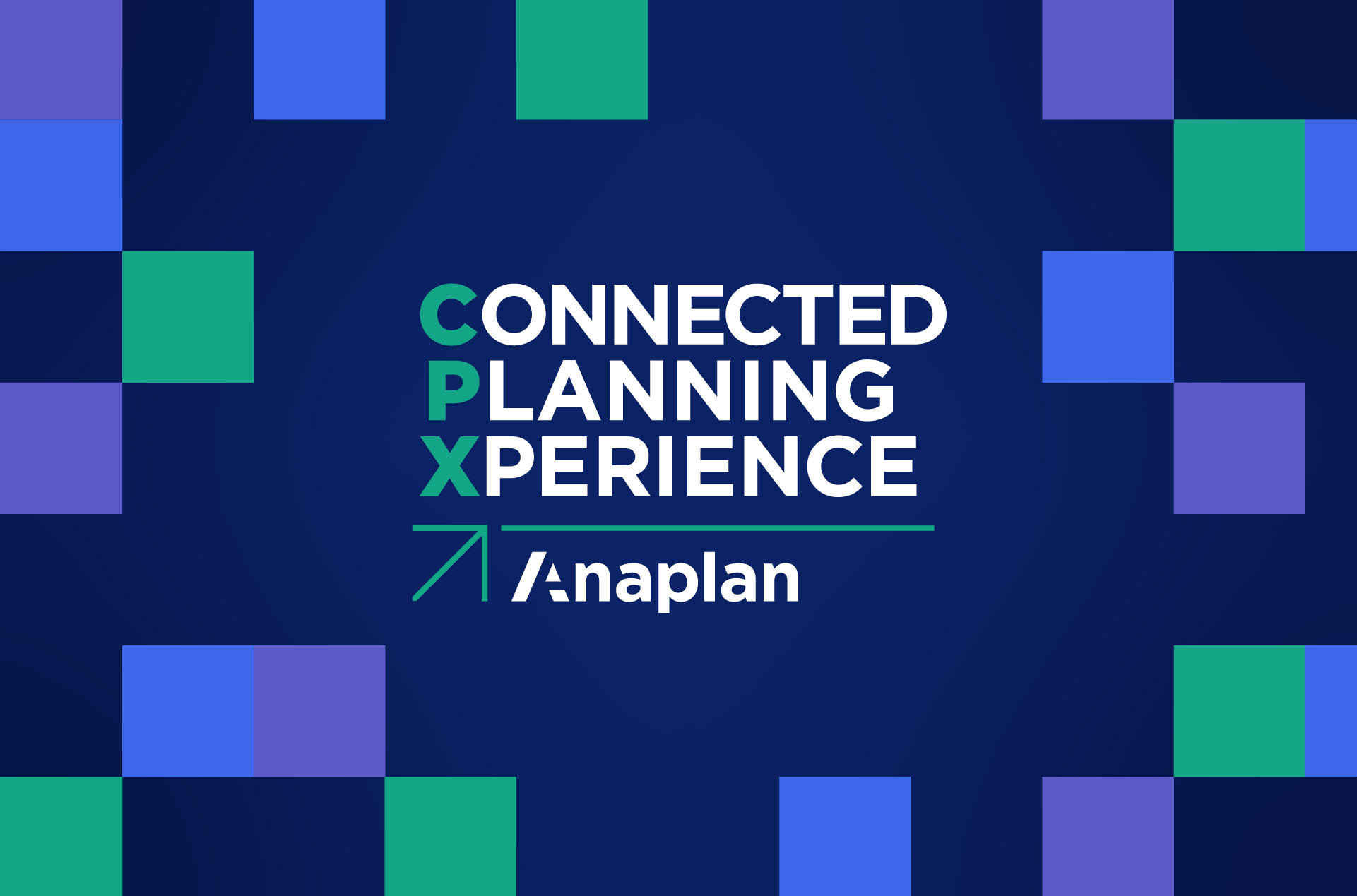 DigitalCPX opened on screens worldwide on September 15 and 16 with inspiring keynotes, moving stories, and high-impact announcements from Anaplan, our partners, and our customers. Couldn't catch it live? No problem! All sessions are available for replay at www.anaplan.com/cpx.
In the meantime, here are a few of our favorite moments from week 1:
"2020 has demonstrated the urgent need for advanced forecasting capabilities to contend with constant volatility." — Frank Calderoni, Chairman and CEO, Anaplan
In his keynote, "Agility, Resilience, and Character," Anaplan CEO Frank Calderoni set the tone for DigitalCPX by offering his thoughts on today's unprecedented business environment. He discussed the need for advanced forecasting with leaders from Anaplan customer, Markel, and shared the emotional story of how DaVita's use of Anaplan directly touched the family of our colleague Noel Sison.
"We had a simple idea: To support businesses as they pivot to meet the needs of this global crisis." — Ana Pinczuk, Chief Development Officer, Anaplan
In "Hyper Charging the Anaplan Platform," our Chief Development Officer showed how Anaplan's innovations in three key areas – planning experience, platform extensibility, intelligence, and enterprise-scale – can maximize agility and value creation. She also shared some big Anaplan news, including the announcement of a new intelligence framework, PlanIQ, an integration with Amazon Forecast that arms business users with easy to understand machine learning-driven insights; and several new data integration offerings, modeling capabilities, and collaboration features.
"The new normal … forces companies to move away from older driver-based practices to look at a broader set of drivers that are truly correlated to the impact of the business." — Nnamdi Lowrie, Principal, Deloitte
Deloitte's Kirsten Rhodes and Nnamdi Lowrie moderated a discussion titled "Deloitte & Anaplan: Orchestrating Business Excellence for Today's Digital Enterprise." During the conversation, joint customers discussed the ways Anaplan's intelligence capabilities can help organizations remain nimble and predictive. We are thrilled with the momentum of our alliance with Deloitte!
"The future is bright if you invest in diversity in equity and inclusion and belonging." — Eric Hutcherson, former EVP, and CHRO, National Basketball Association
DigitalCPX may have been entirely virtual, but we live and work in a real-world rife with social challenges that we can't ignore. Eric Hutcherson, the NBA's former CHRO, in conversation with Sara Baxter Orr, Anaplan's Global CFO Practice lead, addressed those challenges head-on in "The CFO + CHRO Mandate: A Conversation with the NBA's Head of HR." If you or your company are struggling to find your place in a changing society, this is a must-see.
"You have to be agile. If one contestant is doing something different, is trying a new strategy, you're going to have to try to match it." — Ken Jennings, Jeopardy! GOAT
What do game shows and business have in common? They both rely on agility, resilience, and character to win, as we found out when Anaplan Chief Planning Officer Simon Tucker spoke with Ken Jennings, the winningest player in the history of the American TV game show Jeopardy! Their session, "Winning When the Game Changes: A Conversation with Jeopardy Winner Ken Jennings," includes some fun personal anecdotes and thought-provoking ideas for staying ahead.
But wait, there's more!
Not only can you watch these key sessions on-demand today, but we've also got even more keynotes heading your way next week. On September 22 (September 23 in APAC/EMEA), join us for: "Turn Change into Advantage," a CXO roundtable hosted by Frank Calderoni; "Reinventing the Enterprise Despite Market Disruption" hosted by our Chief Customer Officer Christophe Bodin; and "Unlocking Value in a Digital Transformation," a partner-centered program led by Dave Tharpe, Anaplan's Vice President, Worldwide Partner Organization. Finally, Simon Tucker will recognize accomplishments in the Anaplan ecosystem by presenting awards to the 2020 Certified Master Anaplanner of the Year, Center of Excellence Leader of the Year, and Student Anaplanner of the Year.
In the meantime, be sure to continue your DigitalCPX journey by checking out the interactive sessions, technology deep dives, Anaplan Academy office hours, and other opportunities available now at www.anaplan.com/cpx. And be sure to join the conversation on social media at #CPX2020.