Five keys to unstoppable business performance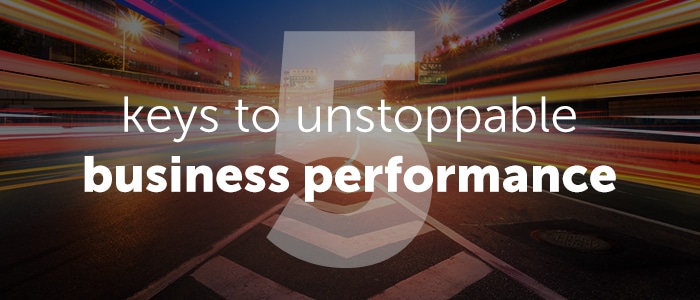 Nothing gets my hackles up more than the phrase "budgeting and planning." Search the web and you will quickly find numerous examples of software vendors, analysts, and even professional accounting bodies, using the phrase. In my book, they all ought to know better. Guess my hang up is that its usage betrays a lack of clarity about the process. Put simply, you cannot produce a budget without first having done some planning. So I would always prefer to see "planning and budgeting" in that order; the horse before the cart – exactly where it should be.
Having these words in that order stresses the primacy of planning too. Fix the issues with enterprise planning and many of the problems that beset financial budgeting will simply go away. This is exactly what Paul Hamerman, VP and Principal Analyst at Forrester Research, Inc. is inviting us to do in his upcoming webinar, "Integrated Planning: 5 Keys to Unstoppable Business Performance." This event, which Anaplan is co-sponsoring with OpenSymmetry, goes out live on March 26, 2015 and explores how best-in-class companies are achieving a superior business performance through adopting an integrated approach to their planning.
The five topics that Hamerman will explore during the session are:
1. Dynamic planning – how companies that can plan continuously are better able to cope with fast-changing market conditions.
2. Integration of business data – so that planners have easier access to enterprise data at the right level of granularity.
3. Predictive planning – how incorporating third-party industry data provides up-to-date benchmarking and predictive insights that enriches the view of the business.
4. Collaboration – as the key to aligning plans and resource capacity across the business and improving transparency and organizational agility.
5. Better strategic alignment – due to being able to identify and respond to business issues more rapidly and quickly align behind emerging opportunities.
To show how adopting such an integrated approach to planning delivers the much needed capabilities of agility and alignment, Hamerman will share findings from Forrester's research programs. But as a qualified accountant, (CPA and CMA), with extensive consulting experience as a specialist in financial and HR systems, you can expect heaps of practical advice on how best to make your business plan fit for purpose.