How finance drives deeper insights through innovations in technology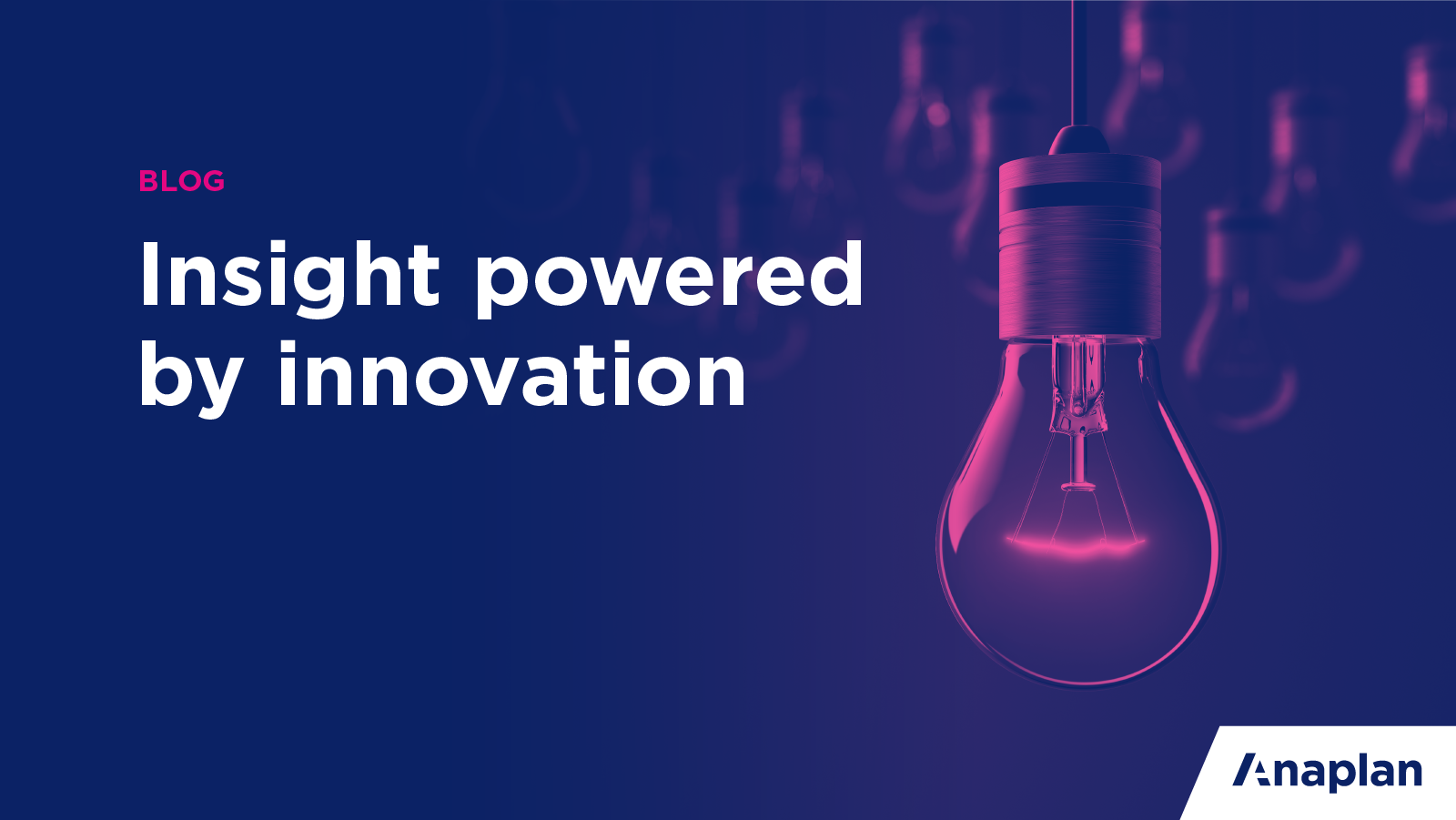 A 2017 study, "The Future of Planning, Budgeting, and Forecasting (PB&F)," found that although roughly 70 percent of finance functions say that their forecasting process is "respected," "inclusive," and "strategic," only 40 percent say that it is insightful.
In other words, huge effort is expended in the PB&F process, yet, in the majority of cases (60 percent), it fails to support management's decision-making with the insights needed to improve performance.
Insightfulness is especially important because there is a direct correlation between insightfulness and finance function performance. For example, 65 percent of insightful companies can turn their forecasts around in under a week, compared with 48 percent of companies who did not consider their process to be as insightful.
Insightful companies are also shown to be more accurate, with 55 percent reforecasting revenue to within plus or minus five percent compared with 31 percent of less insightful companies. A further 23 percent of insightful companies are able to forecast beyond a year, compared with 13 percent accuracy for companies with lesser insight.
What makes the forecasting process insightful and how can innovative technologies help tip the balance toward better success? It could come down to research around the classification of PB&F technology and indicators of success.
Four classes of PB&F technology
FSN's research identifies four classes of technology deployed in the PB&F process, referred to as Basic, Advanced, Cutting-Edge, and Experimental.
The Basic category refers to those organizations that use spreadsheets for almost their entire PB&F process. Advanced organizations still use spreadsheets but support their analytics with pivot tables and basic BI tools to gain a multi-dimensional perspective. Cutting-edge organizations use data visualization techniques, advanced graphing, and charting. Experimental organizations deploy advanced analytics like artificial intelligence and machine learning.
The research finds that insightful organizations have a more cutting-edge approach to analytics with 59 percent using advanced visualization, charting, and graphs compared with 26 percent who are not insightful. Twenty-two percent of finance professionals who said their PB&F process was insightful also said they used experimental technologies like machine learning and artificial intelligence. This compares with just five percent of respondents who didn't self-identify as insightful.
It appears that insightfulness is driven by a more graphical approach to analytics that allows the finance function to engage more purposefully with other operational areas of the business and allows those with a non-finance background to fully appreciate and participate in evaluating the performance of the business.
In fact, businesses that use cutting-edge technology outperform basic, advanced, and experimental technologies when it comes to speed and accuracy of forecasting, and time to close the books, with just one exception. The deployment of machine learning and artificial intelligence just eclipses cutting-edge technologies in the speed of reforecasting.
The future is uncertain but for PB&F technology, it's positive
It's still the early days for experimental technologies and, in the main, these innovative techniques are the preserve of larger enterprises with more than 10,000 employees, who appear to have the resources to devote to innovation. But the signs are that these technologies could become significant. It's a view shared by the majority of finance functions. Eighty-five percent of CFOs believe that innovation is needed to drive better insights about the business.
There are many indicators of insightful success. Insightful companies have a strong tendency to use rolling forecasts, they are more likely to deploy specialist PB&F software in all their business functions, and they make far greater use of non-financial data. They also have less difficulty recruiting and retaining tech-savvy finance professionals.
After all, while innovation is key to insightfulness, insightful organizations know there is more to success than technology alone.
| | |
| --- | --- |
| Why CFOs must haul PB&F to the cloud | Learn why |