How to make finance a strategic function in insurance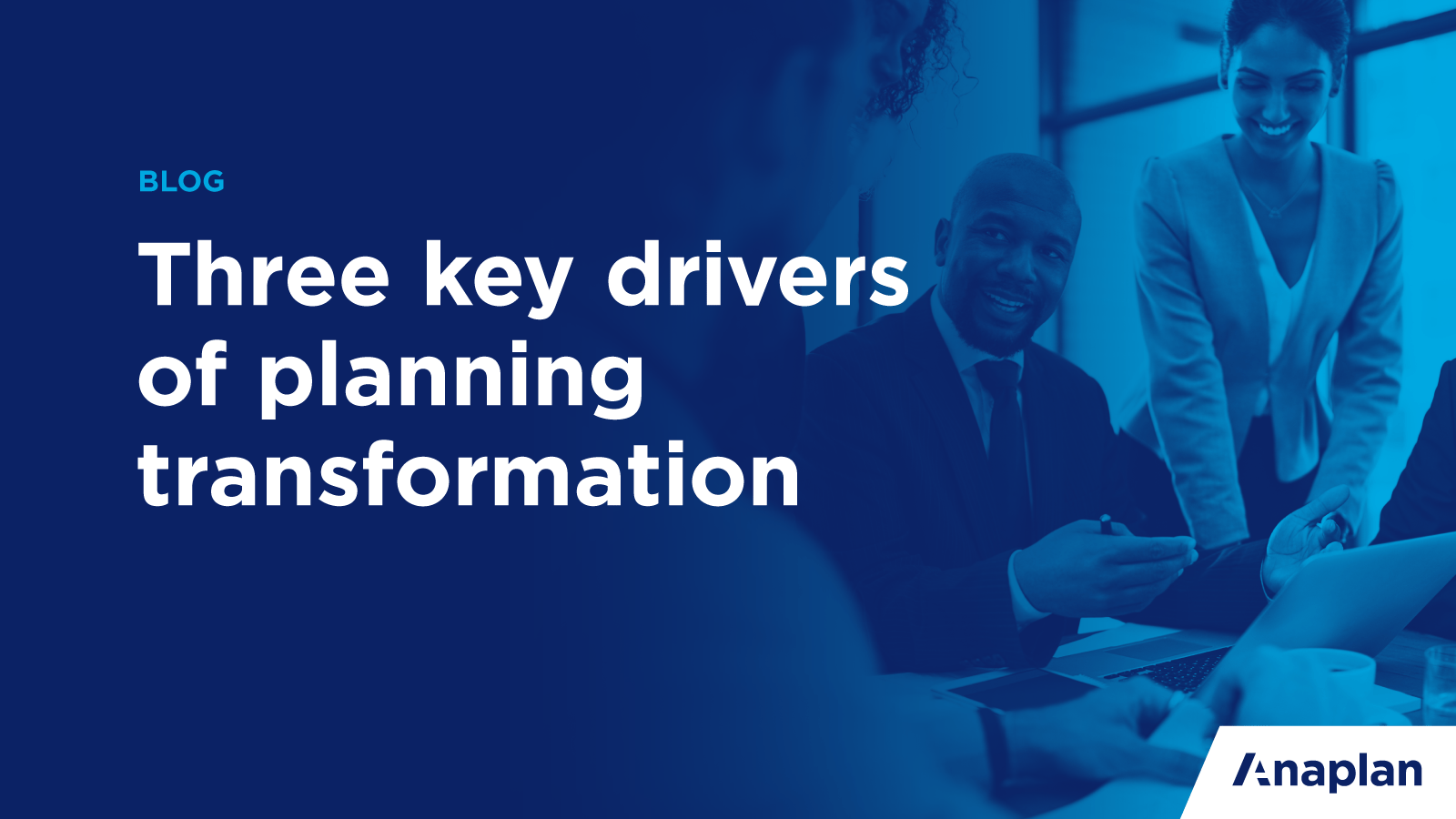 In the current context of high-paced change, market volatility, regulatory pressure, and digital disruption in the insurance market, planning is essential for navigating through turbulent times.
Whether it's a short-term forecast of the business activity and financials, mid-to-long term business projections, impacts of the new IFRS17 rules on the company's financial statements, or of the negative interest-rates landscape on the distribution of life, pensions, and savings activities, who other than Finance is best suited to monitor an insurance company's overall performance, help make informed decisions, and prepare the company for a safer future?
Why collaborative technology is a critical success factor for decision-making
Traditionally relegated to an administrative function in the insurance industry, Finance is transforming itself, becoming a strategic partner to the other lines of business. Several years ago, at Royal & Sun Alliance (RSA), planning used to be a tedious, manually intensive finance activity, run in isolation from the business owners.
Leveraging Anaplan's Connected Planning platform, RSA has transformed its planning process, connecting the business to the financial plans and shifting the culture of Finance toward a value-added team that empowers the line-of-business leaders who own the plans.
Collaboration across teams on a company-wide planning process has become a critical success factor for improved performance management and decision-making. This is where Finance can play a crucial role, acting as a catalyst to connecting disparate information silos. Consider another insurance company, Unum, whose experience driving better connections across its business helped it accomplish just that.
At Unum, value isn't driven by knowing how things work. It's driven by knowing how things work together. And things work better together in a planning platform that provides a fully collaborative environment for planning, reporting, and analysis.
By adopting a Connected Planning approach, Unum has been able to transition the ownership of the plans to the business owners themselves, speeding up the planning and analysis processes and helping the leadership team make effective decisions more quickly.
Three key drivers of planning transformation in insurance
What's more, driving value beyond compliance, supporting a profitable growth agenda, and turning finance into a strategic function are three key drivers of planning transformation in insurance, and all are enabled by Anaplan's Connected Planning platform. Indeed, the platform improves data accuracy and collaboration between finance, actuarial, and risk management teams, allowing them to achieve one version of the truth, faster production cycles, and forward-looking reporting.
Its multidimensional calculation engine also helps deliver better insights on profitability by lines of business and products, ultimately enabling insurance leaders to reallocate investments towards better returns.
The benefits of an Anaplan-enabled planning transformation can be measured in terms of significant operational efficiencies and increased empowerment of the heads of business lines in the planning process.Using zero-based budgeting to improve growth and cut costs during periods of uncertainty

Read paper