Live from Connected Planning Xperience (CPX) 2019: Your Day 1 Recap
Live from Connected Planning Xperience (CPX) 2019: Your Day 1 Recap
Action, energy, and fun were at the center of Day 1 of Connected Planning Experience (CPX) 2019. From the lively keynotes and breakout sessions to the myriad of cool technologies showcased on the expo floor, we've covered it all for you.
The keynotes and general sessions
Opening Keynote:
"Digitization + Connected Planning = Faster, Better Decision Making"

Frank Calderoni, Anaplan Chairman and CEO

The morning began with NFL legend and CPX 2019 Master of Ceremonies Ahmad Rashad delivering energizing welcome remarks and introducing Anaplan Chairman and CEO, Frank Calderoni, who presented the opening keynote, "Digitization + Connected Planning = Faster, Better Decision Making."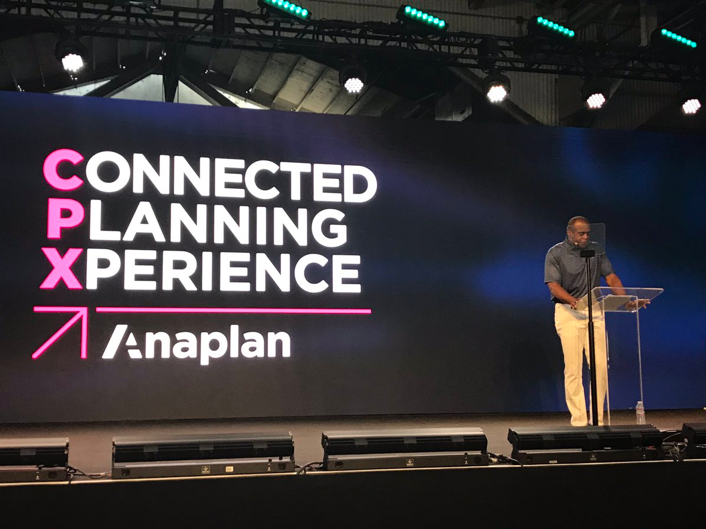 Calderoni noted that digital transformation is accelerating the speed of business and contributing to a massive shift in the way businesses plan and make decisions. He recognized that business leaders increasingly need better, faster data from across the organization (and beyond) to stay ahead of their competition. His keynote culminated with a sneak peek into a fully-digitized future in which Connected Planning leverages interactive artificial intelligence to help companies maximize real-time business opportunities.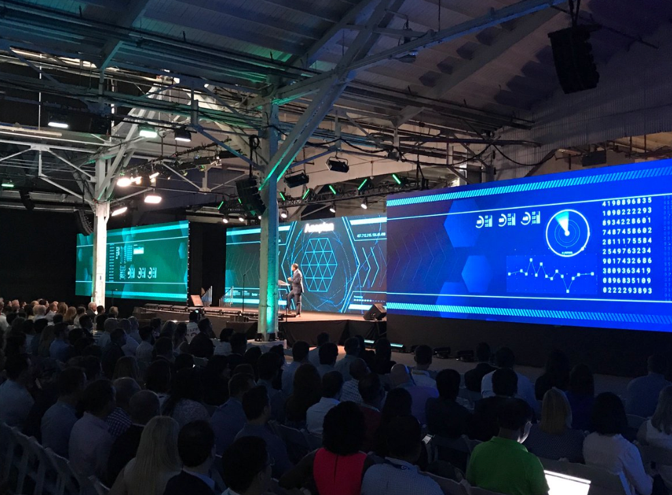 A main stage conversation entitled "All Planning for All People" with Anaplan Chief Transformation Officer, Ana Pinczuk, and Chief Planning Officer, Simon Tucker, followed the opening keynote. Joining Calderoni on stage, Pinczuk and Tucker delivered a future-state view of Connected Planning, while noting that the world (and Anaplan's customers) become better when communities of people are connected with data to enhance decision-making in dynamic environments. "From the rise of e-commerce to rapidly evolving consumer expectations, the confluence of disruptive trends is forcing companies to rethink their planning and decision-making capabilities," stated Pinczuk. With their holistic vision, the three speakers offered insights and tips on how to use transformation as a competitive advantage, while introducing the Honeycomb Effect of Connected Planning—a fully-vested intra and inter-ecosystem approach to business planning.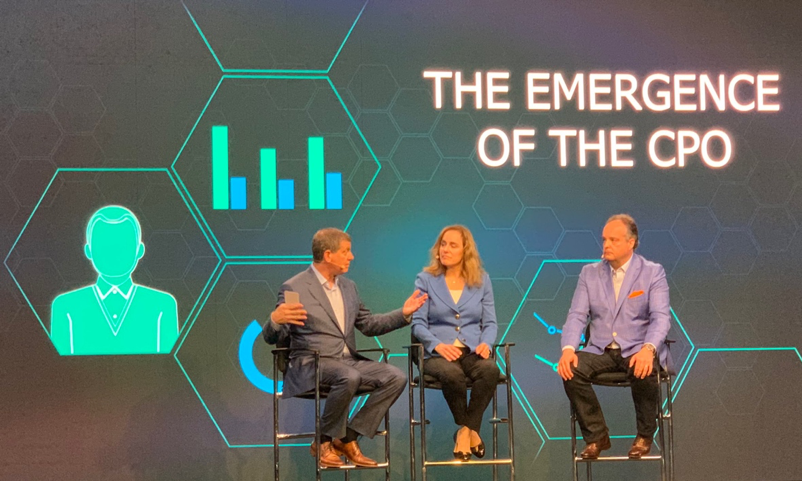 Panel: The face of digital disruption
Mid-morning, Wall Street Journal and Amazon best-selling author Michael Gale led "The Face of Digital Disruption" panel. Gale's leading book on digital transformation, "The Digital Helix: Transforming your organization's DNA to thrive in the Digital Age," examines 21 distinctive digital DNA elements that showcase the patterns for success in digital transformation. The distinctive digital DNA elements around Connected Planning were at the center of a thought-provoking discussion with Sheila Jordan (CIO, Symantec), Bill VanCuren (CIO/SVP, NCR), and Victor Barnes (VP/Global CFO, McDonald's Div. of The Coca-Cola Company), as the three shared their stories, learnings, and best practices surrounding through the digital transformation process. Jordan noted that "Anaplan is truly a unifying platform" and recommended that customers "go fast and use it as a forcing function for unification across your organization."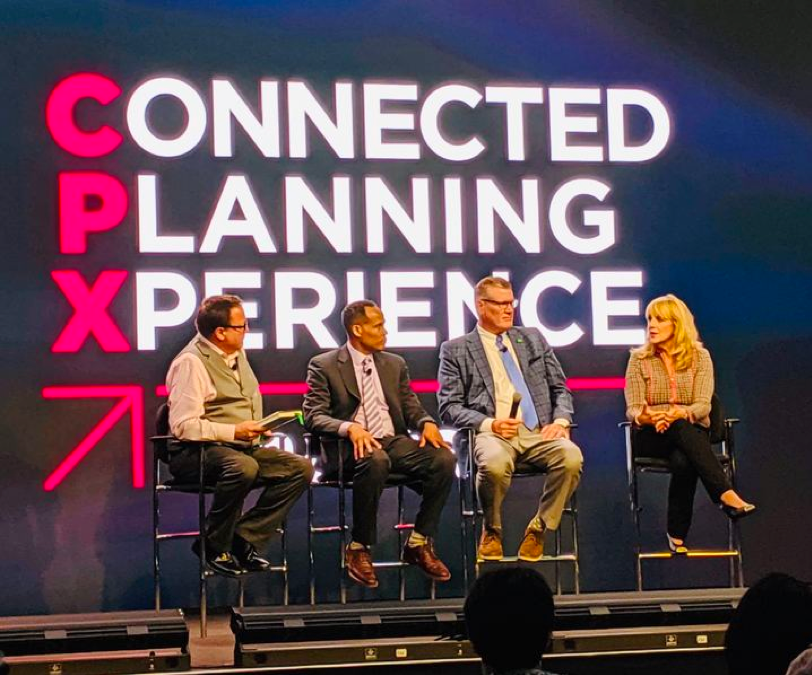 A conversation about digital transformation with Deloitte
"A Conversation about Digital Transformation with Deloitte" continued this theme, as Google Engineering Director Jannie Affeld joined Deloitte Principle Tom Galizia to discuss (i) the multi-party partnerships that have enabled her team to produce a successful global financial systems strategy and (ii) how to "future-proof" businesses with sound Connected Planning.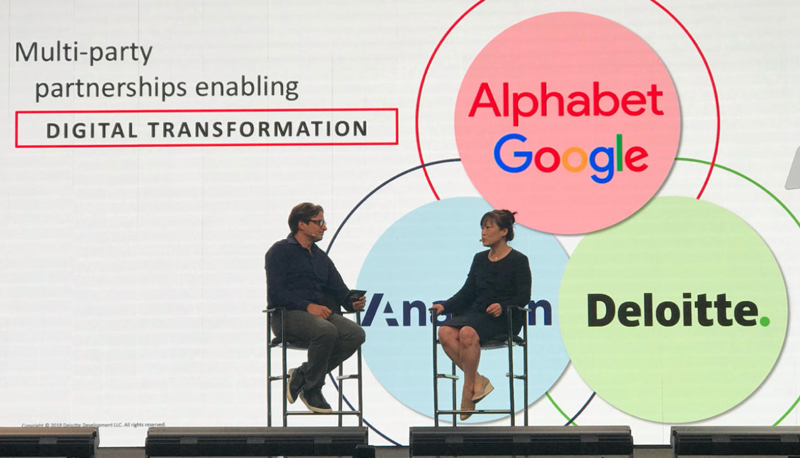 Geoffrey Moore keynote: Get in the zone to win
Geoffrey Moore's keynote address, "Get in the Zone to Win," invigorated the post-lunch crowd that packed the main hall. One of the country's most influential high-tech advisors and thought leaders, Moore offered practical advice and guidance for organizations going through significant disruption, change, or transformation. He further discussed different zones to win, and showed how Connected Planning could serve as a playbook for embracing change and moving ahead of the competition.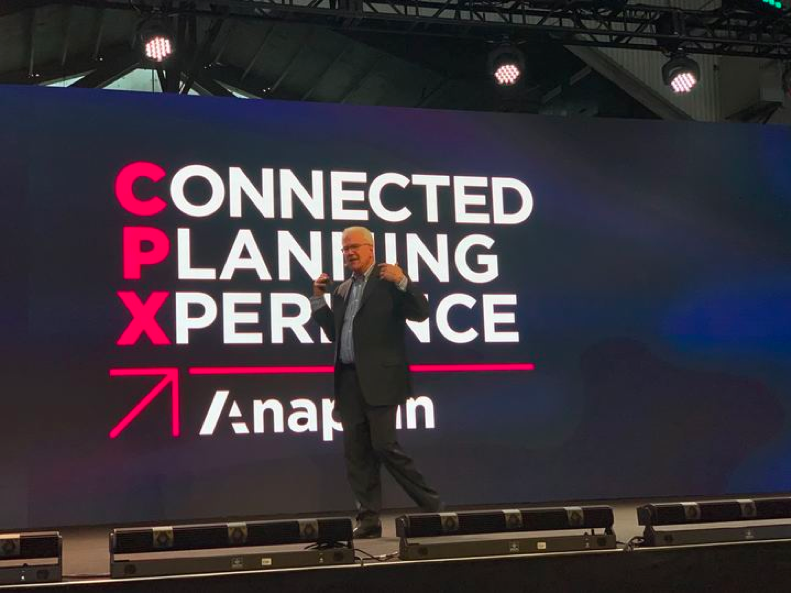 Afternoon breakout sessions
One thing that defines Anaplan's growing ecosystem is the collective focus on the value of collaboration. At this year's conference, the Day 1 breakout sessions featured a diverse set of sessions designed to equip attendees with the knowledge, skills, and processes necessary to take their Connected Planning journey to the next level and solve their greatest business challenges.
Day 1 wrapped with yet another opportunity for attendees to connect with Master Anaplanners, partners, and industry experts, as they filed into expo floor to relax and enjoy food and cocktails, while listening to a lively mariachi band and reflecting on the day's sessions.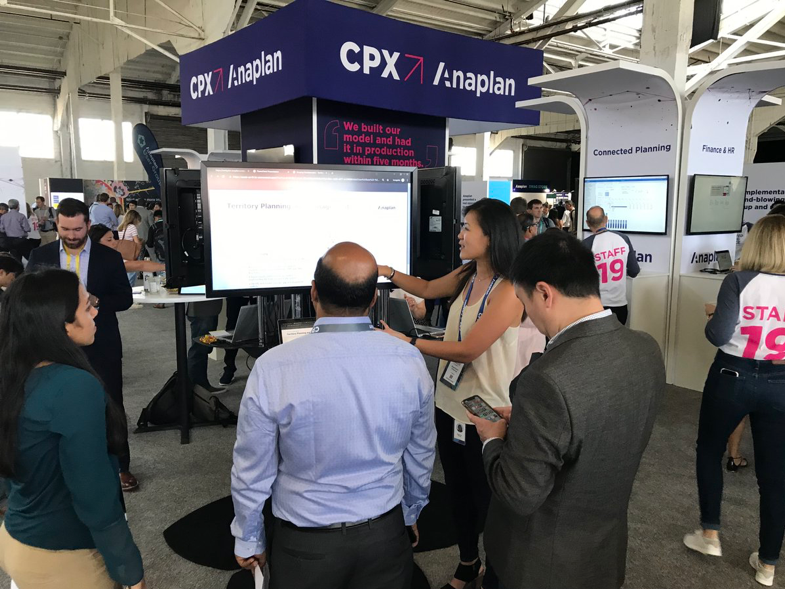 What's next
Onto Day Two of CPX—Wednesday, June 12th! Tomorrow kicks off with MC Ahmad Rashad taking the stage once again to introduce Anaplan SVP of Product, Sampath Gomatam, and SVP and Chief Strategy Officer, YY Lee, as they introduce new platform enhancements and the product roadmap. Anticipate even more impactful keynote addresses, insightful breakout sessions, and one incredible closing party!

For a deeper dive into all that CPX 2019 has to offer, visit www.anaplan.com/connected-planning-xperience/.