Culture series: living up to core values at Anaplan
Being a hyper-growth company is exciting and exhilarating, but also comes with a few challenges. To weather the storm, a core belief system can help guide employees through startup growing pains and emerge collectively as a stronger, more confident workforce. For many companies, putting a short list of core values on paper is a standard approach. But when it comes down to it, how do some startups actually live up to and exemplify core values in the real world?
To answer this question, read the first in a series that explores how Anaplan employees are thinking about and living Anaplan's core values: disruption, speed, integrity, and accountability.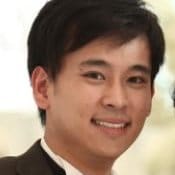 Name: Alan Lam
Job title: Anaplan Solutions Consultant, Sales
Location: San Francisco, CA
Tenure: 2.5 years
About: Born in Ireland, raised in MN, loves tennis, all-state saxophone player in high school, and has a Husky named Jada.
Q: Alan, you've been with Anaplan for almost three years now. That's an eternity by Bay Area standards! Give me your number-one reason why.
Alan Lam: Definitely my team. We have no turnover! I think that's because we hire for culture fit as much as skill set, and because of that, it's easy for us to get along. You know you have a strong team when you still want to grab dinner after those 10-hour days together.
Also, we give people a lot of flexibility—I really appreciate the sense of trust at Anaplan. In no way is this a canned job, and that is another huge positive for me.
Q: You were a part of a pilot implementation of Anaplan Singapore—so lots of learning on your feet!
Alan: Yes, I had the amazing opportunity to be a pioneer of sorts. I enjoyed the opportunity to work independently from afar. It comes back to our core values of integrity and accountability. You have to trust that people will complete the work they say they will. In fact, this is expected of all employees whether they are in the office or working remotely
Q: I hear you! I often think that if it weren't for the high levels of accountability and integrity at Anaplan, the "speed" value could really trip us up. What do you think?
Alan: I agree. I was a project manager before I came to Anaplan, so time, scope, and cost are always on my mind. Typically, something has to give if you're constrained on time. We are always required to prioritize. There is a saying: "Done is better than perfect." This leads back to integrity. Since clients see us as external consultants and rely on our guidance, we often are challenged to think outside the box in order to achieve results. Luckily, Anaplan empowers us to experiment and exercise our best judgment to do what it takes to deliver on time, to our clients' satisfaction. No one micromanages us here—there isn't time!
Q: What have you learned about yourself since joining Anaplan?
Alan: At Anaplan, I've been empowered to do things that I never would have thought I was capable of had I not joined the company.
Q: Last question: What's the funniest thing you've seen at Anaplan since joining?
Alan: Hands down, the funniest thing I have seen is the Green Pants Team. One of my colleagues, Anaplan Solutions Consultant, Drew Olmstead, always used to wear his "money greens" when he was about to close a deal, so now all of us in pre-sales wear our green pants when we're about to close a big deal!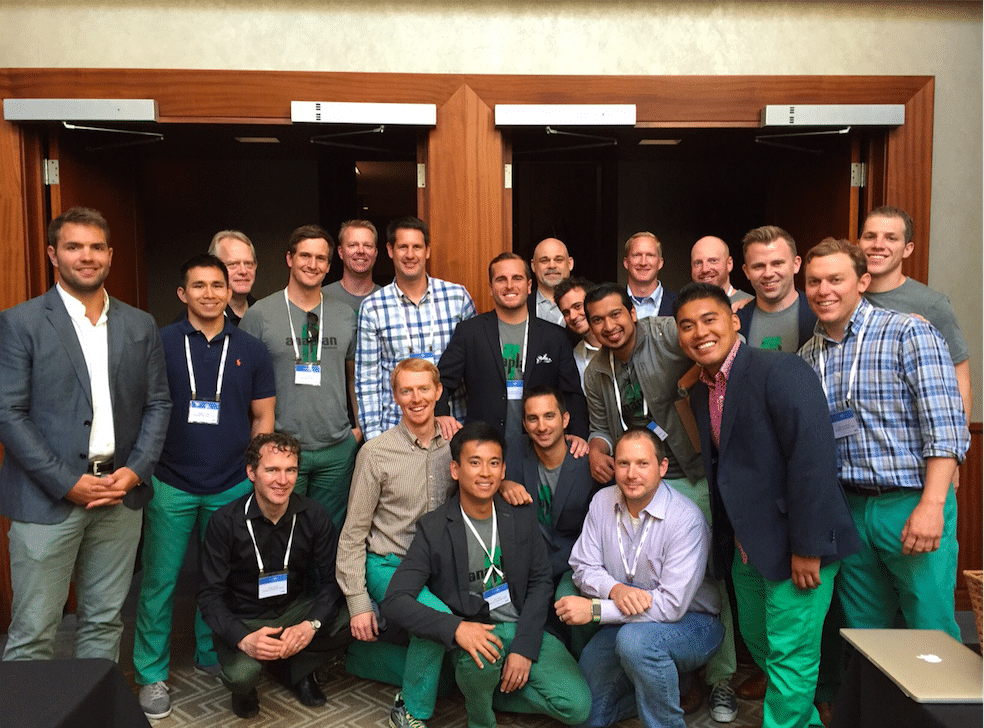 Interested in learning more about working at Anaplan? Check out our careers site.