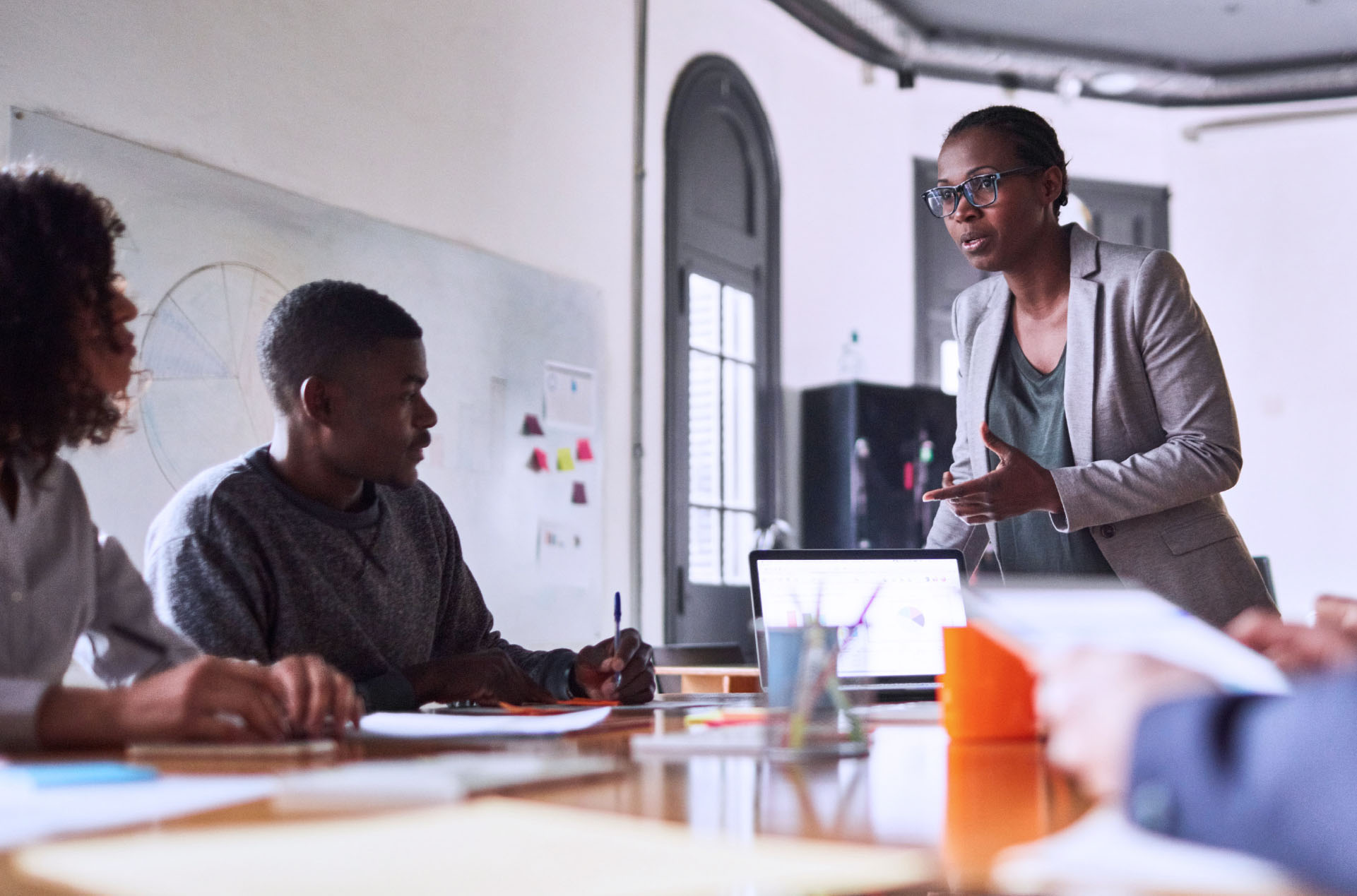 To be a leader entails embracing Margaret Thatcher's direction—"Don't follow the crowd, let the crowd follow you." Precisely. The crowd of planning software vendors following Anaplan's lead is what we see playing out at present in the FP&A solution space. Anaplan's innovation of finance-driven and enterprise-wide 'Connected Planning' has positioned us in two recent and noteworthy market analyst vendor assessments. Several years ago, Anaplan coined the phrase Connected Planning and created the patented technology that turns that concept, i.e., 'marketing speak,' into reality with a quantifiable and enriching return on investment for our customers.
Planning is a highly strategic activity that spans data sources, e.g., ERP, CRM, and HRIS. Planning also crosses organizational functions, e.g., Finance, Sales, and HR. The process of planning is non-standardized, meaning it is unique to each company. Therefore, flexibility in a planning solution is imperative to success. Accounting is guided by applying legal entity consolidation principles to historical results and standardized reporting for static periods. In contrast, FP&A works in a continuous manner aligning with 'always on' decision-making and execution. Planning is freeform, and this provides the FP&A professional the opportunity to be creative modeling scenarios and thinking, "What if?"
The business owned Anaplan platform captures these essentials of planning while at the same time delivering the future of finance to our customers with integrated AI and ML capabilities powered by Anaplan PlanIQ™. Anaplan's embedded intelligence provides you a window to evaluate an infinite set of potential outcomes for a scenario and conduct constraint-based planning with optimized forecasted results with paths for your organization to follow based on ever changing market conditions.
The premium value provided to our customers for planning has earned Anaplan market validation twice over. The acknowledgment of our present leadership and visionary viewpoint on the future of planning come packaged in two freshly published papers that we will pair in this dialogue for a unique perspective. Together, let us first glance at Gartner, and then we will take a peek at the IDC MarketScape.
Anaplan once again positioned as a Leader in the 2020 Gartner Magic Quadrant for Cloud Financial Planning and Analysis Solutions
Global research and advisory firm Gartner published their 2020 Magic Quadrant for Cloud Financial Planning and Analysis Solutions. As guided by the authors, Greg Leiter, Robert Anderson, and John Van Decker, this Magic Quadrant can be paired with complementary Gartner research to pinpoint FP&A vendors that align with their clients' business and finance-focused needs. An example of this further reading is Gartner "Innovation Insight for Extended Planning and Analysis (xP&A)." In this research, Gartner defines a new trend entitled extended planning and analysis. "The emergence of xP&A heralds a transformation of financial and operational planning by providing a single platform with the integration and support needed for finance and business teams to collaborate. Application leaders must assess the merits of xP&A for integrated planning across organizations."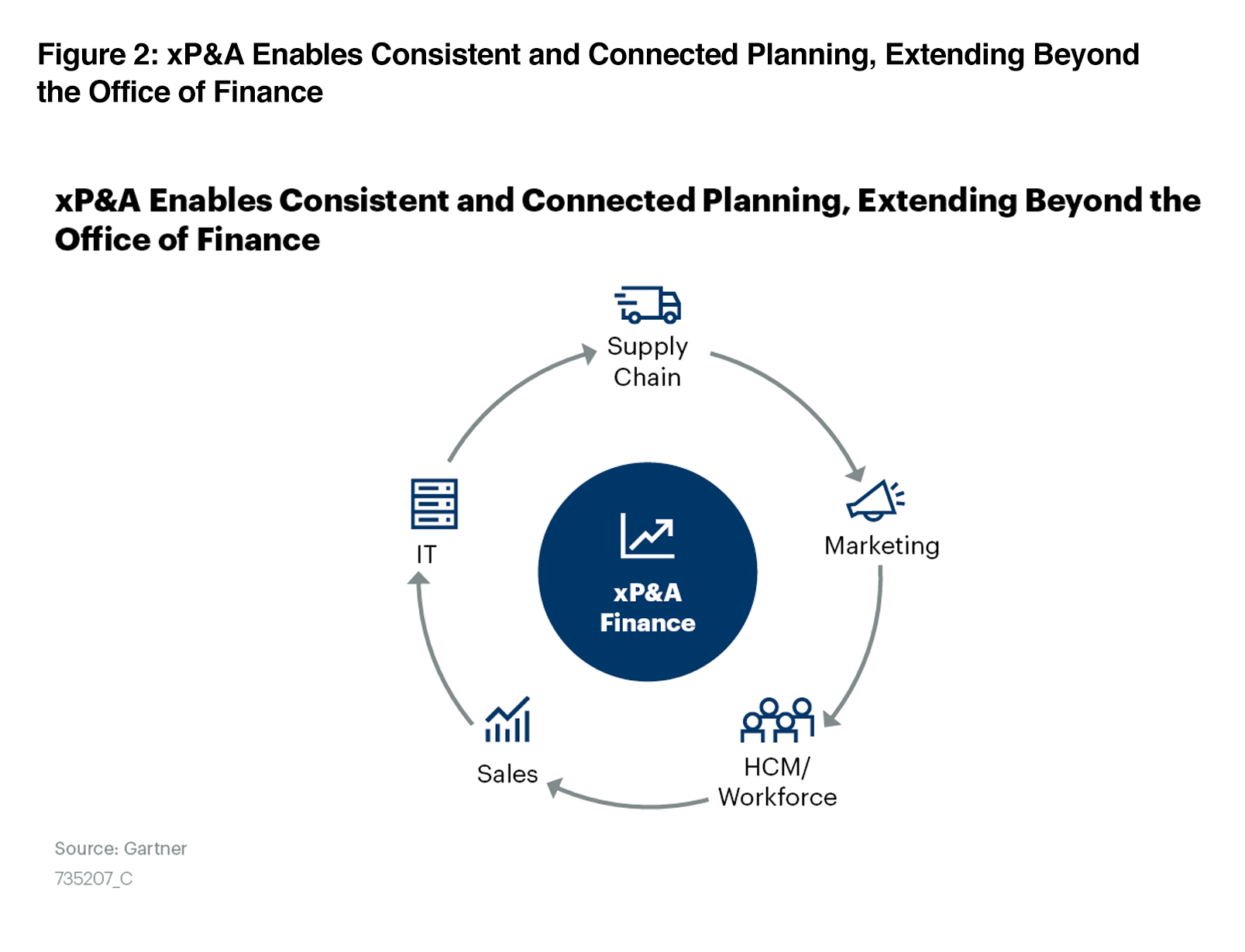 At Anaplan, we've been touting this for several years – we call it "Connected Planning," and have enjoyed watching the crowd follow.
For the fourth year in a row, Anaplan was named a Leader in the 2020 Gartner Cloud FP&A Magic Quadrant. For this year's Magic Quadrant itself, it was as insightful as it was comprehensive.
Relative to the Gartner report, Sara Baxter-Orr, Anaplan's Global Lead of the CFO Practice, summarized our distinction in this manner:
Today's CFOs are relied upon to maintain the company's financial health and take a significant role in the setting of the strategic direction, extending beyond the realm of traditional FP&A to ensure operations are linked to financial priorities. With Anaplan, CFOs can position finance and operational teams to have intelligence and agility at their fingertips to forecast continuously and model scenarios in real-time. As a result, CFOs can feel confident creating strategic plans that drive company-wide resilience and deliver enterprise financial success.
At Anaplan, we view ourselves as a pioneer in extended planning and analysis (xP&A). We position ourselves as the enterprise solution for Finance teams looking to maximize financial performance by driving cross-functional collaboration to optimize decision-making across sales, operations, workforce, marketing, and supply chain functions.
Anaplan named as a Leader in the IDC MarketScape: Worldwide Cloud Enterprise Performance Management (EPM) Software for Planning, Budgeting, and Forecasting 2020 Vendor Assessment
International Data Corporation (IDC) is recognized as the premier global market intelligence provider and advisory for both the information technology professional and business executive. I leverage their market share data to assess the addressable market, growth rates, and planning solutions opportunities. Along those metric lines, the investment community also leverages IDC data and expert analysis.
Chandana Gopal is the lead EPM expert and author of the IDC MarketScape: Worldwide Cloud Enterprise Performance Management (EPM) Software for Planning, Budgeting, and Forecasting 2020 Vendor Assessment. Chandana's perspective across the vendor landscape is valuable and elevates Anaplan's leadership in orchestrating business performance. She states that "Anaplan is a cloud EPM vendor that approaches this space with the idea that planning encompasses more than just the finance function. Anaplan offers planning and performance management capabilities that span many business functions including financial planning and analysis (FP&A), commercial finance, sales, operations, workforce, and supply chain."
The above IDC MarketScape statement affirms our market position as the enterprise solution for Finance teams looking to maximize financial performance by driving cross-functional collaboration to optimize decision-making. The IDC MarketScape noted that "Anaplan is a good platform for enterprises that are willing to invest in having strong business-owned data modeling resources available to help support the application and deliver enterprise financial success." Although Anaplan is business owned, the platform provides advanced algorithmic forecasting methodologies. The MarketScape affirms our cutting-edge approach to forward-looking analysis:
Anaplan has many examples of customers using its application in multiple business functions. Anaplan's Data Hub allows users to build their hierarchies and models from the ground up, with a lot of flexibility to adapt to complex use cases. It offers 30+ statistical algorithms and optimization solutions natively within the software to deliver more accurate forecast or optimized scenario-based planning.
Anaplan integrates systems, data, and processes to provide FP&A teams a platform for transformation initiatives that yield driver-based insights and operational controls. Accessing those insights is easy as Anaplan offers a highly responsive and secure modern UX that spans devices where users can view KPIs, receive alerts, and make timely changes and updates easily and on-the-fly.
The Anaplan platform provides a common codebase for uncommon enterprise financial planning and operational execution
"The very essence of leadership is that you have to have vision. You can't blow an uncertain trumpet."—Rev. Theodore M. Hesburgh, C.S.C., president emeritus, University of Notre Dame
Imagine a Cartesian coordinate system, the x, y coordinates land Anaplan in the upper-right. Aligning to the Gartner criterion across their four quadrants, Anaplan has exhibited both "Completeness of Vision" and an "Ability to Execute." We believe, scaling both requirements has made us recognized as a Leader in the analyst community's eyes, and more critically, with our customers.
Anaplan is not a set of disparate pieces of software. Anaplan is one platform that enables all of your company's planning and empowers your execution. Unlike EPM vendors that provide basic, 'out of the box' budgeting applications, we take on a higher level of difficulty in the problems we solve for our customers. Anaplan solves customer challenges of scale, complexity, and cross-functional financial planning and operational execution. With that, we are the premium solution that drives a significant return on investment for our customers representing all industries and sectors.
As the economist and social philosopher Ludwig von Mises eloquently pronounced, "The planning businessman cannot help employing data concerning the unknown future; he deals with future prices and future costs of production." Mises would likely see Gartner's xP&A construct's economic value with central finance integrating with functional managers and collaborating with business unit financial planners on the frontlines to drive informed decision-making. Anaplan is the xP&A vanguard emboldening you as the leader to guide your organization to this exciting frontier and the future of finance.
Gartner, Magic Quadrant for Cloud Financial Planning and Analysis Solutions, Greg Leiter , Robert Anderson , John Van Decker, 06 October 2020
Gartner, Magic Quadrant for Sales Performance Management, 18 February 2020, Melissa Hilbert
Gartner Peer Insights reviews constitute the subjective opinions of individual end users based on their own experiences and do not represent the views of Gartner or its affiliates.
Gartner, Magic Quadrant for Sales Performance Management, Melissa Hilbert, 18 February 2020
Gartner does not endorse any vendor, product or service depicted in its research publications, and does not advise technology users to select only those vendors with the highest ratings or other designation. Gartner research publications consist of the opinions of Gartner's research organization and should not be construed as statements of fact. Gartner disclaims all warranties, expressed or implied, with respect to this research, including any warranties of merchantability or fitness for a particular purpose