Reimagining the sales pipeline to make revenue more predictable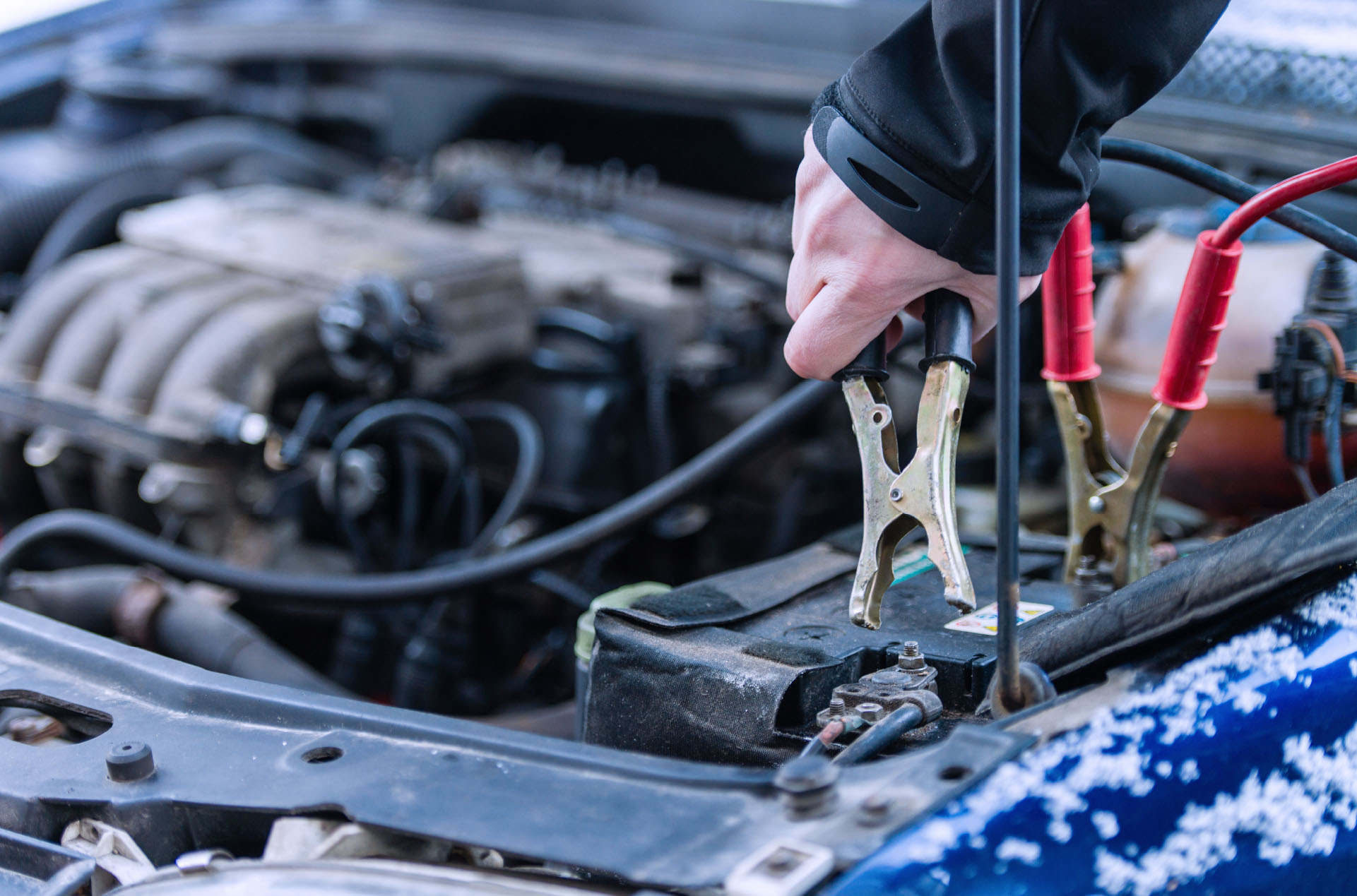 This is the first post in a three-part series following our recent webinar series with Slalom Consulting, entitled Restarting a stalled revenue engine.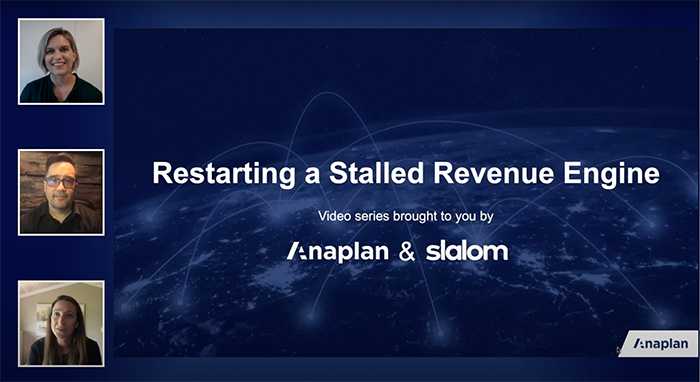 We are hearing phrases like "uncertain times" and "unprecedented circumstances" quite a lot in sales circles these days—and for good reason. As storefronts and borders reopen, with different phases of the restart staggered around the globe, one thing is for sure: The transition has not been smooth.
Business leaders across many functions have been hearing for years now about the importance of using data to guide decision-making. With so many markets facing ongoing shifts in demand, and with increased pressure for sales teams to deliver more with less, the case for sales and finance leaders to work closely together using data to support rapid and iterative sales planning is stronger than ever.
Why is the sales pipeline so important?
The sales pipeline represents all the deals that a sales team is currently working. Unlike the sales forecast, a subset of the pipeline that includes only those deals that are expected to close within a given period, the sales pipeline includes deals at all stages of maturity. Ensuring that salespeople focus their efforts on the right deals and right customers keeps sales organizations on target in good times and gives many organizations the best chance of survival during tumultuous times.
The pipeline represents everything that is "fair game" to your sellers, but it needs to be narrowed down so that reps know which deals to pursue most aggressively. Besides setting up your sales organization for success, knowing which opportunities you are most likely to win gives you a realistic picture of revenue. These revenue estimates are essential for finance teams to project things like cash flows and liquidity, and for functional leaders to make informed decisions around workforce planning, marketing budgets, and more.
Despite its importance, the pipeline is often imprecise at best, requiring sales management to evaluate deals over many different reps and territories, frequently based on little more than past purchases and intuition. It doesn't have to be this way. Sales teams have access to more objective data than ever before and can use it to remove bias from the equation.
"One advantage to [sales teams] using data is that it becomes the language of the CFO," says Jessica Kane, Solution Principal with Slalom Consulting. "The sales organization can use this data to back how they are going to market, use that to project sales, and then work with the CFO to create a sound business case."
Assessing the health of your pipeline
There are three attributes of a sales pipeline that need to be assessed in order to gain a good sense of where your team is most and least vulnerable. These attributes are the size, shape, and contents of your sales funnel. Whereas the traditional pipeline is illustrated as a static funnel that remains the same throughout the year, today's conditions require a more dynamic approach.
Size: Teams often use rigid guidelines for pipeline size that break down as market conditions change. For example, many revenue leaders have goals to create two, three, even four times their team sales targets in pipeline. The idea is that even with a large percentage of deals failing or slipping to future periods, you still have a decent shot at hitting your number. Although easy to calculate and implement, this approach can be expensive, as it requires a large sales and marketing team to build new pipeline. It can also create difficulties when you need to implement changes mid-year. A more data-driven method is to set a size goal for the pipeline based on the performance of your reps. There is no hard-and-fast rule here, but in general, consider setting pipeline size per rep equal to their quota, divided by their annual close rate.
Shape: Often, the pipeline is not shaped for efficiency. Most sales leaders recognize that some percentage of deals will be lost at each stage of the pipeline, yet the rules for advancing to a further stage, and the practice of dropping deals that have little or no value, are difficult to enforce. The result is what economists call a sunk cost fallacy—the tendency to keep spending resources on bad deals, just because you incurred an initial cost to create them.
A more data-driven approach is possible. It starts with recognizing that at any moment in time, you can re-assess the health of a deal. If you have a tool for scoring opportunities, run your customers and prospects through it again on a monthly or even weekly basis. The shape of the sales pipeline that starts to emerge is more like a pipe or cylinder, rather than a funnel. This requires a strong sales qualifying system that can combine first-party knowledge and data with predictive insights. It also requires a disciplined effort to remove bad deals from the pipeline as early as possible, rather than continuing to invest in them on the hopes of a late breakthrough.
Contents: For many teams, the pipeline lacks recent and accurate qualification data. Let's say the recent crisis has negatively affected a large part of your customer base—a large channel partner, or a geography where you have a large number of sellers. Even if you make changes to your go-to-market approach to sell through other channels or in different geographies, the old and unwinnable deals remain in your pipeline. Intent data can help here, as can a more connected and agile approach to sales planning.
The sales pipeline needs to be examined and cleaned on a regular basis in order to keep forecasts accurate, and in order to prevent costly errors further downstream. Often, for a large sales team, this requires reps spending more time in a CRM or ERP, and sales operations or finance analysts spending more time gathering and cleaning data. So how does an organization avoid costly tradeoffs, and make sure they are using their data to secure their revenue line?
Optimizing your pipeline
You have a blueprint for cleaning up your pipeline by shape, size, and contents. Now comes the tricky question: How to actually implement a pipeline optimization program that keeps finance and sales teams aligned.
When it comes to on-the-fly analysis, spreadsheets have advantages and disadvantages. They are fast, easy to use, and nearly ubiquitous in the business world. On the other hand, data in spreadsheets gets stale quickly, making it hard to stay on top of emerging trends. It is also difficult to share, and even more difficult to draw on multiple sources of data.
Anaplan's cloud-based Connected Planning platform can help. With Anaplan, you can share sales forecasts seamlessly between functions and teams, and make updates in real time. No other platform allows sales leaders to bring together disparate data sources to assess the health of their pipeline, and then instantly see the effects on downstream planning processes.
"No one has to worry about when the data was pulled, and whether you are stitching together two different data sets," says Jeremy Scheffel, Senior Director of Sales Performance Intelligence at DocuSign. "Those pains are actually gone."
In a time when so many of the business assumptions that we made in previous years are no longer valid, the need to collaborate with other teams and stay in sync has become greater than ever.
| | |
| --- | --- |
| Check out our recent series of short, 10-minute webinars conducted with Slalom Consulting, entitled Restarting a stalled revenue engine. | Watch now |