Transform with Twelve: Three reasons to implement Revenue Growth Management (RGM)
In today's uncertain economic environment, companies must always prepare for "what's next." Customers, consumers, and markets are rapidly evolving. In order to succeed in such a changing business landscape, companies must keep revenue growth top-of-mind through a strong Revenue Growth Management (RGM) Program.
Twelve Consulting Group defines RGM as the all-encompassing strategy for a healthy topline business. We believe that an all-encompassing approach for sales growth is cross-functional within organizations, collaborative with stakeholders outside the company, and applicable to any industry.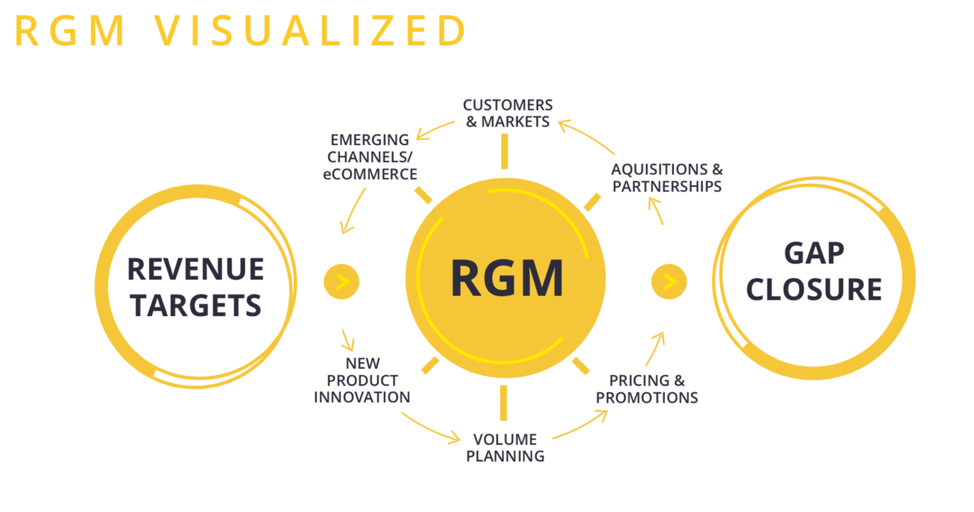 Three reasons to implement Revenue Growth Management (RGM)
Revenue Growth Management should be prioritized if you wish to keep pace with a changing marketplace. An effective RGM program establishes confidence in your business plan and a healthy topline business transcends down the P&L of any organization.
We also find three specific reasons why companies implement RGM:
The economic value of positive revenue growth cannot be underestimated. This value is evidenced by a 2008 Harvard Business Review (HBR) study on "growth stalls." A growth stall, as defined by HBR, is a material decline in company revenue. A study of 500 leading multinational companies identified that over 87 percent of study participants have suffered from growth stalls. The consequence of these growth stalls is alarming, as the companies that have suffered a growth stall lose 74 percent of their market capitalization versus the S&P 500 in the following decade.
External factors, such as economic uncertainty, new competitors, and changing customer/consumer demands implicate every business. A successful RGM program creates the flexibility to adjust quickly to external factors.
3. Organizational Alignment
An effective RGM process inherently builds consensus. Simply spurring the conversation of how to deliver top-line results is a healthy exercise to drive alignment. Internally, there is now agreement on growth objectives across business teams, functions, and divisions. Externally, a collaborative RGM process helps connect companies, customers, and consumers.
Twelve Consulting Group has seen how Anaplan can provide immediate value to corporations of all sizes and industries. RGM is no different. A well-implemented Anaplan tool will drive your organization's ability to grow a healthy top line.
Learn the keys to navigating change while driving sales and revenue growth