What are the advantages of IFRS 16: understanding the software and solutions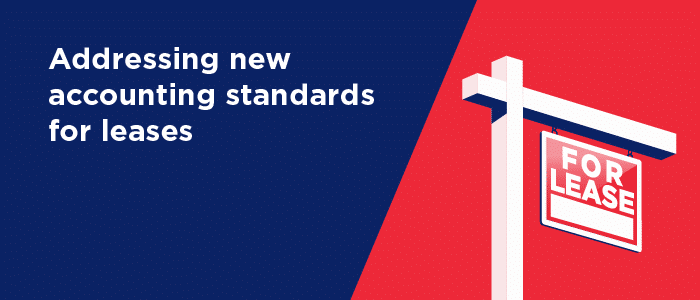 What is IFRS 16?
IFRS 16 is an International Financial Reporting Standard that sets out a comprehensive model for the identification of lease arrangements and their treatment in the financial statements of both lessees and lessors. The new IFRS 16 requirements eliminate nearly all off-balance-sheet accounting for lessees, and impact many commonly used financial metrics such as gearing ratios and earnings before interest, tax, depreciation, and amortization (EBITDA). The changes are designed to make it easier for outsiders to compare the performance of different companies, but they may also affect credit ratings, borrowing costs, and even stakeholders' perception of a company.
You can't choose not to comply, but you can choose to implement a solution that addresses the requirements of the new IFRS 16 standard and gives your company a source of competitive advantage.
IFRS 16 Effective Date
Starting January 1, 2019, the Financial Accounting Standards Board (FASB) and the International Accounting Standard Board (IASB) will implement new standards, ASC 842 and IFRS 16, respectively, that will impact your company's balance sheet and how your business will likely operate in the future. The clock is ticking on the way leases are accounted for, and virtually every company that rents or leases assets will be affected.
How to Prepare for IFRS 16
Start preparing for IFRS 16 solutions by evaluating your options
I've seen organizations approach the complexities of IFRS 16 software compliance by exploring two different kinds of technologies: either the adoption of an asset and contract management solution that has been enriched with IFRS 16 logic; or the deployment of a corporate performance management solution, such as the Anaplan platform, that has built specific applications for compliance within its toolkit.
The latter is more appealing as an approach because asset and contract management systems tend to be more arduous to build and maintain, and they are usually more expensive. For organizations evaluating how to best ensure IFRS 16 compliance, the considerations below are an excellent starting point to help identify where any process or technology change might be needed.
How do we handle intercompany subleases?
What do we do with cost center allocation requirements?
Do we consider tax accounting compliance in the scope of our project?
How do we reconcile anticipated lease payments to actual lease payments?
How do we upload lease contract information into our IFRS 16 solution?
Do we prepare comparative data and reporting year over year?
Exploring these questions often provides the context needed to help organizations identify how it can comply with the new standard and understand its impacts.
How to turn IFRS 16 into a competitive advantage
The new regulation will have a major impact on the amount of debt reported on the balance sheets of companies that lease big-ticket assets such as real estate, manufacturing equipment, aircraft, trains, ships, and technology. It will also affect the standard measures against which a company's operating performance is assessed, such as EBITDA and return on capital employed (ROCE).
Because of these effects, business leaders will want to consider renegotiating existing leases and different transition options, such as terminating a lease at the earliest opportunity or extending it beyond its current term. They may even want to look at purchasing assets rather than leasing them. Being able to explore such options is particularly important in situations where changes to reported results have tax implications or cause loan covenants to be breached.
Why existing solutions struggle to cope with IFRS 16
Many companies today use spreadsheets to manage and account for their leases. However, the complexity of the new standard and the need for compliance mean spreadsheets may not be cost efficient and may lead to unacceptable errors creeping into statutory reporting. Other companies may use the contract management modules of their core ERP system to perform the lease calculations required by the new standard.
Either of these options will require expensive system modifications to comply with the new requirements, and even then, the resulting system may not provide the real-time calculation needed to explore how changes to transition options impact cash flow and reported results.
The expert's choice for IFRS 16 Software
When it came to developing a solution to address IFRS 16 requirements, REPORTWISE Consulting chose the Anaplan platform. The Paris-based Anaplan partner specializes in statutory and financial reporting, and its consultants work with leading financial consolidation and disclosure management solutions. They opted for the Anaplan platform for these advantages of IFRS:
It's a cloud solution, which precludes the need to install software or hardware. This supports rapid implementation.
It is designed to easily interface with existing ERP databases and financial consolidation tools, so companies can quickly populate the model with their own corporate structure and lease data and output results for statutory reporting.
All standard financial metrics are included with the platform, so users can quickly see financial measures (such as the present value of different lease payment schedules and transition options) at individual or consolidated levels.
It provides automatic validation routines and workflows to ensure robust data and auditable controls.
It calculates large volumes of data in real time, so users get instant insight on how to best manage leases in the future.
To find out more, watch "Preparing for the new IFRS 16 with Anaplan," a webinar in which Anaplan's Chris Ktorides demonstrates how the REPORTWISE IFRS 16 app helps organizations comply with the requirements of the new standard while becoming more strategic in managing leases.
| | |
| --- | --- |
| Preparing for the new IFRS 16 regulations with Anaplan | |