Supply chain planning that delivers value – fast
Anaplan Applications for Supply Chain keep you one step ahead of volatility. Speedy implementation, ease of use, and end-to-end automation give you the insights you need, and the time to act on them to deliver high customer satisfaction, maximum revenue, and greater margin.


Applications that address all your supply chain planning issues
Rapid time to value
You won't wait for results with Anaplan. Our applications are pre-built with industry best practices and designed with a rapid implementation methodology in mind. You'll get quick user adoption, short time to value, and results that make a difference quickly.  
Plan in real time  
Work with and adapt to your most current information, every time. Built on a single powerful, robust platform, data is automatically and instantly updated across end-to-end functions. So you can plan and revise plans with confidence.
Easy for the entire team
Intuitive dashboards and planning views make reviews, updates, and decision-making easy, and high user adoption protects and builds on your investment.
It used to take us five days to react to demand changes. Now, with Anaplan, it takes us less than five minutes to come up with the necessary adjustments in production."
RK Del Rosario , Supply Chain Planning Manager. Del Monte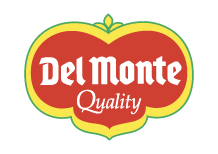 Get started with
Anaplan today
We'd love to find out how we can help you. Try a personalized demo, or get in touch with one of our team.