Anaplan Announces Second Quarter Fiscal Year 2020 Financial Results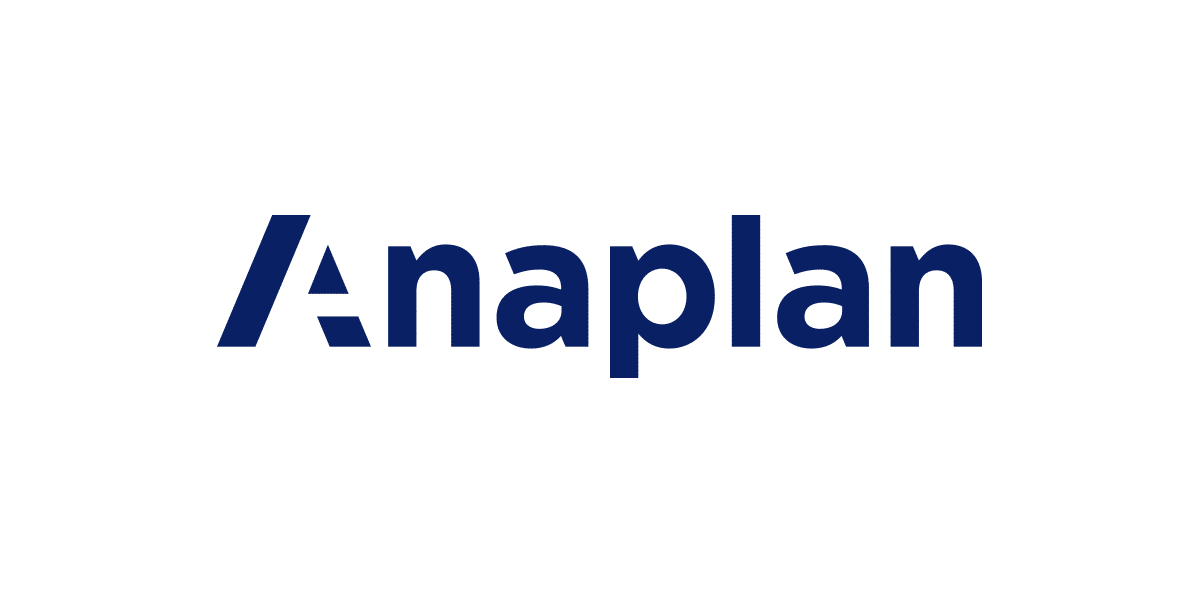 Second Quarter Subscription Revenue up 48% Year-Over-Year
Remaining Performance Obligation of $516 million, up 56% Year-Over-Year
Dollar-Based Net Expansion of 121% Continues to Track Above 120%
SAN FRANCISCO, August 27, 2019 — Anaplan Inc. NYSE:PLAN), a pioneer in Connected Planning, today announced financial results for its second quarter ended July 31, 2019.
"We had another great quarter of outstanding growth and execution. More customers are choosing us because of the value they see with connecting their entire enterprise." said Frank Calderoni, chief executive officer at Anaplan. "Our Connected Planning solution couldn't be more timely for our customers, who are managing constant change in their business. With so much momentum, we are excited about the large opportunity ahead of us."
Second Quarter Fiscal 2020 Financial Results
Total revenue was $84.5 million, an increase of 46% year-over-year. Subscription revenue was $73.6 million, an increase of 48% year-over-year.
GAAP operating loss was $41.2 million or 48.7% of total revenue, compared to $19.9 million in the second quarter of fiscal 2019 or 34.5% of total revenue. Non-GAAP operating loss was $16.6 million, or 19.7% of total revenue, compared to $17.0 million in the second quarter of fiscal 2019, or 29.3% of total revenue.
GAAP loss per share was $0.31, compared to $0.90 in the second quarter of fiscal 2019. Non-GAAP loss per share was $0.12, compared to $0.18 in the second quarter of fiscal 2019.
Cash and Cash Equivalents were $356.0 million as of July 31, 2019.
Financial Outlook
The Company is providing the following guidance for its third quarter fiscal 2020:
Total revenue is expected to be between $85.5 and $86.5 million.
Non-GAAP operating margin is expected to be between negative 19.0% and 20.0%.
The Company is updating its previous guidance provided on May 28, 2019 for full year fiscal 2020:
Total revenue is now expected to be between $339 and $343 million (was between $326 and $331 million).
Non-GAAP operating margin is now expected to be between negative 19.5% and 20.5% (was between negative 22.5% and 23.5%).
The section titled "Non-GAAP Financial Measures" below contains a description of the non-GAAP financial measures used in this press release, definitions of our operating metrics and a reconciliation of GAAP and non-GAAP financial measures is contained in the tables below. A reconciliation of non-GAAP measures to corresponding GAAP measures is not available on a forward-looking basis without unreasonable effort due to the uncertainty regarding, and the potential variability of, the costs and expenses that may be incurred in the future and therefore, cannot be reasonably predicted. The effect of these excluded items may be significant.
Recent Highlights
Webcast and Conference Call Information
Anaplan will host a conference call for investors on August 27, 2019 at 5:30 a.m. Pacific Time and 8:30 a.m. Eastern Time to share the company's financial results and business highlights. Investors are invited to listen to a live webcast of the conference call by visiting https://investors.anaplan.com. A replay of the webcast will be available for one year. The call can also be accessed live via phone by dialing (877) 823-8690 or, for international callers, (647) 689-4061 with conference ID 3130219. An audio replay will be available shortly after the call and can be accessed by dialing (800) 585-8367 or, for international callers (416) 621-4642. The passcode for the replay is 3130219.
About Anaplan
Anaplan, Inc. (NYSE: PLAN) is pioneering the category of Connected Planning. Our platform, powered by our proprietary Hyperblock™ technology, purpose-built for Connected Planning, enables dynamic, collaborative, and intelligent planning. Large global enterprises use our solution to connect people, data, and plans to enable real-time planning and decision-making in rapidly changing business environments to give our customers a competitive advantage. Based in San Francisco, we have over 20 offices globally, 175 partners, and more than 1,250 customers worldwide. To learn more, visit anaplan.com.
Forward-Looking Statements
This press release contains forward-looking statements within the meaning of Section 27A of the Securities Act of 1933 and Section 21E of the Securities Exchange Act of 1934, each as amended, including all statements other than statements of historical fact contained in this press release and, in particular, the quotations from management, financial outlook and earnings guidance, statements about the Company's plans, strategies and prospects, estimates of enterprise cloud-market growth, market demand, competitive position, current expectations and projections about future events and trends that we believe may affect our financial condition, results of operations, short- and long-term business operations and objectives, and financial needs. These statements identify prospective information and may include words such as "expects," "intends," "continue," "plans," "anticipates," "believes," "estimates," "predicts," "projects," "potential," "should," "may," "will," or the negative version of these words, variations of these words and comparable terminology. These forward-looking statements are based on information available to the Company as of the date of this press release and are based on management's current views and assumptions. These forward-looking statements are conditioned upon and also involve a number of known and unknown risks, uncertainties, and other factors that could cause actual results, performance or events to differ materially from those anticipated by these forward-looking statements. Such risks, uncertainties, and other factors may be beyond the Company's control and may pose a risk to the Company's operating and financial condition. Such risks and uncertainties include, but are not limited to: we have a limited history of operating at our current scale and under our current strategy, which makes it difficult to predict our future operating results, and we may not achieve our expected operating results in the future; due to our history of net losses, we anticipate increasing our operating expenses in the future, and we do not expect to be profitable for the foreseeable future; our quarterly results may fluctuate significantly and may not fully reflect the underlying performance of our business; because we derive substantially all of our revenue from a single software platform, failure of our Connected Planning solutions in general and our platform in particular to satisfy customer demands or to achieve increased market acceptance would adversely affect our business, results of operations, financial condition, and growth prospects; if we are unable to attract new customers, both domestically and internationally, the growth of our revenue will be adversely affected and our business may be harmed; our business depends substantially on our customers renewing their subscriptions and expanding their use of our platform and failure to achieve renewals and expansions may result in a material adverse effect on our business operations; the markets in which we participate are intensely competitive, and if we do not compete effectively, our business and operating results could be adversely affected; if we experience a security incident, our platform may be perceived as not being secure, our reputation may be harmed, customers may reduce the use of or stop using our platform, we may incur significant liabilities, and our business could be materially adversely affected; real or perceived errors, failures, bugs, service outages, or disruptions in our platform could adversely affect our reputation and harm our business; we have experienced rapid growth in recent periods and expect to continue to invest in our growth for the foreseeable future; if we fail to manage our growth effectively, we may be unable to execute our business plan, maintain high levels of service, or adequately address competitive challenges; we could incur substantial costs in protecting or defending our intellectual property rights, and any failure to protect our intellectual property rights could impair our ability to protect our proprietary technology and our brand; our global operations and sales to customers outside the United States or with international operations subject us to risks inherent in international operations that can harm our business, results of operations, and financial condition; the uncertainty in and volatility of the broader stock market generally or the stock price of our common stock specifically may result in stockholders not being able to resell their shares at or above the price at which they purchased shares. Information concerning risks, uncertainties and other factors that could cause results to differ materially from the expectations described in this press release is contained in the Company's quarterly report on Form 10-Q filed with the U.S. Securities and Exchange Commission on June 10, 2019 , the "Risk Factors" section of which is incorporated into this press release by reference, and other documents filed with or furnished to the Securities and Exchange Commission. These forward-looking statements should not be relied upon as representing the Company's views as of any subsequent date and the Company undertakes no obligation to update forward-looking statements to reflect events or circumstances after the date they were made. The information contained in, or that can be accessed through, Anaplan's website and social media channels are not part of this press release.
Investor Contact:
Edelita Tichepco
investors@anaplan.com
Media Contact:
Caitlin Tridle
press@anaplan.com