With Anaplan on a cloud platform, the Government of Ontario unlocks agile finance transformation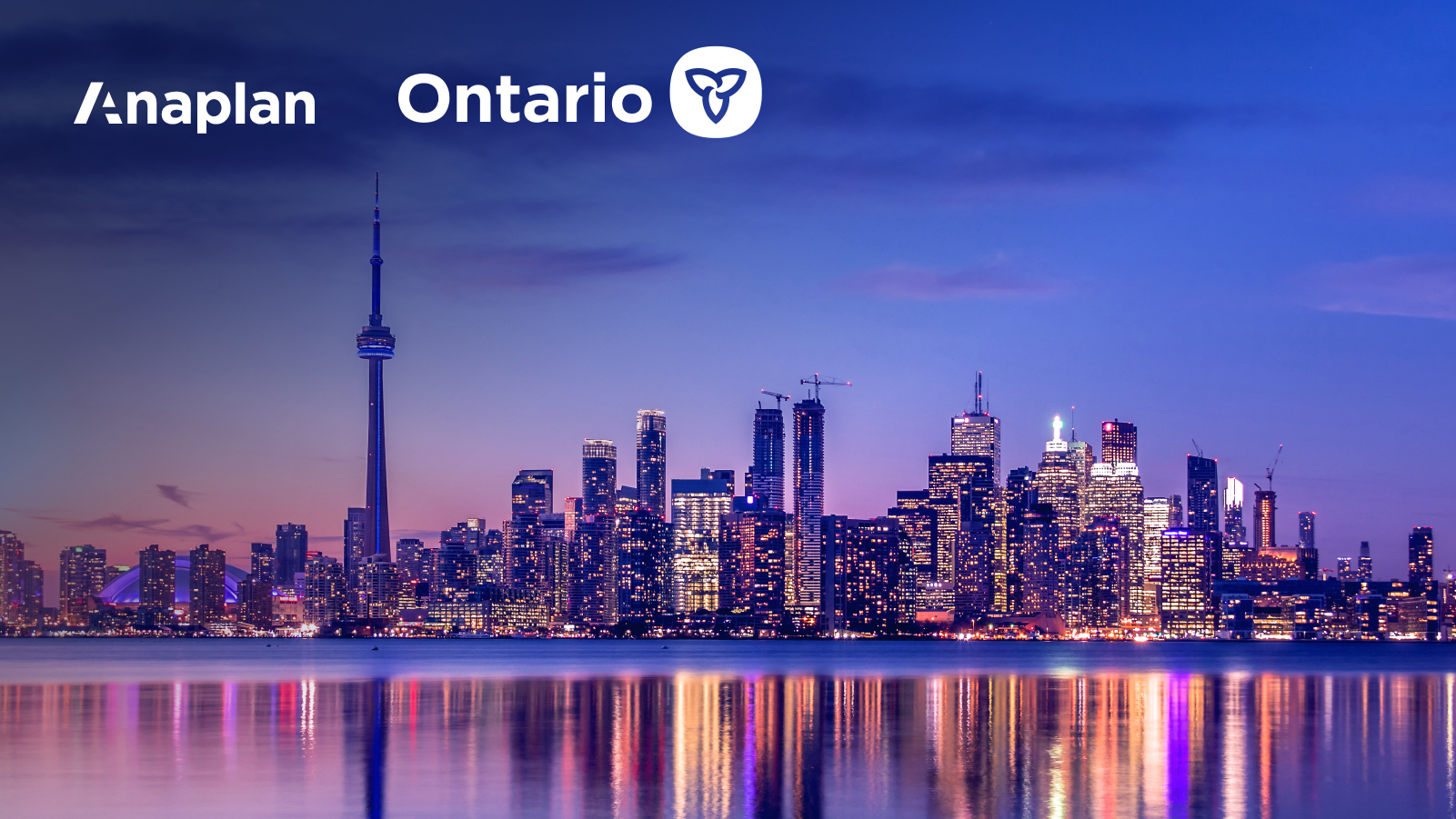 As the body responsible for the administration of Canada's largest province, the Government of Ontario works to deliver valuable public services. With a complex workforce of over 60,000 public servants, 25 ministries, and more than 170 provincial agencies, Ontario sought a program that would support the overall management of its fiscal plan and better financial management outcomes. The Government of Ontario has decided to use Anaplan on a cloud platform to support improved financial processes across the Ontario Public Service (OPS).
"Our ministries and agencies have highly diverse needs but storing unique data in individual tools made it difficult for our planners to collect, validate, and report on insights from across OPS in a timely manner," said Shannon Fenton, Assistant Deputy Minister at Ontario Treasury Board Secretariat. "We wanted to re-imagine our approach to streamline data across ministries and agencies and believe the Anaplan platform will enable us to add greater visibility and flexibility to our planning, budgeting, and forecasting processes."
Anaplan's integrated planning platform on a cloud-scalable infrastructure will allow the Government of Ontario to automate a standardized framework, implement best practices and workflow processes, and connect with corporate systems for use by all ministries and central agencies. In addition to real-time scenario analysis and on-demand reporting capabilities, with Anaplan, the OPS can develop and manage all ministry plans, budgets, and forecasts in a single environment – meaning less time will be spent on data collection and more time on the overall management of Ontario's fiscal plan.
We're thrilled to support the Government of Ontario with a platform for multi-ministry planning as Ontario modernizes its financial management processes.
To learn more about the ways Anaplan helps global enterprises optimize their operations, visit /customers.